Yala National Park is the most famous spot for all nature lovers and wildlife enthusiasts. The diversity it offers is the reason why the park is still the favorite. It is one of the oldest national parks in the country. It became a wildlife sanctuary in 1900 and was designated as a national park in 1938.
Here you can find some of the rarest and endangered wildlife species. The thick jungles, the golden beaches, the dusty tracks, and the muddy marshes make you enjoy the full of the wilderness and feel the nature.
What makes Yala unique is that you can find Asian elephants next to the coastal area. The park is of 1297 km and is the largest of the protected area in Sri Lanka. Apart from the diverse flora and fauna, this is the place of historical, religious, and archaeological significance.
The monsoon forests, the wetlands, the lagoons, and the grasslands are here to welcome to one of the most memorable moments of your life.
Best time to Visit
Yala National Park is open is all around the year, but the best time to visit the park is between June to September. During this time you can find the most pleasant and comfortable weather. The temperature remains around 26.4 degrees. Also, the chances of sighting some of the exotic animals are high during this time.
How to Reach Yala
The Park is located about 176 km away from the Bandaranaike International Airport in Colombo. It takes almost 6 hours to reach Yala. From here you can hire or rent a car and reach the park via Galle or Kandy. The road network in Sri Lanka is well-maintained and best for long rides.
You can smoothly reach Yala in a car self-driven or by a taxi. If you are going with the option of taking the railways, you can board the train from Peradeniya and get down at Bandarawela. From there you can take a bus to the destination.
Yala Park Timings
The Park opens every day from 6 in the morning to 6 in the evening. Safaris are conducted with different time slots. A full day safari is from 5 AM till 6 PM.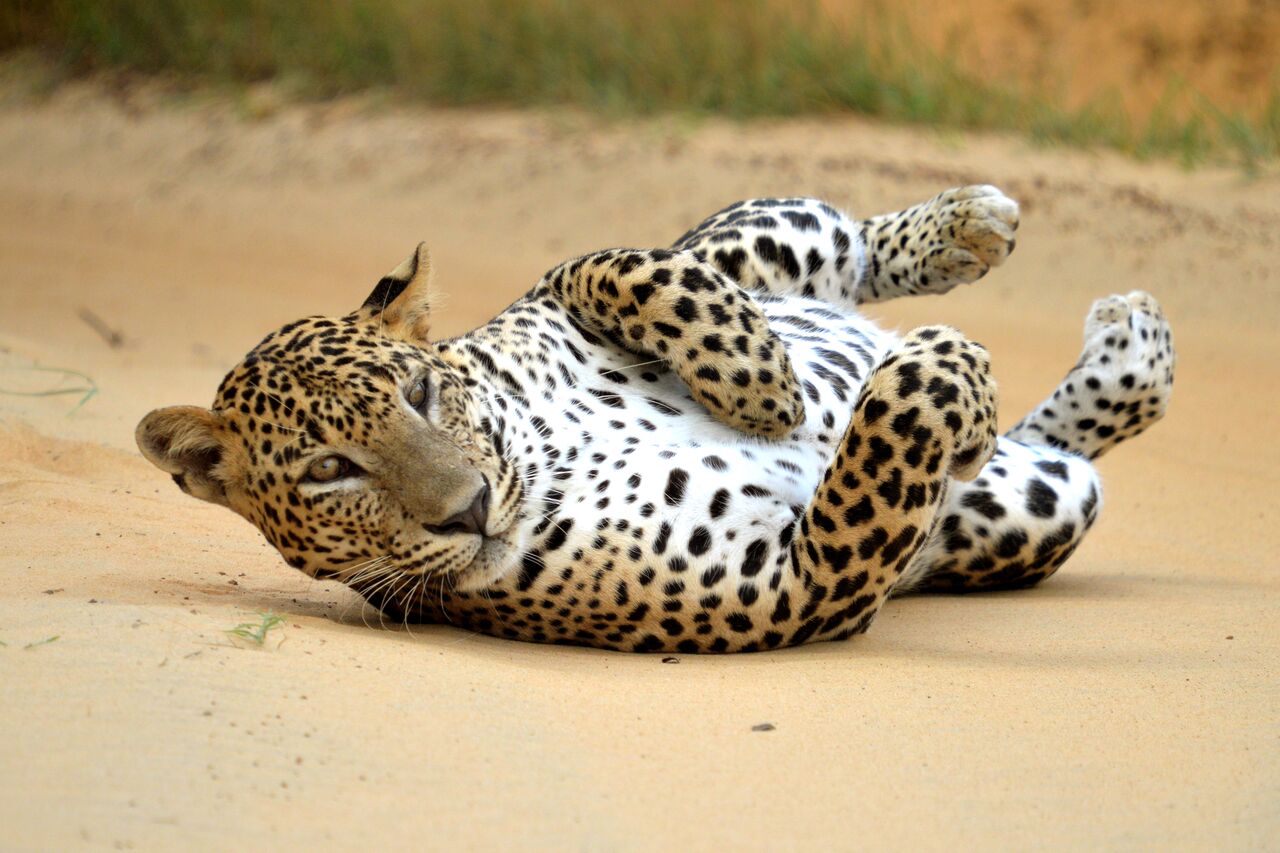 Morning safari is from 5 AM to 9.30 AM and evening safari is from 2.30 PM to 7 PM. They even conduct exclusive leopard safaris from 4.30 AM to 11.30 AM. Bird safari is during the period of 5.30 AM to 11 AM.
Also Read: Breakfast with Elephants
Yala Entrance Fee
The tour through the park will cost a particular amount depending on the type of safari you choose. Also, there is a certain amount for the entrance fee. The main entry fees per person are 3,000 LKR, that is about USD 15.
Vehicle fee for the jeep it is Rs 125 LRK, for the car, it is Rs 62 LRK, for the van it is Rs 125 LRK, a for bus, it is Rs 325 LRK.  The safari fees for the morning session is Rs 2,272 LRK, evening safari Rs 2,600 LRK and for full day safari, it is Rs 3,700 LRK.
Ideal Duration to Visit Yala
The perfect time for visiting the Park will be of 1 night and two days of duration. Within this period, about 5 hours is enough for exploring the park, going for safari, wildlife spotting and visiting the beach and main attractions of the park.
People with a keen interest in wildlife or photographers can spend time as much as they want inside the park.
Flora and Fauna of  Yala National Park
Yala National Park is one of the most visited and is the second-largest national park in Sri Lanka. The park is home for a wide variety of species and rich in diversity. It has a diverse ecosystem which includes dry and moist monsoon forests, semi-deciduous forests, thorn forests, marine wetlands, marshes, grasslands, and beaches.
The different types of plant species here are Drypetes Sepiaria, Cynodon Barberi, Zoysia Matrella, Manilkara Hexandra, Drypetes Sepiaria, Limonia, Berrya Cordifolia, Pleurostylia Opposita, Gymnema Sylvestre, Bell Mimosa, Neem, Banyan, Toothbrush Tree, Schleichera Oleosa, Vitex Pinnata, Indian blackberry, Gmelina Asiatica, Carissa Spinarum, Euphorbia Antiquorum, and Acacia Eburnea, Glennie Unijuga, Asparagus Racemosus, Manilkara Hexandra, Terminalia Arjuna, Randia Dumetorum and Ceylon Satinwood.
There are almost 44 different species of mammals in this park. The most popular ones are the Srilankan elephants and Srilankan leopards.
Also Read: The Ancient City of Polonnaruwa, Sri Lanka
Also you can find Wild Water Buffalo, Sri Lankan Leopard, Turtles (Olive Ridley, Hawksbill Turtle, Green Turtle, Loggerhead Sea Turtle), Golden Palm Civet, Red Slender Loris, Fishing Cat, Crocodiles, Boulenger's Keelback, Sri Lankan Flying Snake, Wiegmann, Fan-Throated Lizard, Mugger Crocodile, Saltwater Crocodile, Indian Cobra, Russell's Viper, Sri Lankan Sloth Bear, Toque Macaque, Sri Lankan Krait, Leatherback Turtle and Painted-Lip Lizard.
You can find amphibians like Bufo Atukoralei and Adenomus Kelaartii. Fish species including Mozambique Tilapia, Stone Sucker, Esomus thermoicos, Olive Barb, Orange Chromide, Crabs, Prawns, Butterfly species include Common Bluebottle, Common Lime Butterfly, Common Jezebel, and the Common Mormon and Blackspot Barb, Common Spiny Loach, Crimson Rose.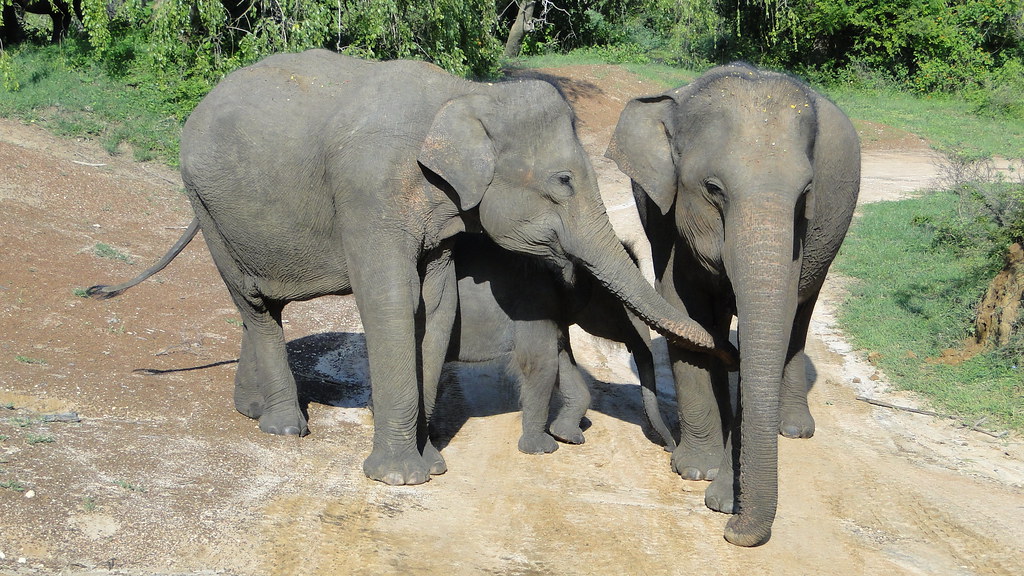 As mentioned before, there are plenty of different species of birds here. Almost 215 various species call this Park home.
Some are Sri Lanka grey hornbill, Sri Lanka wood pigeon, black-capped bulbul, blue-tailed bee-eater, brown-capped babbler, Crimson-fronted Barbet, and Sri Lanka Junglefowl.
Waterbirds here include lesser whistling duck, garganey, lesser cormorant, grey heron, Eurasian spoonbill, painted stork, Indian Cormorant, Asian Openbill, and black-headed ibis.
Rare birds include lesser adjutant and Black-necked stork. Migratory waterfowls include Eurasian Curlew, northern pintail, white-winged tern, godwits, whimbrel, and ruddy turnstone.
Other birds include the great white pelican, spot-billed pelican, lesser flamingo, pelicans, purple heron, night herons, egrets, Oriental Darter, lesser whistling duck, Yellow-wattled Lapwing, Red-wattled Lapwing, great stone-curlew, Rock pigeon, barred buttonquail, Indian peafowl, greater flamingo, Crested serpent eagle, orange-breasted green pigeon, hornbills, Old World flycatchers, Indian paradise flycatcher, Asian barbets, Orioles, purple swamphen,
black-winged stilt, black stork, white-bellied sea eagle, Rock-pigeon.
Things to Do
1. Safari
Yala National Park is one of the best places in Sri Lanka for a safari. Yala safari tours are the ones that give you the experience of a lifetime. This is a paradise for wildlife enthusiasts and nature lovers.
Watching animals in their habitat that close is a chilling experience. You get to see deer, and their offspring have fun around, you get to see a herd of elephants enjoying their time, you can also see leopards waiting to hunt their prey.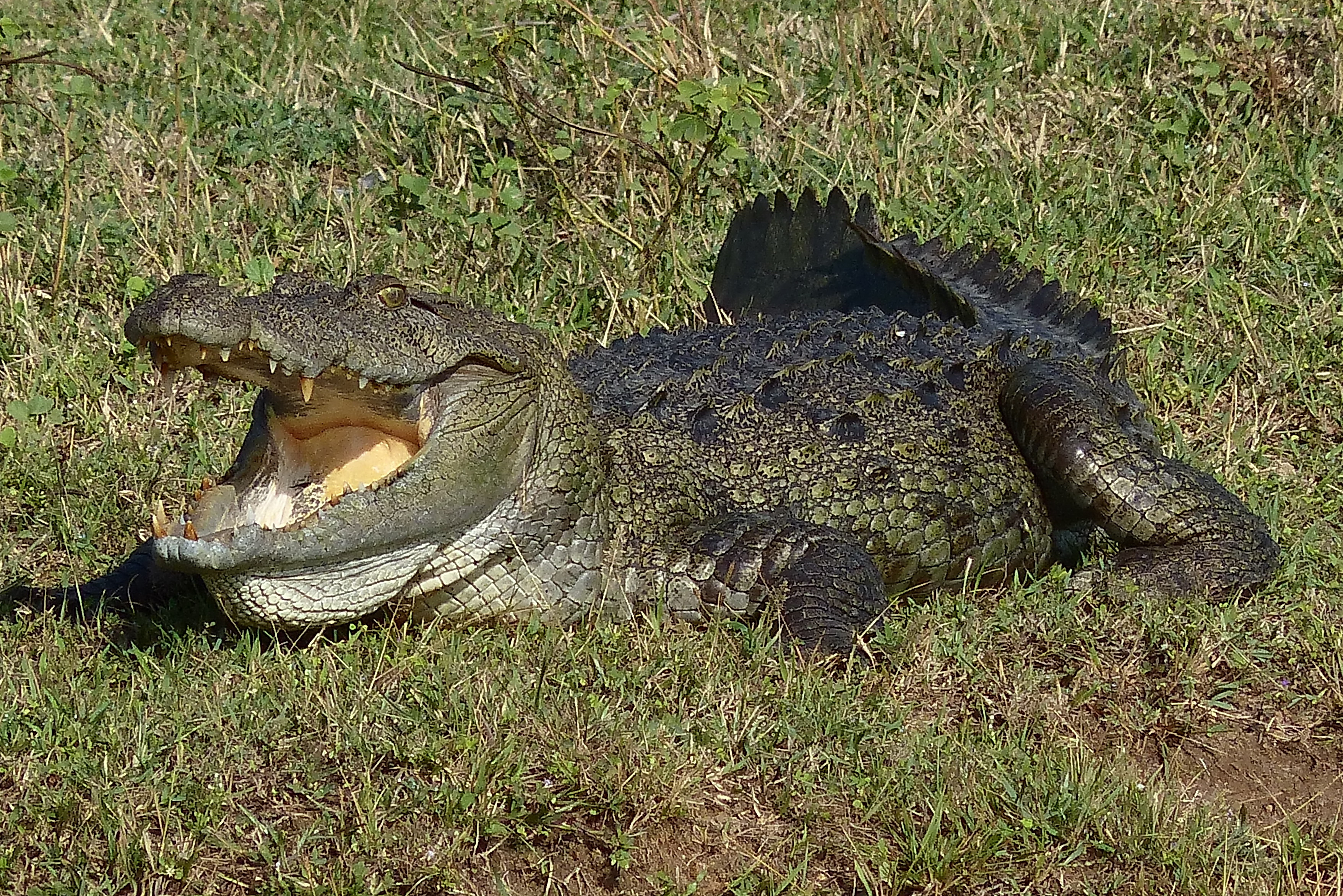 This is why a safari is thrilling and adventurous than any activity. The unpredictable moments and the anxiety of what's going to happen next makes you go in a complete adrenaline rush.
You get to see these things closely, and you need to be present at the right place at the right time. Yala National Park offers the experts in this field to accompany you during the safari. They make sure that you get exactly what you came for.
2. Walk on the Beach
Yala National Park is one of the rarest parks in the world to have a beach. Yala gives you a thrilling experience and the most relaxing time when you visit.
Also Read: 10 Amazing Things to do in Sri Lanka
The coastal area is the place where you can relax and get away from everything that disturbs your mind. A walk along the shores is going to be a special moment for you. While you relax, you can see tribal fishing villages nearby and their works, which are an additional perk of this beach.
3. Rock-Cut Monastery of Sithulpawwa
Sithulpawwa means 'the hill of the quiet mind,' which is derived from the word 'chittalapabbata.'  This is one of the remarkable architecture in Yala. It is an ancient rock monastery and is visited by every tourist who comes to Yala.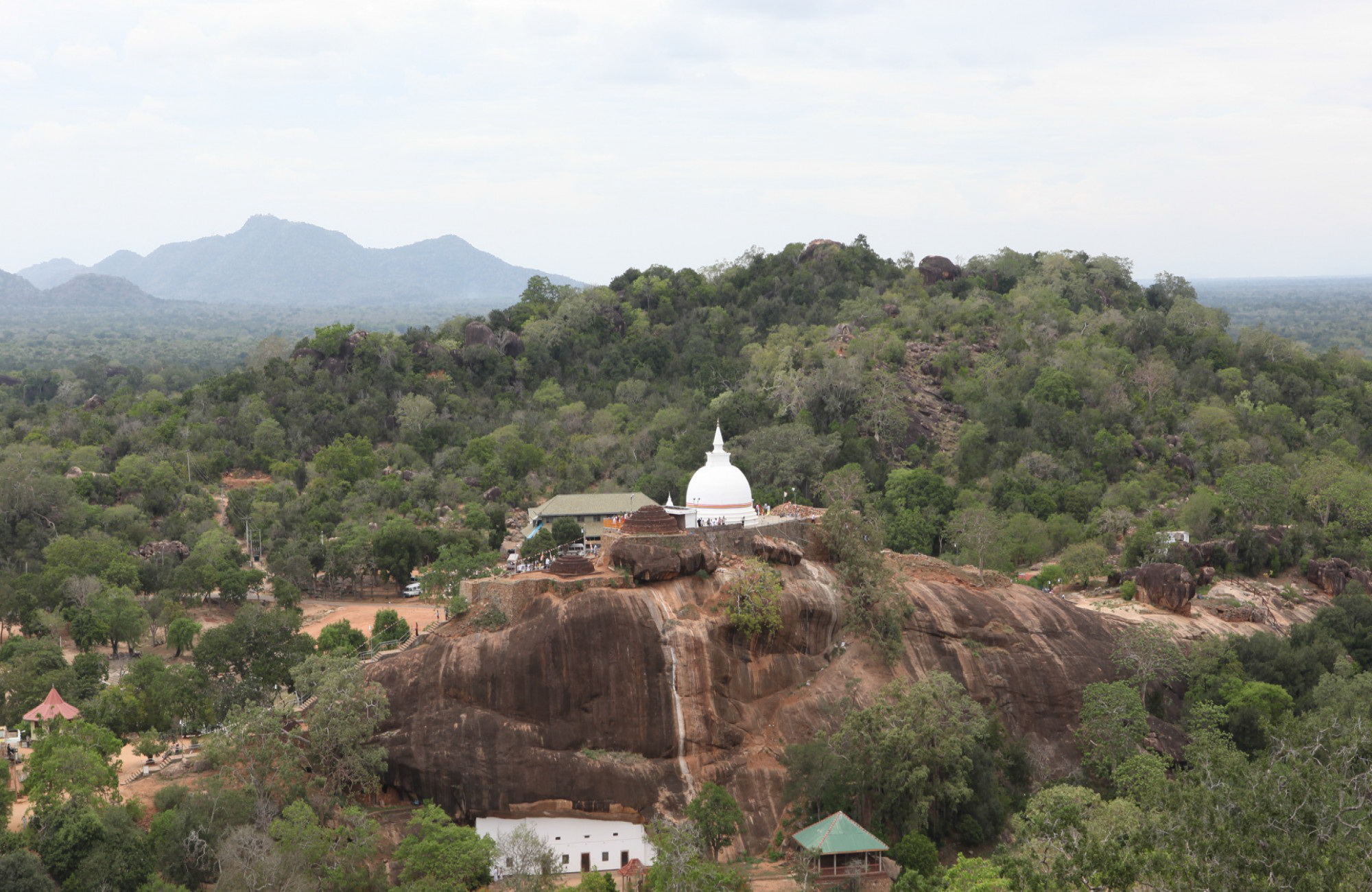 The belief around this temple is that it was home for almost 12,000 monks here. It is a famous place among the devotees and pilgrims visiting here. Make sure you pay a visit to this beautiful art.
4. Magul Maha Viharaya
Situated close to the rock-cut monastery of Sithulpawwa, lies this beautiful temple called Magul Maha Viharaya. It is located to the south of the monastery.
They are so close to each other so that one visit is enough for enjoying both the attractions. Since they are unique and possess their pride and history, the tour will be of worth. It is believed that Magul Maha Viharaya was the place witnessed the marriage of the King Kavan Tissa to Vihara Maha Devi.
Get to know more about Srilankan history by visiting these places.
5. Visit the Tsunami Memorial
Yala beach was profoundly affected by the deadly Tsunami strike of the year 2004. Many people lost their home and lives due to this tragedy.
The place now has the remnants of this horrific incident, and you can find a memorial built here in honor of those who lost lives that day. Pay a visit to this sanctum, and you get a chance to show your respects to the victims.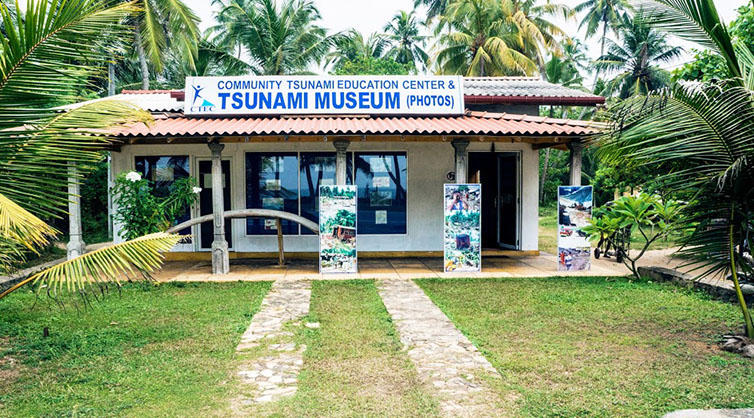 You can find many hotels and stay here within your budget range. Most of these hotels provide safari tours in discount rates. You will be able to book the safaris without any hassle and delays. Some popular hotels here are Elephant Reach and Yala Safari Game Lodge. These hotels offer guided tour into the forest reserve. Yala National Park is a place that guarantees you the best experience of your lifetime.
Sources: