For long, Sri Lanka was viewed as an underrated travel destination. After the end of the political turmoil and civil war in 2009, the number of tourists visiting Sri Lanka every year has been ascending. Sri Lanka is a small island country in the Indian Ocean. It is often referred to as the Teardrop of India or Pearl of the Indian Ocean.
The tropical coastline and tones of greenery are luring more and more travelers. Whether you're a culture vulture or a beach bum, the experiences and activities offered by this little island country give you many amazing things to do.
If art galleries, quaint cafes, quiet lanes, enchanting temples, designer boutiques, bookstores, and heritage spots are on your mind, Sri Lanka definitely has you sorted. The best part is that there's something for everyone and in every field possible.
Whether you're an adventure lover or a fan of massive beaches, Sri Lanka is nothing but a big explosion wrapped in small packaging.
If a trip to Sri Lanka has been on your bucket list for a while now, here are 10 amazing things you must do.
When to go?
One of the pre-requisites before planning a trip to Sri Lanka is checking on the climate. The island witnesses tropical, monsoon climate all year round. If you plan to visit the southwest part (Galle, Colombo, Hikkaduwa) of the country, December until March is the best time. However, Sri Lanka's north and eastern parts are best from May until August.
If you want to visit the whole country, April and September are good months.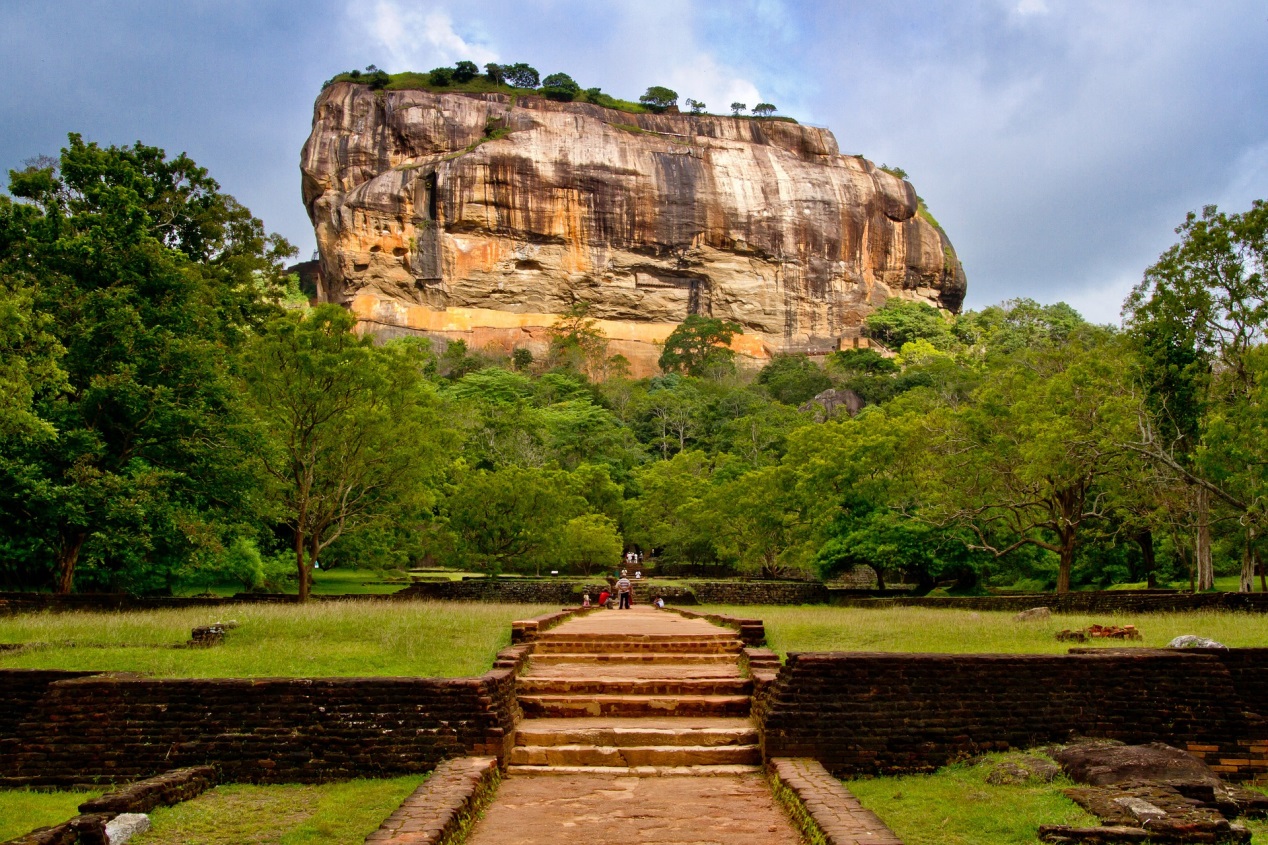 Sigiriya Rock is one of Sri Lanka's seven World Heritage sites. It is often referred to as the eighth wonder of the world. The rock top fortress dates back to the 5th century. The atmosphere up there is more spiritual than militant. During it's time it served as a royal palace as well as a Buddhist monastery.
Remember, there's more to see in Sigiriya other than the lion rock fortress. The enchanting rock is surrounded by beautifully landscaped gardens. At one point, there used to be an entire city here. If you plan to visit Sigiriya Rock, the easiest way would be by car. Alternatively, you can take a bus from Dambulla or Habarana too.
The rock is 660 feet and 200 metres high. To reach the Lion Rock fortress, you would have to climb 1200 steps. To reach the top, it would roughly take 45 minutes. However, it again depends on how fit you are. Once you reach the top, the view is well worth it and beautiful. The entrance fee is $30
.
Sri Lanka's capital city, Colombo, will often mark the start or finish your holiday. The city boasts of ultra-modern amenities, a rich colonial heritage, towering skyscrapers, shopping complexes, rocking nightlife, religion and culture. Initially, the city was known as 'Kolon Thota' meaning 'port'.
Under the colonial rule, it came to be known as Colombo. The rapidly changing skyline of Colombo is an eclectic mix of old and new. Therefore, on your next trip to Sri Lanka, don't look at Colombo as just a pit stop but actually get out of the airport and explore the city. One of the top things to do in Colombo is to visit the Gangaramaya Temple. The temple is an epitome of artistic brilliance and is extremely rich in architecture.
Make time to visit the Old Dutch hospital close to Colombo Fort. If you want to see the city's best sunset, head to Galle Face Green. You'll find a couple of swanky shops too in Colombo. Our best picks are Paradise Road – The Gallery Café, Cottons and Barefoot.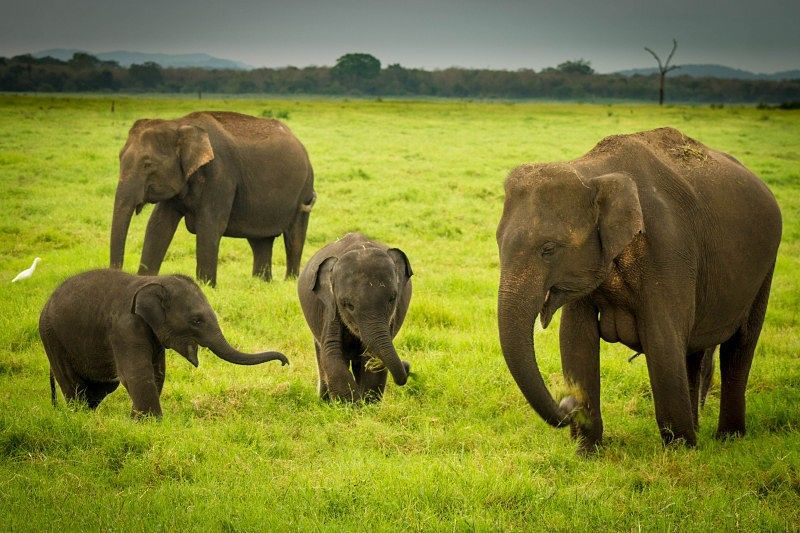 Get up-close with elephants:
Everywhere you go in Sri Lanka, you'll see elephants. Whether it's a tea plantation or national parks, they're literally everywhere. Udawalawe National Park offers the best elephant views. The expansive landscape comprises a herd of 400-500 elephants roaming free. Compared to other national parks, it is typically less crowded.
November to April is the best time to visit when the rainfall is less. It is one of the best places to go bird watching too. For more information on Sri Lanka elephant tours, read our blog – Breakfast with elephants under $50.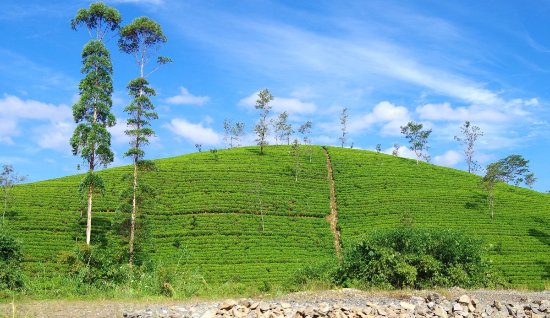 Visit a Tea Plantation in Nuwara Eliya:
Sri Lanka is one of the most important tea producers of the world. With the vegetation being lush and green, you can reminisce the good old days of the British rule. You cannot possibly miss a tour of the tea gardens.
You'll see pickers at work at the neatly-terraced tea estates. You can also buy samples at the end of the tour. Giragama Tea Factory is one of the oldest tea plantations in Sri Lanka. If you are in the Little England of Sri Lanka – Nuwara Eliya, The Bluefield Factory and Bluefield Tea Gardens are recommended tea plantations.
These guided tours explain the entire tea manufacturing process. At the end of the tour, you not just get to sample their tea varieties, but also get to take home few samples. Read our blog on Nuwara Eliya to find out more.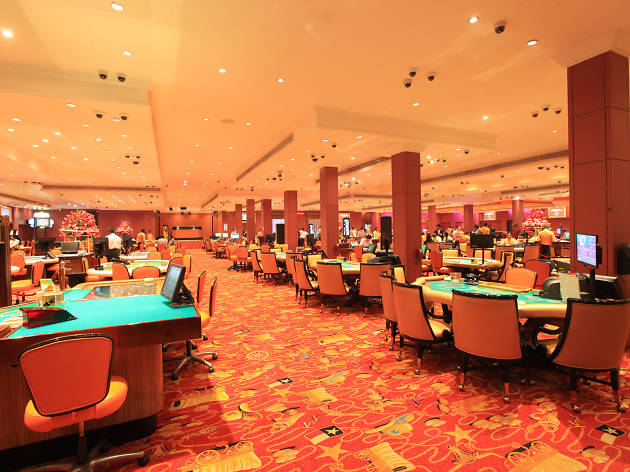 Visit a casino in Colombo:
A big shout out to all the gamblers. Colombo is a paradise for gamblers. It is home to several casinos. Whether you're a fan of gambling or not, visiting one of the top casinos is a good idea. Besides keeping you entertained, they display some world-class interiors.
The four best casinos in Colombo are Bally's, Bellagio, MGM Colombo and Marina Colombo. Since Bally's is located right in the heart of the city, it is extremely popular with tourists. All the casinos are open 24/7 all days of the week.
You can start playing with just $1 at joints like Bally's. That's not all. You get to taste some lip-smacking dishes from around the world while you try your luck.
Explore Sri Lanka's Heritage Cities:
Despite being a small island, Sri Lanka has eight UNESCO world heritage sites. Two of them are major cities. The first one is Galle. Galle is situated on the south-western tip of Sri Lanka.
The coastal city was founded in the 16th century by the Portuguese and developed by the Dutch in the 17th century. This historic town literally oozes with old-world charm.
The main attraction in Galle is the Galle Fort. Spend a day here walking around and exploring the narrow lanes that have some really hip bars and restaurants. To learn more about the heritage site, read our blog.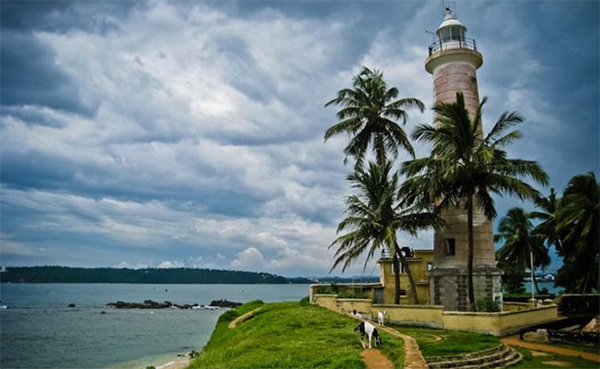 Kandy, Sri Lanka, is the country's second largest city. It is known for its culture and was the royal capital of Sinhalese kings from 1592 to 1815. In Kandy, visit the Temple of the Sacred Tooth that is built within the royal palace complex and holds a tooth that is believed to have belonged to Buddha.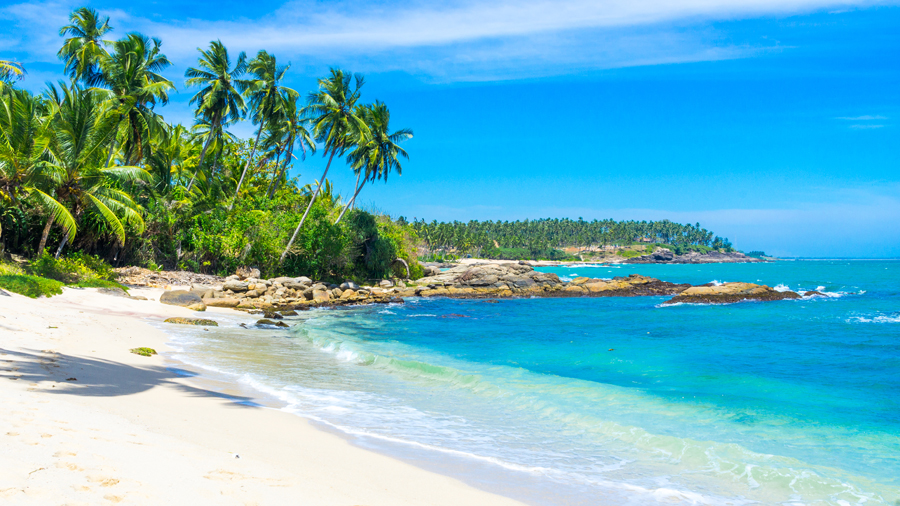 A trip to Sri Lanka is definitely incomplete without visiting a beach. Soak yourself in the tropical climate, turquoise blue water and toffee hued sand. The island is fringed by 1340 kilometre of tropical coastline. On the south-coast, Tangalle, Unawatuna and Hikkaduwa have the most visually-pleasing beaches.
From dozens of swaying palms and clear waters, they will definitely fulfil every dream of a tropical beach holiday. On the eastern part of the island country, Kalkudah and Pasikudah are the best beaches.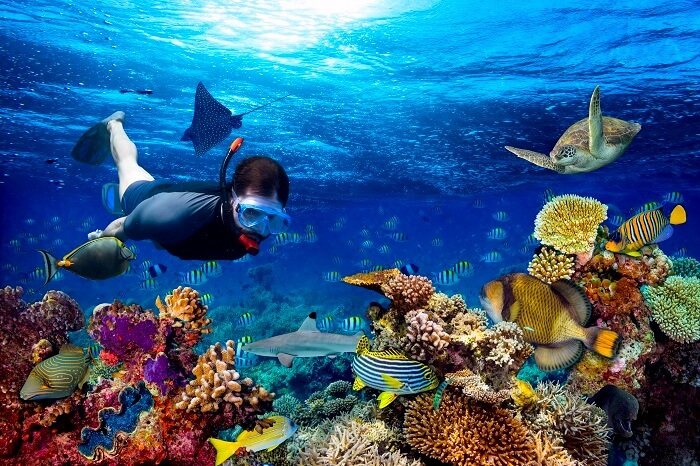 Scuba Diving at Hikkaduwa:
Taking a dip in the warm Indian Ocean is definitely an experience of a lifetime. Sri Lankan waters boast of a wide variety of marine life. From the mighty blue whale to the tiny nudibranch, lionfish and coral reefs, Sri Lanka has it all.
The reef is located off the coast of Mount Lavina. If you plan to dive in the west and south-west coast, October to May is the best time to visit. However, for the northeast coast, May to October is the best time. Securing the diving gear from a reputed diving company would cost $41.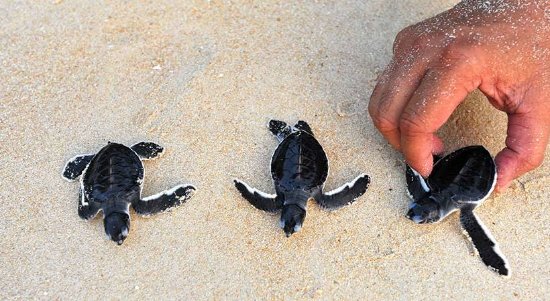 In Sri Lanka, you will find a turtle hatchery in every little town. Since turtles are under threat due to fishing, pollution and hunting, turtle hatcheries are doing a great job at keeping them alive. One of the best is The Kosgoda Turtle Hatchery.
It is close to the beaches of Bentota. Visiting one of these hatcheries gives you a chance to learn about these amazing creatures. Most hatcheries provide a secure platform to nurture turtles from their birth till when they are set out into the sea.
Besides Kosgoda, Sea Turtle Hatchery & Rescue Center is also a beautiful hatchery to visit when in Hikkaduwa. The entrance fee to the hatchery is just about $10. You get a chance to see the turtles up-close and even carry them in your palm.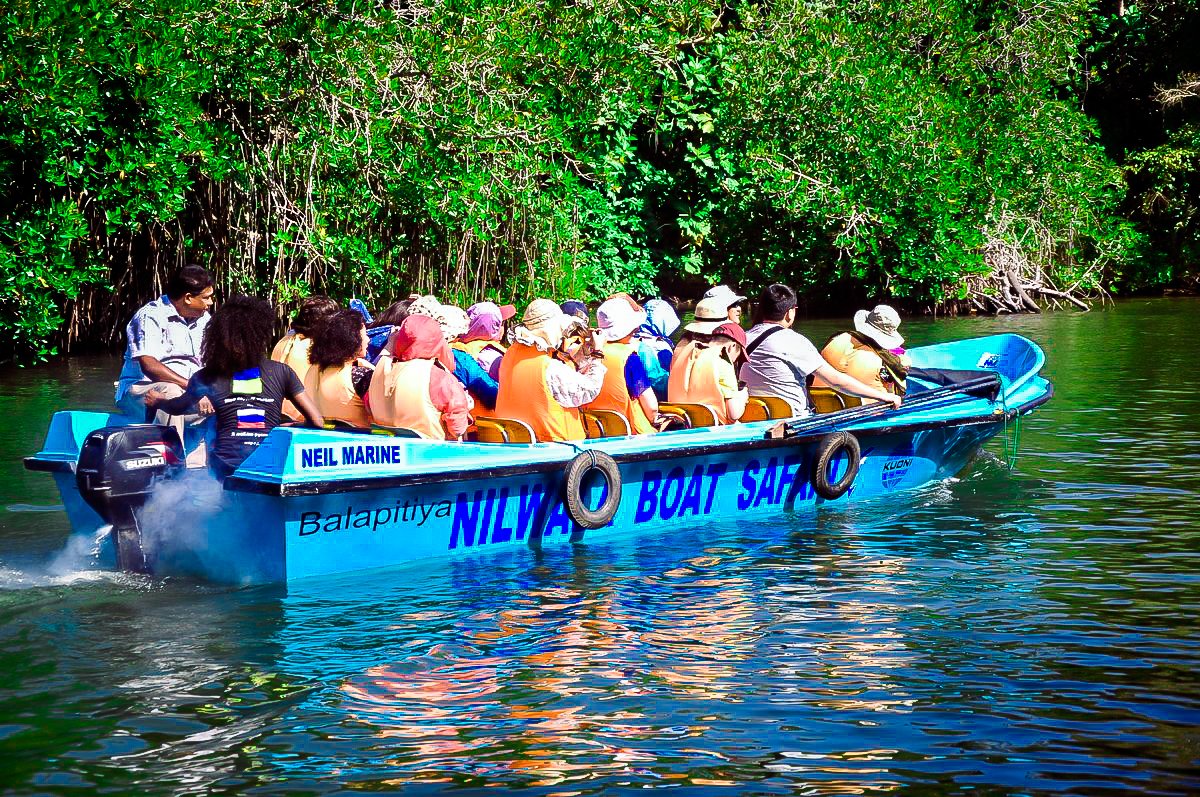 Boat Trip at Madu Ganga at Balapitiya:
Madu Ganga is situated in Balapitiya, along with the country's southern coast. It opens up to the Indian Ocean. If you want to sight a Kingfisher waiting for its prey, gigantic chameleons and monkeys nibbling fruits, you must consider taking the Madu Ganga tour. Balapitiya is about a 45 minutes' drive from Hikkaduwa.
The boat trip lasts for one and a half hours and you get to see so much. Besides going up-close to the mangroves, you will visit a cinnamon island where fresh cinnamon is prepared. The old man over there will serve you cinnamon tea, free of cost. You can also buy some fresh cinnamon after the tour. The next stop is a Buddhist monastery Kothduwa where the young monks will show you a 150-year-old book made of palm leaves.
If you fancy a fish spa right in the middle of the river, there are hundreds of fish that will chew away the dead skin from your feet. The best time to visit is late in the afternoon when it's not too hot. Don't forget to carry your sun hat. The tour is priced at $13 per person. It's a must-visit when in Sri Lanka.
Sri Lanka is beautiful and mesmerizing in all aspects. These are our top 10 picks of what you can do when you visit the island. If you have any other experiences that you think should make it to our top 10, let us know in the comment section below.
Found the blog useful? Like, comment and share!
Image Source: Google