One of the most unexplored lands in the Asian continent amongst a few others, happen to be Sri Lanka. Abound with a great geo-cultural presence, and home to some of the finest elephants, the island country deserves more tourist attention. From delicious local cuisines to the natural beauty of the places in the country, a travelling in Sri Lanka can be an everlasting experience. While traveling is most times fun, you might always feel clueless unless you figure how things function in a different country. This piece will help you have all the Lanka travel tips and plan a trip keeping everything in mind.
1. Don't burn your atm cards away! SAVE THE BUCKS
Travel comes with a lot of money and one must try not to break the bank. This is possible, especially in a country like Sri Lanka. You can balance your tour out by cutting your costs because of the availability of options in cheaper hotels, food, and areas of the visit. First of all, balancing out is good. Save up enough to spend out at a great beach or a fancy restaurant that has a great variety of local cuisines to offer. Avoid the regular western restaurants while travelling in Sri Lanka, those are everywhere and aren't the best that you might find in the country. Take trains rather than buses; it comes cheaper and gives out the best view of the exceptionally green country. If you are travelling towards Ella, Nuwara Eliya or Trincomalee, look out for home shelters which barely charge you anything. An average train fare is around 300 SLR, a water bottle will cost you some 60 SLR  and a meal some 400 SLR. It is mostly budget friendly and does encourage a lot of money saving for the stunning variety of places it has, where one might make better use of the money saved.
One of the best Lanka travel tips is that you shouldn't shop too much. Clothes aren't the best things that you might find out there. But if you want beautiful attires from the local places, then keeping some money is always nice. Mementos are very costly, both in the airport and otherwise. Avoid buying them, unless you badly want something. Don't spend too much on tuk-tuks. Walk out smaller distances. This will help you save the maximum amount of money. Make sure that you go on auto rides by the meter, and not with a stated price on a bargain.
2.Food- Choose great food. Great Food makes every trip better
Quite synonymous to South Indian cuisines, Sri Lankan food is an absolute delight to have. It comes with minor differences in spice levels, mostly being on the higher end of it but is a relish any day. Rice and curry meal combos, dal, sambal prepared with dry red chilies, coconut, curry leaves, and a few herbs are the regular things to enjoy. Then there is the Sri Lankan roti which is very similar to how Indian bread are. Think about a Malabari Parantha or a Tawa roti and you have the perfect imagination of how it could taste and look.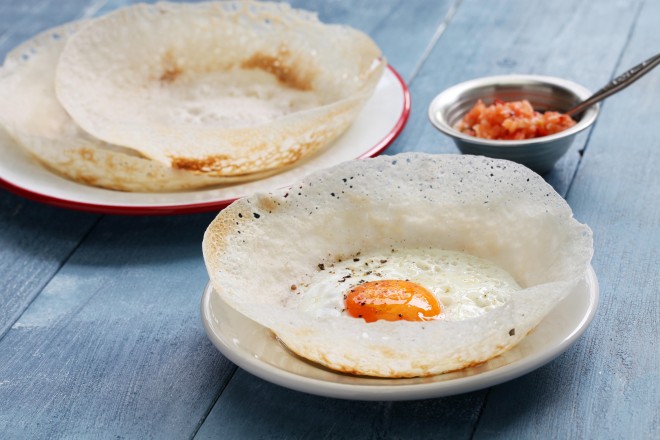 This roti makes for a delicious meal called Kotttu which is the most affordable meal for backpackers and travel ventures. It can be packed easily and it is quite delicious and can be eaten as any kind of meal. Again there are egg samosas, patties, pastries and great confectionary stuff that you can have and pack for your journeys. The chicken is quite spicy, so do have a meal in it if you are a spice enthusiast, and so are the curries. Else, more continental leaning food wherein you find something in the Sri Lankan bucket is certainly available for you. Prices of these food items can shot between 100 SLR to 500 SLR, depending on where you are eating. Beach towns with a lot of crowds are expensive places to eat because of the ambiance and setting that comes with the food, whereas smaller towns in hill stations are relatively cheaper. So, Trincomalee would be definitely cheaper than let's say, Galle or Colombo.
3. Alcohol-The best Sri Lanka travel tips can't be complete without exposing you to the local brew
Local brew in Sri Lanka is slightly expensive. If you like rum, Arrack is what is enjoyed there. It is prepared with coconut flowers and has an amazing smell. The best part is that it comes in multiple varieties, so you can pick whatever flavor you want. Beer is widely found and Lion Lager is available and prices are pretty decent. It's also the only beer available at the cricket but luckily it's heaps better than VB. And more importantly, it will cost very minimal.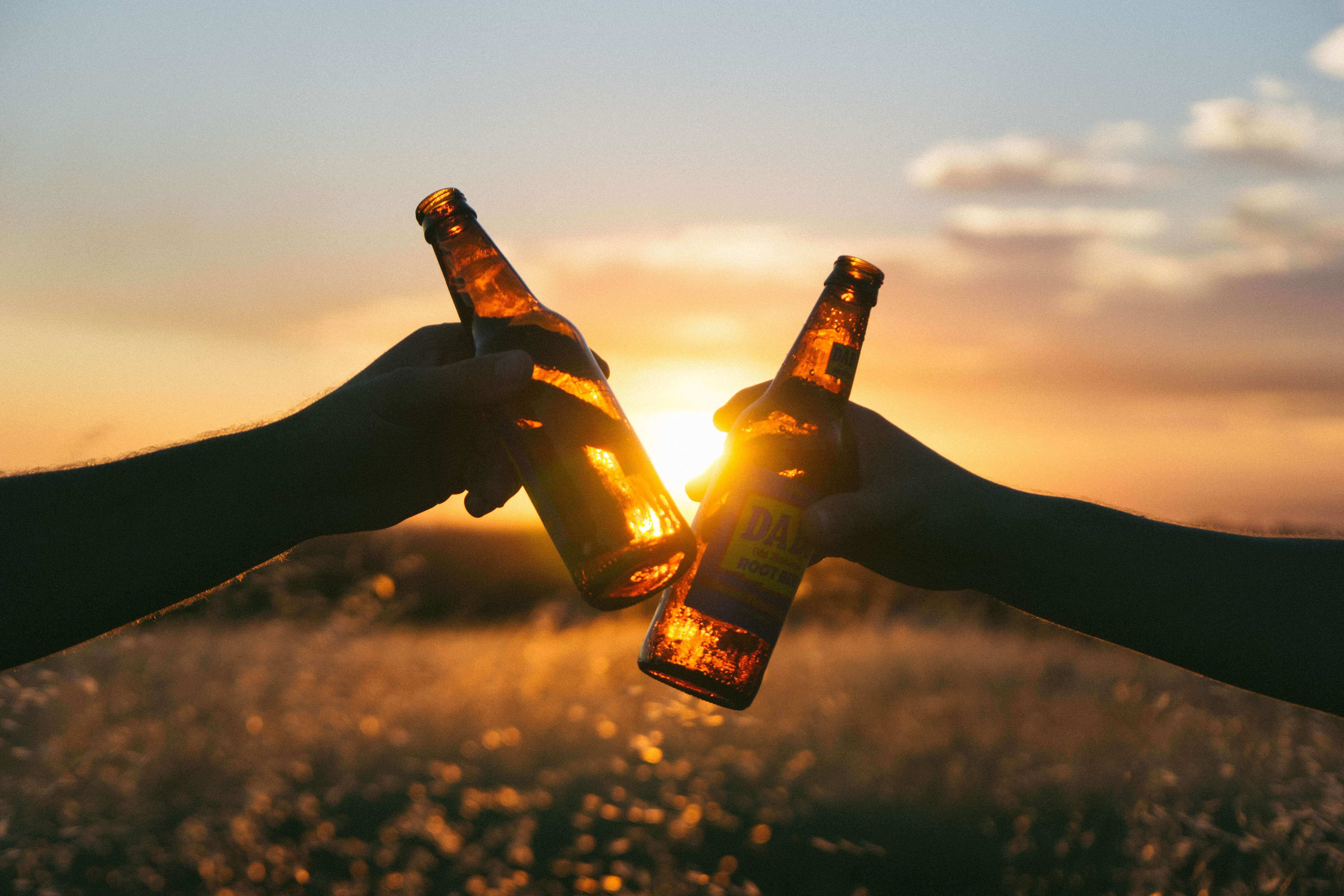 If you want to buy alcohol from bars, it must override your budget. Expect to pay about 460 SLR for a half a pint of the local lion lager/Carlsberg at the top end hotels. Imported beers will start around 595 SLR plus taxes. But that's as expensive as it gets since ordinary pubs and restaurants will only be cheaper.
Great places to get alcohol from are Manchester, Carlsberg and Playtrix. Manchester is not a top end pub. And definitely not a place for a quality drink. Cricket Club is good for a post-game talk. Playtrix has (rather did have) an extensive Belgian beer menu. They have scaled down now but still serves it cold. Most sports and private clubs serve cold beer. The lite beer at SCG costs 9$ a cup and is barely cold.
4.Accommodation- Where to halt, where to go?
Accommodation in Sri Lanka is never a problem, mainly because it is a country where there is not a massive population present currently. Hotels and hostels are available and can be given out for temporary occupancies. Most hill stations have got quaint little houses that rent out (for a longer period of stay) a part of the houses for travelers to halt and enjoy the country. These are not priced hugely but at a nominal rate of 500-600 SLR. Then there are guest houses which are much like tiny hotels wherein they have great facilities around food, good connectivity with cab services and security.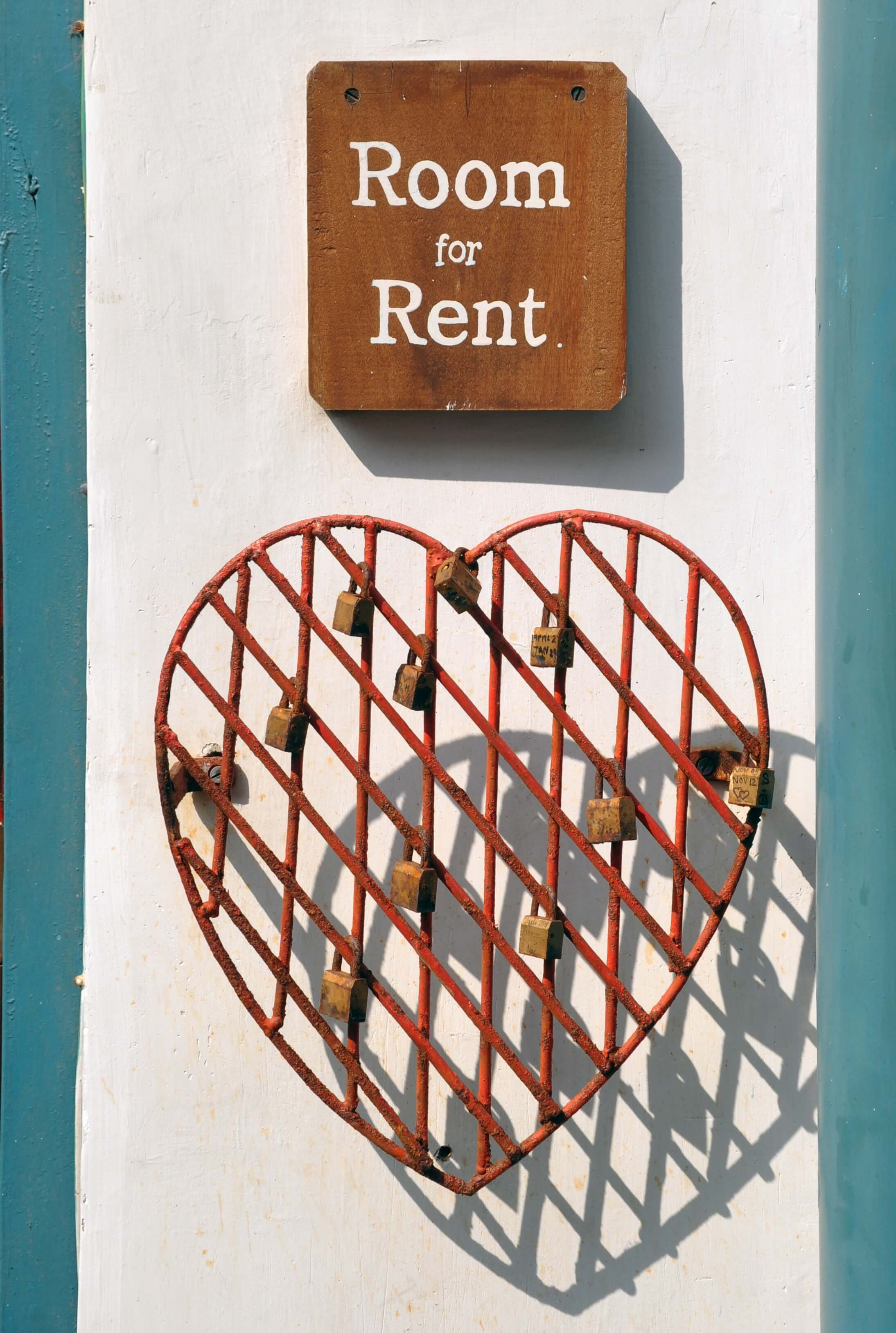 People are genuinely nice and always extending to help, sometimes to levels that get you suspicious. Hostels are available too, depending on the vacancies and charge modestly. However, you must take care to not expect more than a bed, an electric shower, and a mosquito net. In the lush green and clean environment of Sri Lanka, replete with freshness, a cozy room in a completely peaceful setting is a pure delight. The best part is that there are varieties of shelter houses that you can choose from, sometimes you also live with families and dine and share your living spaces. Exploration from a close angle becomes very easy in the comfort of a situation like this.
Lanka travel tips wouldn't be complete till you receive a perspective on food. Food is always available in dhabas and restaurants nearby. You might just have to walk out of your rooms and help yourself with whatever you want to eat. The cities are mostly safe, though it is always recommended that you don't go out alone after 9. That is also because most eating places close down at 9 and you would love to not miss out on any awesome food that is out there waiting for you. Some bars close late but those are the expensive ones. Colombo has some of the best pubs.
5. Travel internally- Know your routes
A great route to follow for touring the country is to map the country out into north and south zones so that you can cover the entire stretch when you visit either parts of the island country.
The north itinerary could be best traveled, keeping costs of travel most planned, in the following manner- Colombo – Jaffna – Anuradhapura – Sigiriya – Kandy – Ella – Nuwara Eliya – Colombo
Colombo is the administrative capital. It is replete with a lot of administrative buildings, the star city in the country and has great beaches. Jaffna is a city of ruins, historically vocal and is situated on the northern tip of the island. Anuradhapura has amazing temples and a great religious spirit revolves around the place. It is highly auspicious, and people follow very definite rules while big religious festivals are on. It has the oldest remains of Buddhism in Sri lanka. Sigiriya is a place of natural wonder. This place has a monolithic rock called the lion king. It is the eighth wonder of the world. It is huge, rises up in a staircase and looks like a massive lion seated in the woods when seen from the Adam's peak. One of the most recommended views of the island is this place itself. Trek, id possible to the peak of the Adam's peak and don't forget to sit down and grasp what breathtaking the view of the rock is.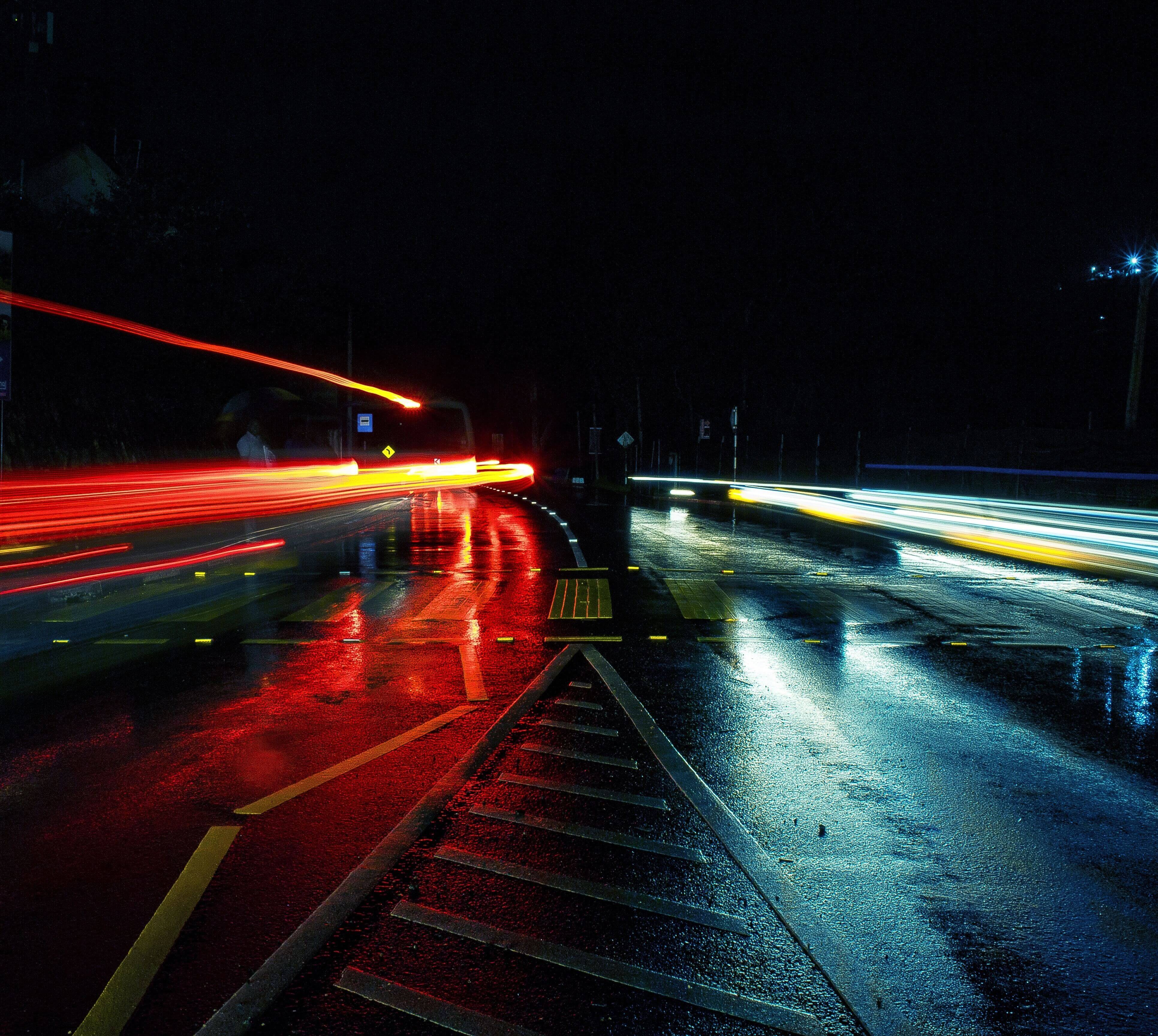 Trekks usually take 4-5 hours depending on how fast or slow you climb. But, once you reach up to the peak, there is no desire to come down anytime soon. Locals are very helpful. They willfully guide you to the top for a little money and sometimes, without it. Kandy, Ella, Nuwara Eliya are perhaps the most beautiful hill stations. These come with a sense of old colonial towns in massive stretches of green. It gets extremely cold here, temperatures dropping to almost 0 degrees, so make sure that you pack adequate clothes and warm food while venturing out on these trails. There are a variety of things to do here from rock climbing to horse riding, ziplining, jet skiing, etc. These places come with beautiful accommodation in the form of hostels and hotels and everything can be found in decent amount of money that you might keep for traveling in the country. The hill stations would be a treat to watch if you can devote more than 3 days for it. The rest do not take more time, just a couple of hours and you can wrap up.
A southern itinerary can be planned in this way-
Colombo – Hikkaduwa – Galle – Mirissa – Tangalle – Tissa – Nuwara Eliya – Kandy – Colombo Colombo – Hikkaduwa – Galle – Mirissa – Tangalle – Tissa – Nuwara Eliya – Kandy – Colombo
If you have a month, you could do both of these routes plus add in one or all of the coastal towns of Arugam Bay, Negombo, or Trincomalee. One thing to know is that once you've done the major things in a city, there's very little reason to stay. For example, Tissa is the gateway to Yala National Park. Tour operators run most tours in the early morning (a higher chance of seeing animals) so if you took one of those tours, you could be on a bus moving on to your next destination by lunchtime. There's really not much else in the town. Galle is more a day trip from a nearby beach town than a place to spend a few days. Trincomalee is perhaps the most recommended place for tourists. This incredibly stunning beach is in itself an experience. Stones and water and stretches of green make for the most perfect experience on a summer day. Snorkeling is allowed for most parts of the day and there are trainers who are present all the time to help you get an experience of underwaters.
The great Sri Lankan travel comes with more surprises than what is usually expected,partly because not a lot of people know how much the place has to offer in terms of natural aesthetics and beauty. The great Sri Lankan travel tip therefore is to not try to figure too much into everything but take a train and hit away.
6. Temples- Touching the auspicious air
History of Sri Lanka is a source of great pride to both Sinhalese and Tamils therefore many amazing historical temples are found in Sri Lanka. All over the world, they are famous and many visitors are interested in watching these marvelous structures, paintings, statues, etc in their own ways. There are set rules for entering a temple. Sinhalese are people very particular about religious affairs and as tourists, you must take care to not offend their religious sentiments.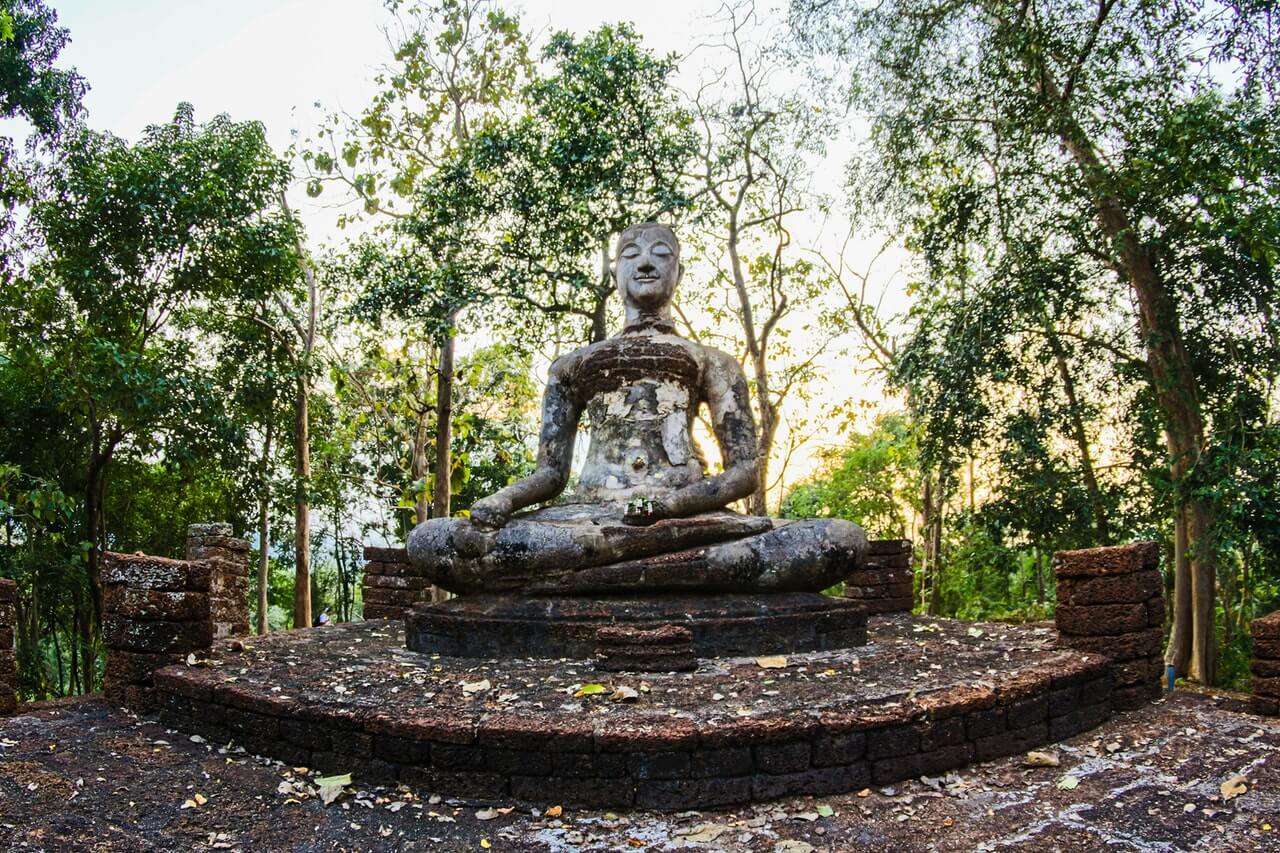 The idea of entering a space that is so pious brings a lot of responsibility and this can be done by showing reverence in manners which they approve of, partly because we aren't exactly aware of why they do a tradition a certain way. Shoes and socks must be removed before entering temples and bags must be submitted to the bag counters. Anuradhapura witnesses a great number of people who flock for religious ceremonies. It looks like a religious fest and Sinhalese are proud of it. Being cordial in the inner spaces of the temple, talking with sincerity and feeling like one of them are ways to getting fused in the energy of the crowd. Some of the most beautiful temples that you can always visit are the Munnessaram temple, the Muthiyagana temple and Kandy's Temple of the Tooth.
Thousands of years of Buddhist, Hindu, Muslim and Christian heritage can be found in temples great and small that dot this small and devoutly spiritual island. The big daddy of all Sri Lankan temples is Kandy's Temple of the Tooth, said to contain a tooth belonging to none other than the Buddha himself, but even the smallest of village temples can offer up beautiful artistic beauty carved by artisans centuries ago – as well as a fascinating insight into Sri Lankan religious culture. Some of the larger temples play host to important festivals and timing your visit to coincide with one is likely to be a highlight of a Sri Lankan journey.
7.Places to visit- Trees, lands and cultures
Sri Lanka's growth of tourism of Sri Lanka has no sign to stop sooner or later. The Ceylon Tourist board promotes as much of tourism as it can as it ideally should, considering the richness of the country. Every place has got a great cultural call, it has one thing or the other to offer. Bentota, Galle, Trincomalee, Colombo has great beaches, each differing in the look and feel. Then there are others like Negombo, Ambalangoda, Hikkaduwa, Unawatuna, Mirissa, Dickwella, Polhena, Nilaveli, Batticaloa, Arugambay, Kalkudah, and Pasekudah.

Then there is Anuradhapura, Kandy, Dambulla, the enriched colonial architecture, the eight kingdoms of ancient age, several sites declared as heritage sites by UNESCO and the ancient rock fortress at Sigiriya. The historical places will leave you spellbound for the kind of agility that still lives on, in the stature of these.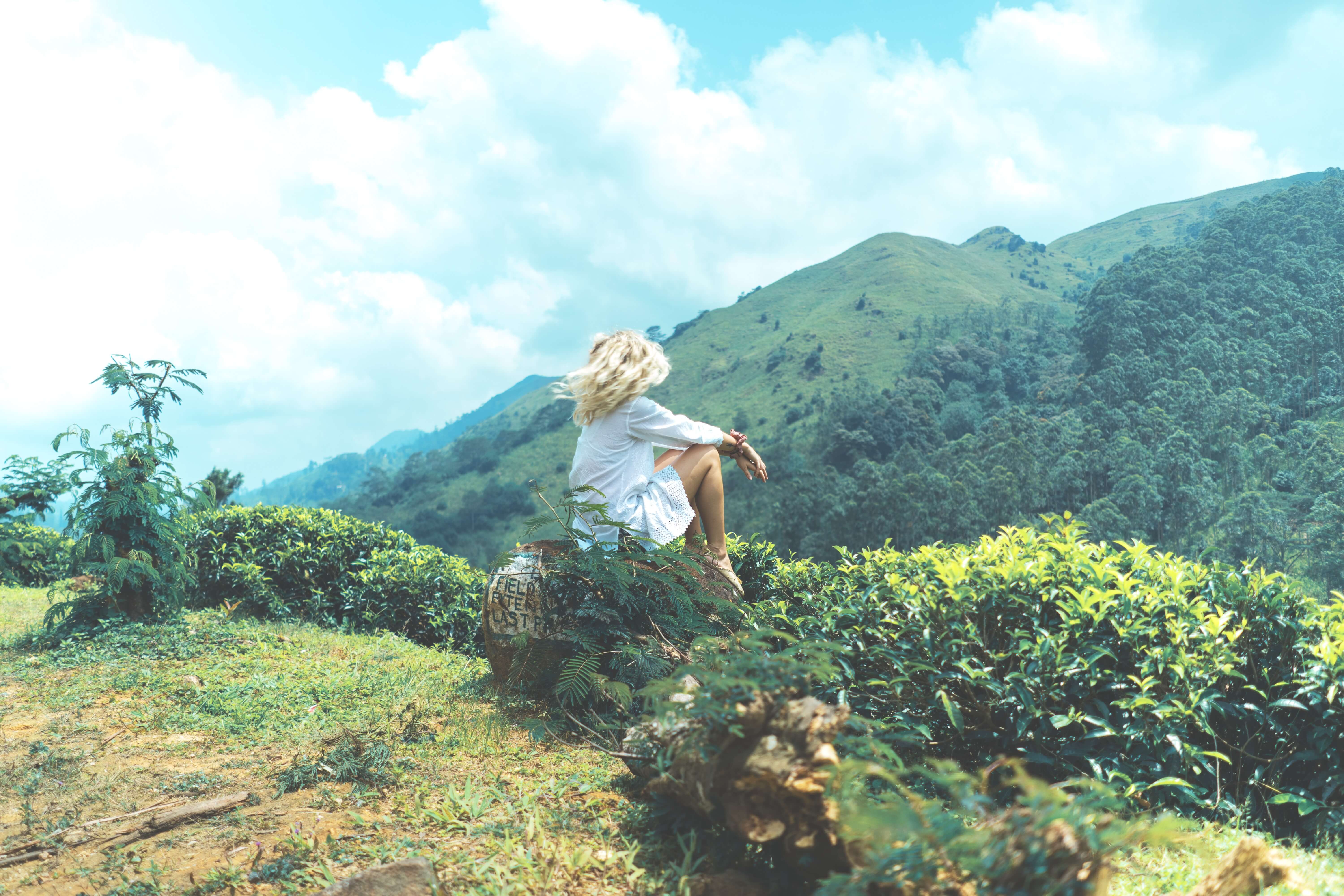 Sri Lanka is also known for the exotic beaches and the golden sun shining all around the year. This island in the In Indian Ocean watch the golden sunrise and sunsets, surf on the waves, do diving among the splendid coral reefs and spend the best times on the idyllic beach relaxing
Sri Lanka boasts of some great National Parks such as Yala National Park, Bundala National Park, Wilpattu National Park, Minneriya National Park, Udawalawe National Park and Horton Planes. Visit them and go for jungle safari to have an adventurous experience of witnessing the wildlife of the country. Not only limited to these Sri Lanka has many more places to visit. It has something to offer to every kind of tourist- nature lover, kids, adventurous or any other kind.
SriLanka as a country is a packed island, that can be toured fully covering the entire stretch, north-south and east-west in a period of a month. If you are willing to take a holiday where you feel like you want to go to the best places because of the paucity of time, then Galle, Ella, Nuwara Eliya, Colombo, Trincomalee, Anuradhapura, Sigiriya are the best places to go.
Galle is one of the places you must definitely visit. Galle is the main city with not much charm and not much to do. Galle Fort is the small enclave surrounded by a fort. It's super charming with lots of restaurants and coffee shops (and shopping). It even has a small beach. The whole area is wonderful to hang out a couple of days in to catch up on some R&R. Also, if Sigiriya isn't in your budget, go to Pidurangala Rock instead. It's not too far from Sigiriya and it costs about $1 to get in. If you love a climbing challenge (with 5000 steps), head to Adam's Peak. It is perhaps one of the best treks to climb. The deep caves twirled with historical remains would make you take massive breathless steps along with tiny ones. But, all efforts bear fruit till you hit the top which gives you the most wonderful view ever.
These tourist places are spread across a wide area, so you at least need to travel 3.5 hours on the train to make a transit from one place. Preferably, base yourself in Colombo and map out which way you might want to head.
8.Tap water- Buy the bottles away
Local people do usually drink the tap water, but it is suggestive that your body microorganisms might have a hard time suiting to that. Buying bottles of water is always a good way to avoid that. It costs a little more than what a bottle of water costs in most other Asian countries but there are a plenty of options in that. For something as basic and important as water, we suggest you to spend a few bucks and cost cut a little in your shopping. Water is generally clean and can be used in case of situations where bottled water is unavailable (which is never mostly so). A very common travel tip for Sri Lanka is that there might be hardness in the water, so you have to adjust to the tap water, it always takes a while till you adapt to the same.
9.ATMs and Banks- Always carry the extra cash
ATMs and banks are never a problem. They are present in decent distances. Only your card needs to have an international transaction facility and you are good to go. Most people prefer using Bank of Ceylon. Banks close at 3pm, so you will need to visit them before they shut down.
10. Plug Points and electrical sockets in Sri Lanka- Did we hear gadgets?
Plug sockets of two kinds – one with round holes (type D / M) and the other with rectangular prongs, which can easily fit UK plugs (type G socket) are available in Sri Lanka. An universal adapter is usually not required there. Indian as well as European plugs (both plug type C) work in Sri Lanka without a problem. But certainly , the best thing always, is obviously carrying a good quality universal adapter so that you don't end up harming your gadgets.
11. And the question everyone wants an answer to- Is Sri Lanka safe for solo women travellers?
Sri Lanka, for the most records has been a safer country for women. You will find numerous lady travelers traveling solo in full safety. Usually, it is suggested that you always keep yourself alert of any danger that might tend to come your way when you are traveling, but people out there are mostly nice, and take care not to offend you. They are speculative but do not take further steps to cause anyone trouble. However, with the increasing incidents of morality violations that we hear all over the world, it is always good that one dresses modestly and sensibly enough to not send out any wrong signal. This is because Sri Lanka as a country is quite traditional in beliefs and that is why one must behave the way it is expected of you, be it in the manner you talk or dress or present yourself.  People who like to wear clothes which aren't modest must opt for a temporary change once you land in the country. It is always nice to buy a few traditional skirts which women around that place prefer wearing, both at work and for casual day outs. Always keep a torch if you are traveling alone at night. There will be times when locals would want to know you and you don't know who to trust. There is no formula for being prone to a bad situation. You can only hope that you aren't close to any and therefore, do most things in your hands to prevent any unforeseen circumstance.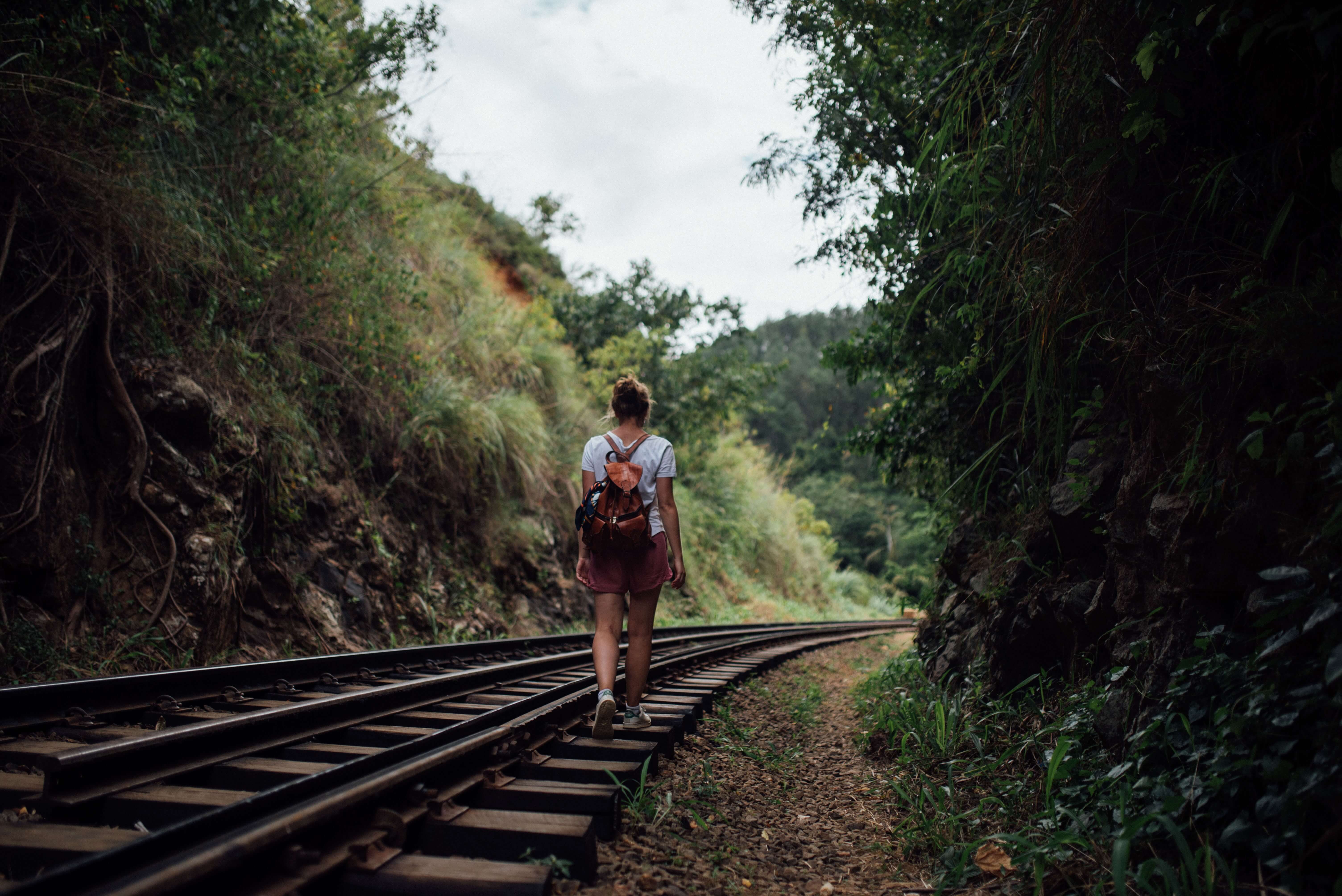 Tuk-tuk drivers are usually polite, and understand bits of English. There are locals who are very forward to help and can always guide you if you feel stuck on the road. Always talk to hotel managers if you receive trouble communicating with the subordinate staff. Likewise, always have a point of reference(someone like a known person who you can speak with) because that helps in breaking down a good number of things that you might keep interpreting while trying to communicate with anyone, on the road, on the train or at the hotel. 
Appear confident,easy and alert,while you are interacting with you. Appear like someone who can take charge of things if they come for you. Do not give away too much personal information but keep social exchanges very limited, unless you have known that person for a considerably longer time. Local men try to befriend tourists and that is the case in most places, but as a rule of thumb, be careful even if you want to engage with them. At times, they are incredibly nice people but never make yourself uneasy and hook on a conversation if that does not suit your state.
You are 95% safe even as a female traveller. But you have to be careful with a few things. Mostly Tuk tuks in Colombo(They will tell you higher prices always you have to bargain the price). There is zero violence against tourists but to be honest most of the time you get cheated.
Why must you visit Sri Lanka ASAP?
Travelling in Sri Lanka is a beautiful experience. It has the best of green, people and ambience. With the travel tips that we have put out for you, there barely remains anything that you now don't know about this culturally rich place. It is magnificent in the location and that remains a known fact.
The originality, hospitality and the generosity of people, as well as the diversity of weather and the eco system, would be the highlight of Sri Lanka. It is such a small country with a vast variety of weather. One can go from a single place to another in around 3 hours and everything changes. The trees, the animals, the temperature the people the surroundings etc. on the coast in Colombo it is around 30 degrees Celsius average and up in the hills in Nuwara Eliya it drops to around 10 – 15 degrees Celsius.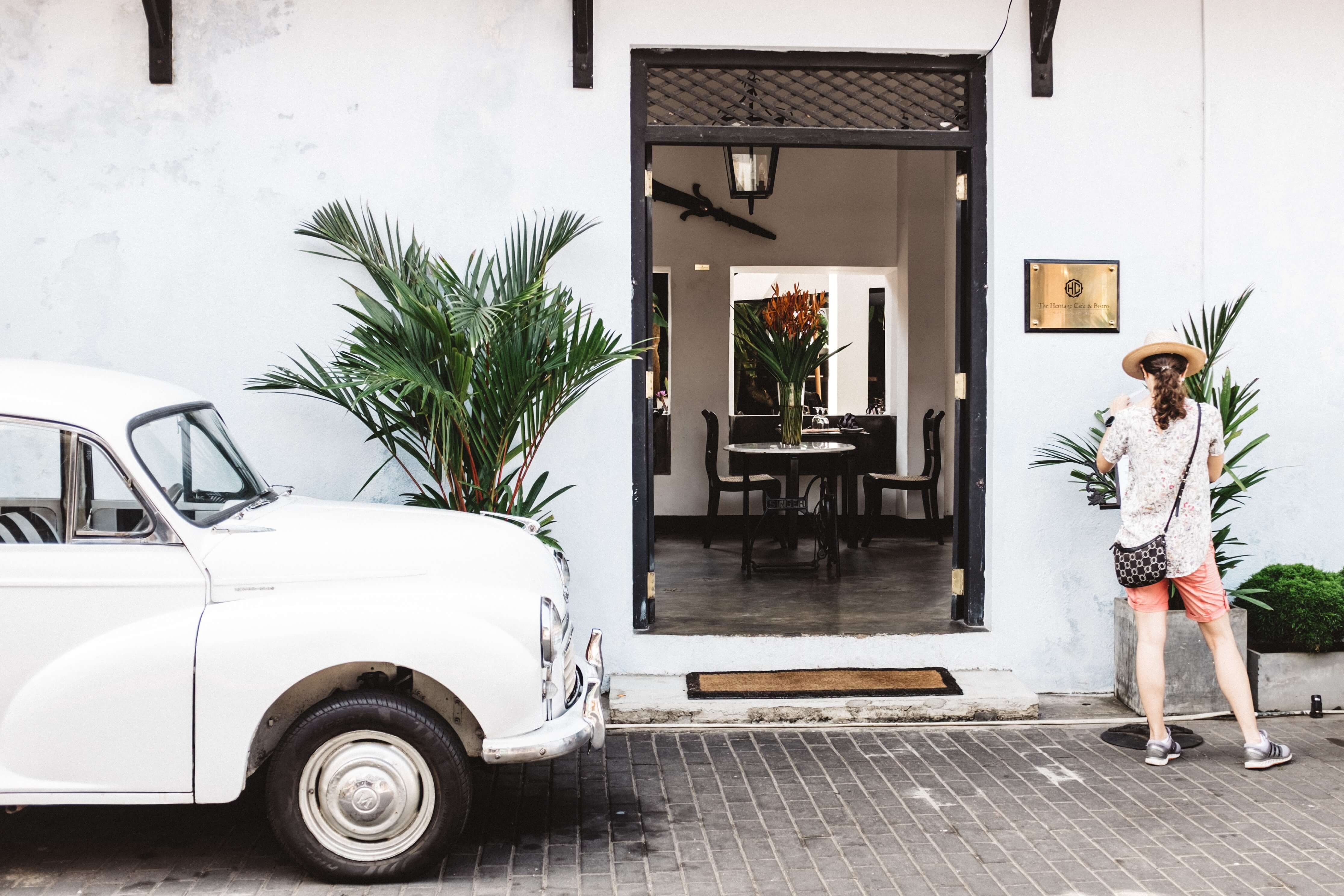 There are stylistic variations in the setting of different places. There are midsized European architecture inspired towns like Kandy, there are extremely beautiful beaches, there is a lasting impression of a smooth population, not very ambitious in their outlook and hence very peaceful in their own ways of living. Sri Lanka, for the most parts would be best described as a country which feels very self-sufficient and content in their ways of carrying their daily lives out. Barred of much interference, a tourist can just pack their bags and venture out and obstacles from local populace are never to be seen. They are an extremely generous bunch, always helpful and sweet. They have a lot of affinity for Indians, because of the geographical proximity and a general commonality in terms of culture that south India and the island country shares.
A Sri Lanka travel experience comes with a minimum cost, overall. Sri Lanka travels also help to explore multiple facets of geography because of the wide diversifications in terms of natural fauna and flora. It has a great scheme of things to offer,from beach experiences to marvelous resorts to absolutely delicious cuisines. It has, more than anything, a really great people.
Set your calendars, make your plans and hit it off. Lanka is waiting for you.