Rail buses have been around for decades. While the advent of traveling sustainably has led to Hyperloop's birth and other similar transport modes, we take you through the services of railbus in this tear-shaped nation and how it is every Lankan's best traveling partner.
The public in Sri Lanka is dependent mainly on the road network. The bustle on Lankan streets is primarily occupied by the buses and tuk-tuk walas. Roads of the country are flawless; however, few roads in rural areas propel people to take different transport modes.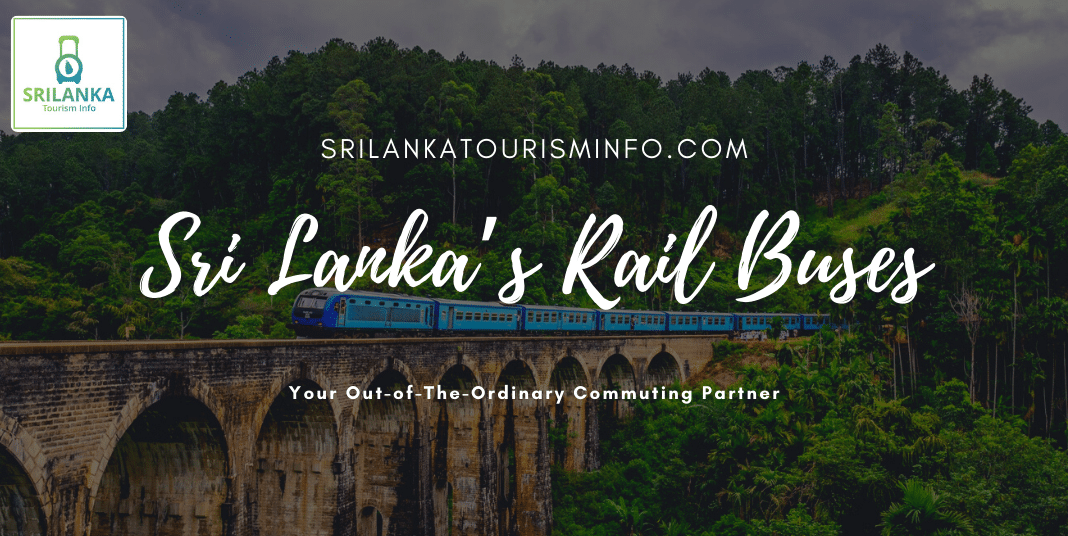 The other mode of transport being — railways. This tiny island country is known for having a very exhaustive railway network. There is no denying that trains offer the most jaw-dropping view of the country.
The introduction of trains in this land is mainly credited to the British. Nevertheless, with help from a neighboring country like India, the people of Sri Lanka found a cheaper and alternative travel service — Rail Buses.
Since the early 1930s, the railbuses have been the crowd's favorite due to the characteristics and appearances similar to that of a light railcar. With time, countries are slowly replacing this age-old vehicle with modern light railcars.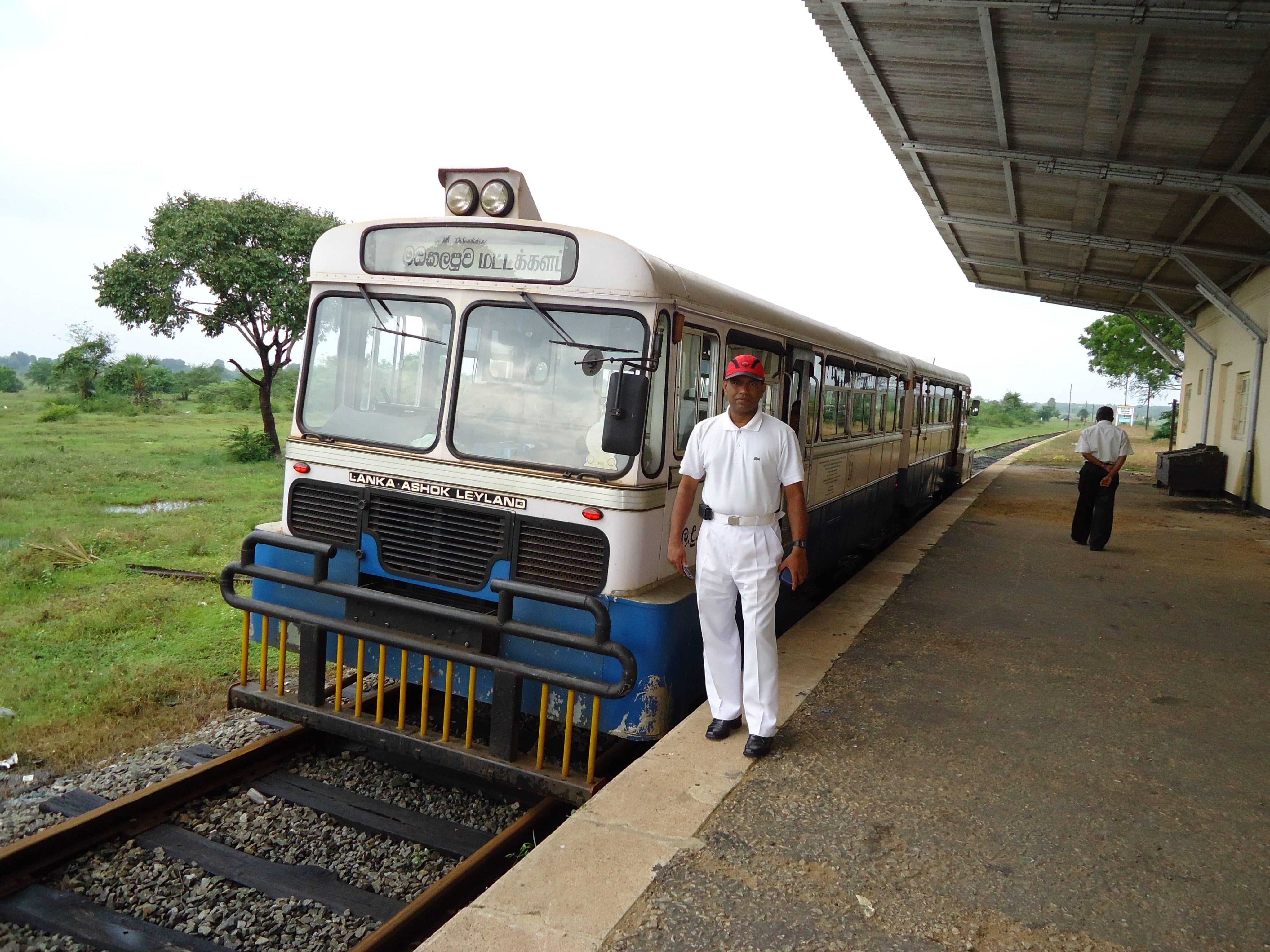 Pick courtesy: Wiki
How is the railbus faring in the island country lying in the Indian Ocean? What places does it connect to? Answers to questions like these will be found below.
Known as a lightweight passenger rail transport system, Railbus shares most of the features with the bus. This old-time vehicle sports the same body as the bus; however, the bogies and wheels have no similarity with the bus.
Railbuses were typically designed for commuting on fewer-used railway tracks, more specifically in countries like Germany, Italy, France, Sweden, and the United Kingdom. The use of railbus steadily gained momentum in other countries as well. As of now, this timeworn mode of transportation is used less and is being replaced by modern railcars.
---
Rail buses in Sri Lanka
Sri Lanka is a small island with picturesque views everywhere you set your eyes on. A country with a population of over 20 million — has trains, buses, and flights to make traveling more comfortable and affordable.
Railbus are prominent in the Eastern province — where this vehicle connects towns and cities. This mode of transit was initially built by converting two buses that were made explicitly for road transport.
The addition of railbus in Sri Lanka has received enormous support from its neighboring country, India. For years, India has been lending a helping hand in Sri Lanka's railbus projects, which have been acknowledged and well-received by the regular commuters.
The Railway Department has taken umpteen measures in promoting the railbus service. Currently, this vehicle runs from Chilaw to Puttalam, Batticaloa to Galoya, Trincomalee to Galoya, Anuradhapura to Medawachchiya, Kurunegala, Mahawa, Peredneiya to Kandy, and from Maharagama to Kosgama.
---
India's Help in Sri Lanka's Railbus
India's support to the island's transportation system is lauded and appreciated. The neighboring country's help in building railbus aims to make transport between two cities rapid and cost-efficient.
In 2009, India offered 10 buses worth of Sri Lanka Rupees (SLR) 44 million to the Lankan Railways. In addition, the peninsular country provided another SLR 22 million for the cost of conversion of buses into railbus units.
Sri Lanka had purchased 10 Ashok Leyland buses from India, which were used by the former as their railbus. These ten buses were later converted to 5 rail buses; each of these buses was coupled to drive on either side.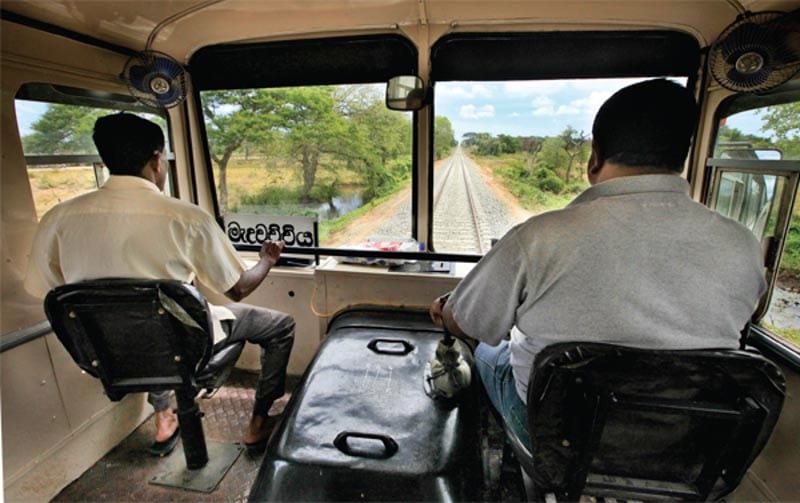 Pic : Aanavandi
These buses were known as the 'Viking,' which are also used for inter-state traveling. The conversion process of bringing the railbus on track is carried out at the Sri Lankan Railways workshop situated in Ratmalana.
The journey when traveling in a railbus is a worthwhile one. The maintenance cost of operating railbuses is relatively lower, as opposed to the regular trains.
Back in 2017, Nimal Siripala De Silva and Deputy Minister of Mahaweli Development and Environment Anuraha Jayarathna had kicked off another railbus starting from Peradeniya to Gampola. The ministers inaugurated this line because of the overwhelming plea made by the public of these regions.
The ride is thrilling with a blend of excitement and uncomfortable, which is bumpy on most occasions. These train cum buses operate on two routes — from Anuradhapura to Medawachchiya and Maho Junction to Polgahawela Junction.
---
Rail Bus Service from Gal Oya To Trincomalee
The famous route that travelers often prefer taking is the one from Galoya to Trincomalee. There is one local train each day from Gal Oya to Trincomalee. While there are three local trains per day running from Kantale to Trincomalee.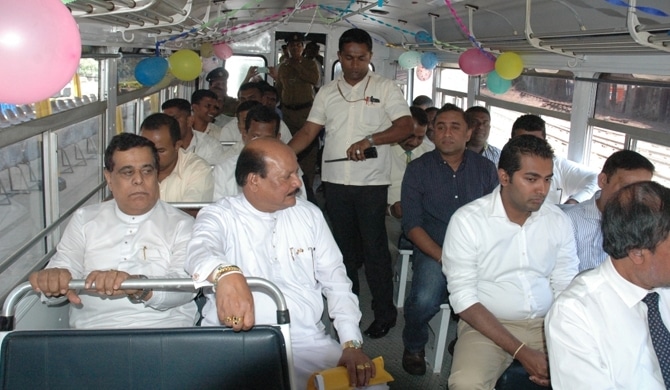 Safety in Sri Lankan Trains
Be it Sri Lanka or any country globally; security is an issue that halts many to plan a sight-seeing trip. A poster campaign was launched in crowded places like railway stations, bus stops, Bandaranaike International Airport, and a few other famous tourist destinations across the island.
This campaign was brought into existence to create awareness when traveling across the country, featuring essential contact details. The Tourist Police Division of Colombo promoted the campaign along with the British High Commission in Sri Lanka.
Sri Lanka, also known as the 'Land of Serendipity,' is home to mesmerizing views that comprise amazing beaches and bewildering wildlife. This tiny island is pleasing in every facet — be it the ancient ruins and diversity.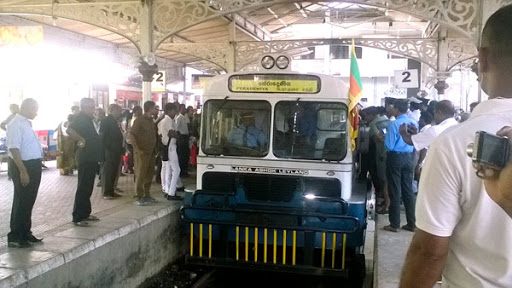 Oodles of elephants and embracing people make it even more rewarding to visit this country. Not to forget, the famous tea and delectable food are what give Sri Lanka an upper hand when jotting down places to visit for a vacation.
The trains or, more precisely, the railbuses are something that you need to get on board. Ask the locals, enquire from the officials; this mode of transport is economical and takes you to places in a brisk.
Sri Lanka is exciting, and traveling around the country is challenging when there is no information in hand. Any ideas or suggestions in the comment box on how one can make it from point A to point B in this country will be appreciated.