If there's one place in Sri Lanka you cannot possibly miss, it is Galle.
Situated 119 kilometers from Colombo, Galle is a historic town oozing with old-world charm, rustic lanes, cobbled streets, Dutch-colonial buildings, crumbling mansions, charming boutiques, enchanting churches and quaint cafés.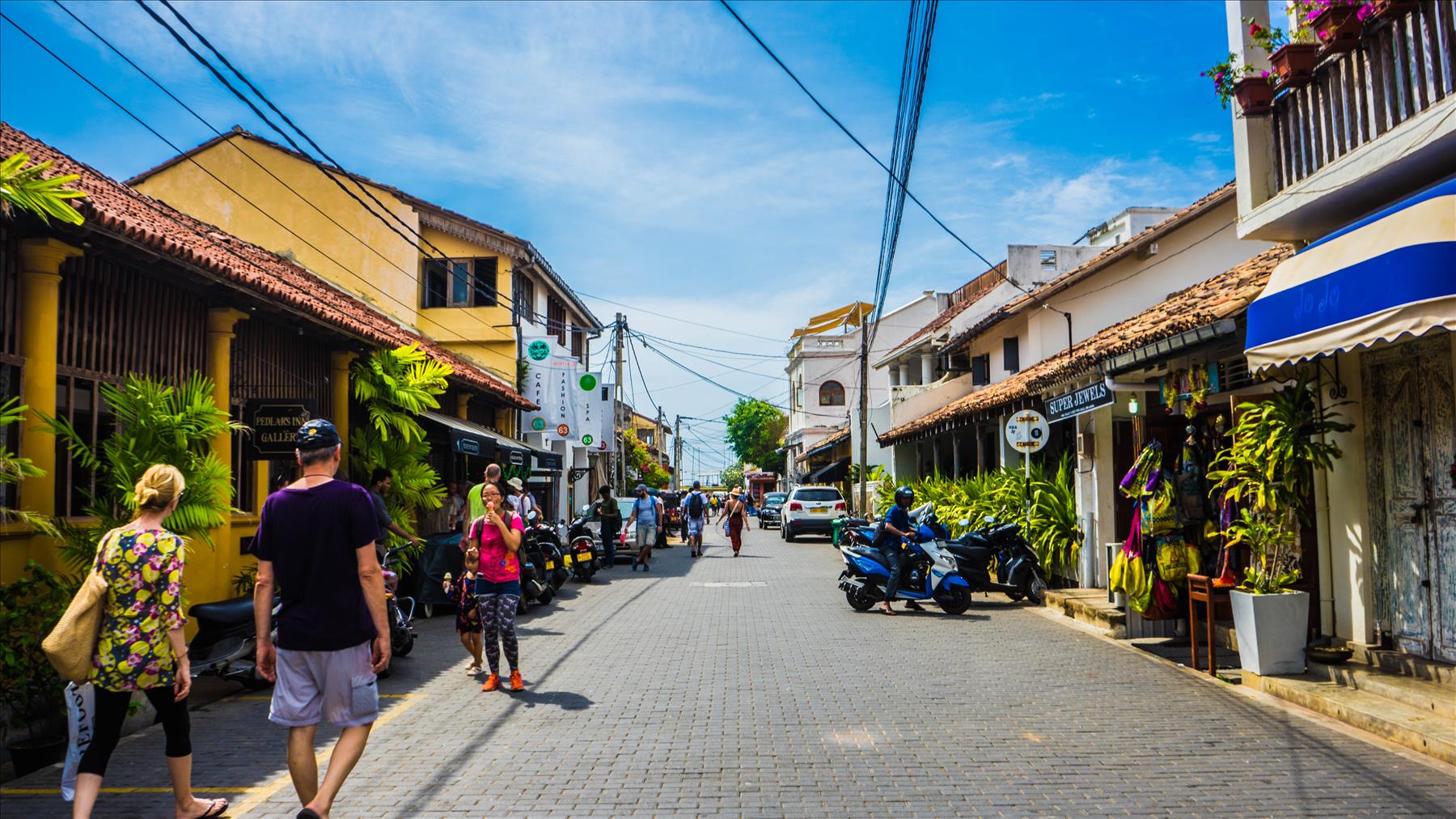 What makes Galle even more special is the Galle Fort, which is a UNESCO World Heritage site since 1988. If architecture, color, and texture are your things, Galle will definitely engulf you with its beauty.
Also known as the Gateway to the South, Galle was dominated by the Dutch 300 years ago. The Galle Fort and the area surrounding it still have a European charm that is untouched. The structures present in the old part of the little town are those built-in 1663 by the Dutch. Over the years, some of the buildings were revamped and converted into villas, restaurants, boutiques. The development of this quaint, Old Dutch town made it a popular tourist attraction.
Every year, tourists from all around the world flock to Galle to witness its sheer beauty and peace. The best thing to do in Galle is to just walk/wander around the town. It's a treat to the eyes. Of course, they have colorful tuk-tuks too. You can always hop on a joy ride or just take a picture against it.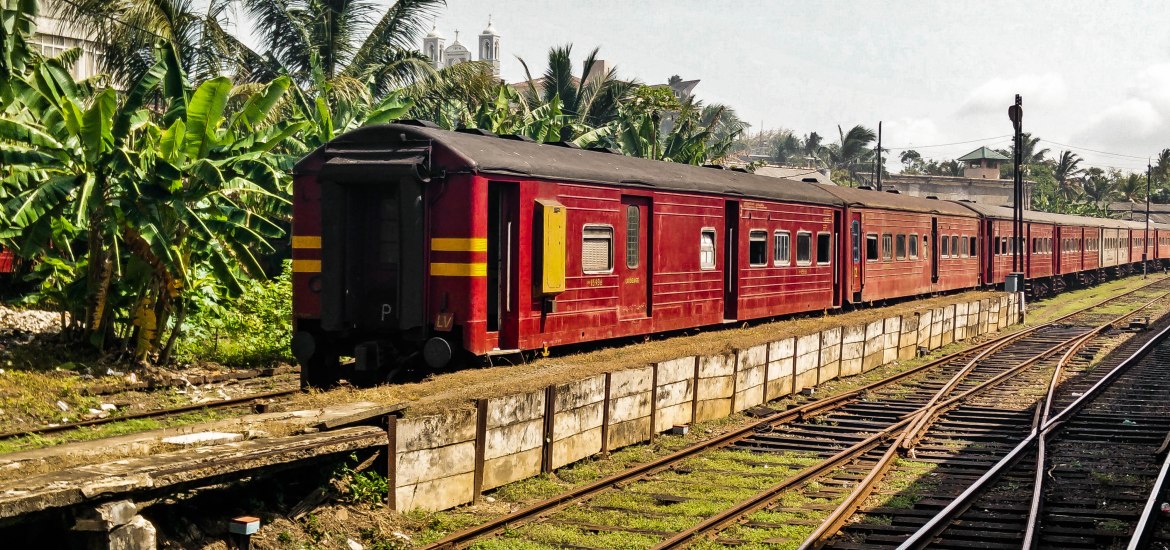 Accessibility
Galle is located in the Southern Province of Sri Lanka. Getting there is fairly easy. Also, Galle is a rather well-developed town and has train stations, bus stops and post offices.
Also Read: Sri Lanka Travel
There are three options to travel from Colombo to Galle:
Car: You can hire a private vehicle and driver. It's a hassle-free and quick way of getting to Galle. Also, you get to travel comfortably in an air-conditioned car. However, it is the most expensive option. It will cost you around $65 and will roughly take three hours to get there. If you're taking a vehicle from the airport, it will cost $75.
Bus: You can catch a bus from Maharagama bus station, South East of Colombo. The bus services start at 5 am every day and run every 20 minutes with the last one leaving at 4:45 pm. The ticket costs about $3 and takes two hours to reach Galle.
Train: If you're an admirer of scenic beauty and lush greenery, we recommend taking this route. Start your journey at Maradana Station. A second class ticket from the station to Galle costs $2. A first-class ticket costs $8. The best part about taking a train is that you will feel like you are traveling like a local. It is also the cheapest way of getting to Galle.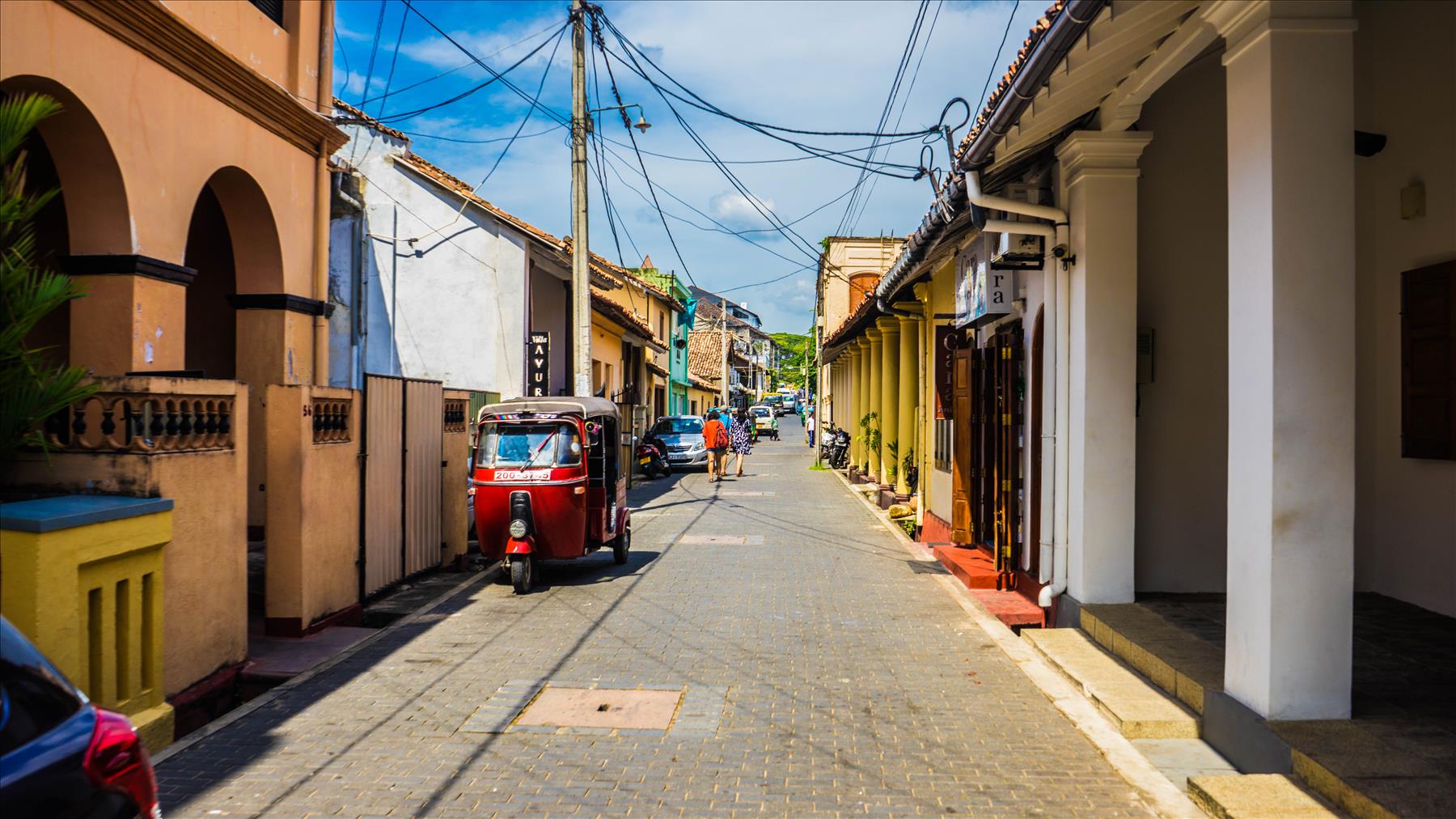 Best time to visit
Galle is beautiful all-year-round because it experiences a typical tropical rainforest climate.
However, if you want to make the most out of your stay, December to February is a good time. The sun shines for roughly 8 hours a day and the weather is pleasant.
March and April is beautiful too. It's spring time and the town looks even more colourful. It is also a good time to enjoy beach activities since there is little to no rainfall.
May to September is the wettest months. So if you do happen to visit, make sure you carry an umbrella.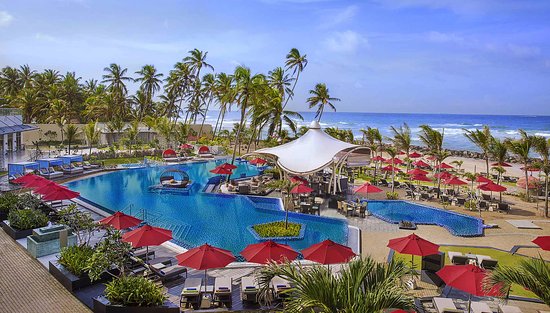 Where to stay?
Compared to other Sri Lankan towns, Galle is relatively expensive. Owing to its architectural charm and reinvented history, the hotels are slightly on the pricier side. However, that should not hold you back from making a visit because there are plenty of homestays that will allow you to kick back in comfort without being too heavy on the pocket.
Amari, Galle: If you want to unwind in style, Amari, Galle, is the place to be in. Costing about $189 per night for two, the place is expensive compared to the other options available around, but it's worth it. It is actually an oasis of calm in the madness. The best part about this property is that it has a private beach thus giving you the liberty to take a dip or two at your leisure. It is about 5 kilometers from the Galle Fort.
The Horizon Hilltop Villa: For backpackers and budget holiday-goers, The Horizon is a perfect option. The place will give you the feel of a home cum hotel. They have just six air-conditioned rooms. The much famed Unawatuna Beach can be viewed from the top of the villa. Per night for two would cost $72.
Other accommodation options, we would recommend include Apa Villa, Fort De 19 Villa, The Bungalow – Galle Fort and Jetwing Lighthouse.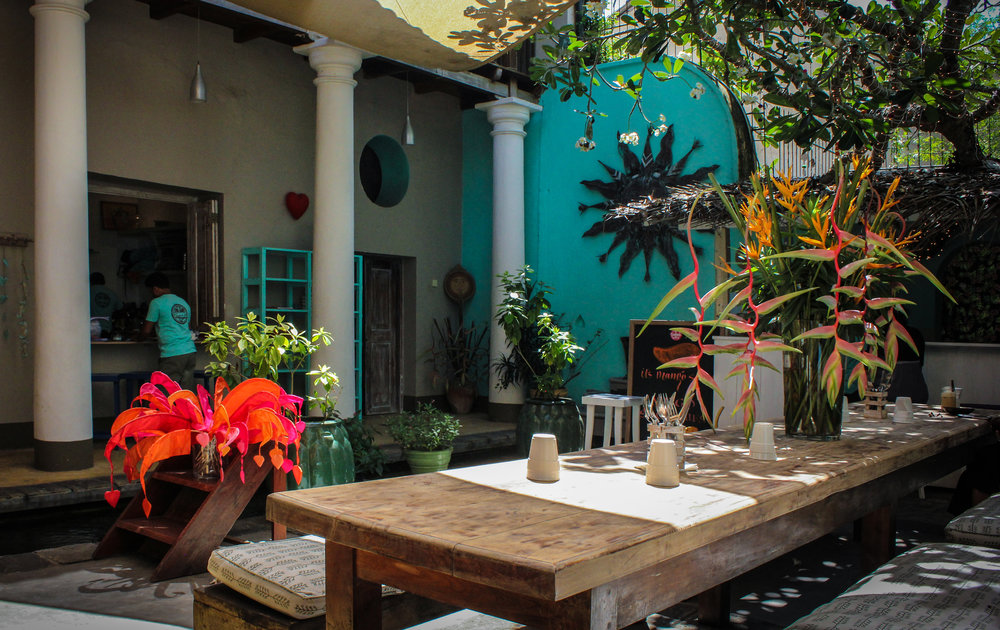 Dining, Drinking and More
Galle is definitely a foodie's paradise. Whether you're craving for simple, fresh seafood, Sri Lankan rice, and curry or a wood-fired pizza, Galle has something for everyone. You can spend hours at any of the cafés relaxing with a book or catching up with your friends. Make sure to catch one of those live band performances.
Also Read: Sri Lanka Visa Services Guide
Pedlar's Inn Café: Pedlar's Inn Café is an old house converted into a coffee shop. It is also the first coffee shop in Galle. If sandwiches, wraps, burgers, pizzas, pasta and thick shakes are your things, this place is a must-visit. They're open for breakfast, lunch, and dinner. Tourists love the quality of the food served here. They do not serve alcohol.
Sugar Bistro and Wine Bar: If you want to sip on a chilled glass of beer or wine, head to Sugar Bistro. They have their branches in Colombo as well. The place is a wonderful mix of rustic and modern interiors. If you don't want to order a full meal, nibbling on their mezze platter is a good idea.
A Minute by Tuk Tuk: Just as cute as the name is the place. A Minute by Tuk Tuk is predominately a seafood restaurant. If you're a vegan/vegetarian, you may have to look to dine elsewhere. The only option for Vegetarians is a club sandwich. The eatery is located in the old Galle Dutch Hospital. The best part about the place is that it offers uninterrupted views of the ocean. They have a full-fledged bar that serves some of the finest wines, vodka, whiskey, gin, rum, and beer.
Poonie's Kitchen: If you're a breakfast person, head to Poonie's Kitchen. From smoothie bowls to avocado sandwiches, they do it all. What makes Poonie's an interesting find is its colorful interiors and lip-smacking food.
Indian Hut: As the name suggests, the cuisine served at Indian Hut includes North Indian and Chinese. It is the only Indian restaurant in Galle. Whether chicken tikka or paneer butter masala is on your mind, they will satiate all your cravings.
Places of Attraction
As we have emphasized earlier, the city of Galle is a melting pot of cultures and there are sight-seeing spots in abundance. Here's what you can check out: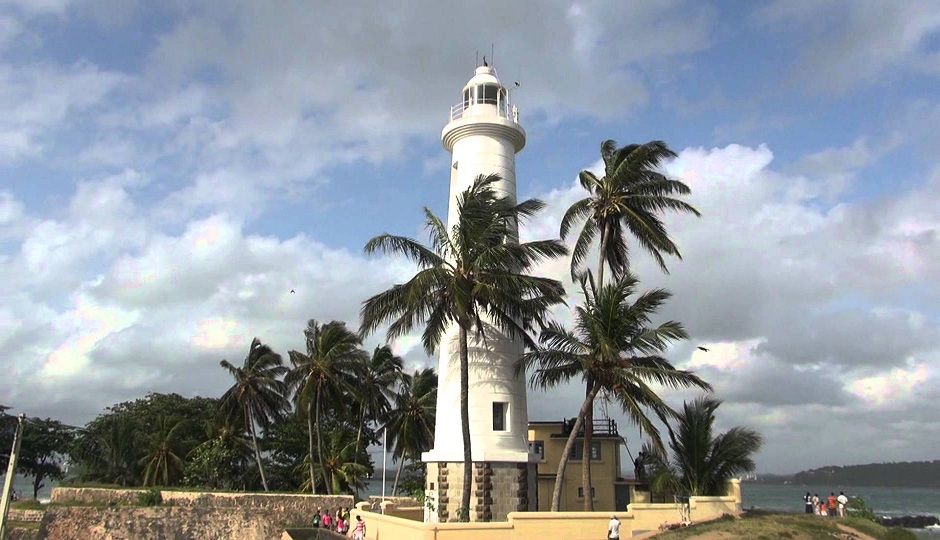 Galle Lighthouse: Built by the British 80 years ago, the 18-meter lighthouse in Galle is a popular tourist attraction. Just next to the lighthouse, you will find a gem store. Sri Lanka is known for its precious stones and gems.
Galle Dutch Fort: Galle Dutch Fort is the best-preserved sea fort in South East Asia. The fort displays amazing architecture. The 90-hectare heritage site is surrounded by museums and antique shops.
National Museum: This is the oldest building in the Dutch Fort premises. The museum offers an array of archaeological and anthropological objects. From large water vessels to weaponry and ancient wooden carvings, the place is a visual treat for any art lover.
Dutch Reformed Church: Amongst the colonial buildings in Galle is Dutch Reformed Church. It is a well-preserved ruin that is beautifully decorated with honeycomb-style flooring and stone-carved tombstones embedded in the garden.
Unawatuna Beach: The closest beach from Galle Fort is Unawatuna. It is extremely popular with tourists and is hence not very quiet. The coast is lined with coconut palms and turquoise waters.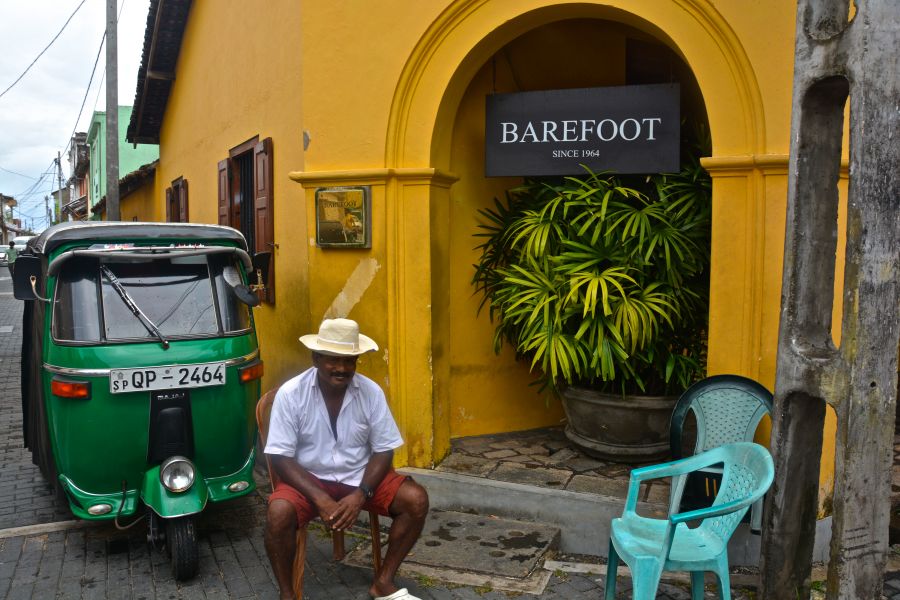 Shopping in Galle Fort Sri Lanka
In the quiet lanes around Galle Fort, you'll find souvenir shops displaying antiques, paintings, artifacts and much more. There are also shops that sell gemstones, organic clothing, laces, silver jewellery and footwear. Make sure to check out these places:
Barefoot
Stick No Bills Ceylon
Natural Silk Factory
Laksana
Orchid House
Embark (it is a cute little charity shop that raises funds for street dogs in Sri Lanka)
Also Read: Kalkudah & Passekudah Beach in Sri Lanka
Galle is definitely a colonial escapade in the very beautiful Sri Lanka. Whether you stay a couple of days or make a visit for a few hours, the remnants of this heritage town will be imprinted in your mind forever.
Found this blog useful? Like, comment and share!
Image Source: Google