If you've been thinking of journeying to the enchanting land of Sri Lanka, get ready to soak in the goodness and warmth the island has to offer. Whether you plan to visit the South-Western Province or Northern Province of the country, one thing is for sure that you will have to halt at Colombo at the beginning and end of your holiday.
Most travelers often give Colombo amiss in their itinerary as they find very little to do there. Well, this is a misconception!
Colombo is the commercial capital of Sri Lanka and the largest city by population (5.6 million). Initially, the city was known as 'Kolon Thota' meaning 'port'. Under the colonial rule, it came to be known as Colombo.
Situated on the western coast, Colombo is the most beautiful city in the Pearl of the Indian Ocean. It is a potpourri of races, religions, cultures and rich colonial heritage.
From the warm hospitality to the ever-welcoming people, enchanting temples and charming weather, this city will truly engulf you. Being a large cosmopolitan city, it has changed immensely in the last couple of years.
Also Read: 8 Best Restaurants in Colombo Serving Sri Lankan Food
Back in the 5th century, Colombo actually served as a seaport town. It was often seen as the perfect location for trade between Asia and Europe. Ever since then, it has had Arab, Portuguese, and Dutch settlers calling the island their home.
For long, Colombo was under-developed. However today, the city is experiencing a boom of towering skyscrapers, new roads and infrastructure, several posh hotels, shopping complexes, lush gardens, fine dining options, mansions, expensive designer brands, and rocking nightlife.
The rapidly changing skyline of Colombo is an eclectic mix of old and new. It's simply amazing to see colonial buildings and ruins from the time when it was the capital of the British Ceylon on one side and modern life and swanky architecture on the other.
If you are looking for a perfect holiday in an oasis of calm amidst the madness, Colombo has to be on your bucket list. If you're wondering what you should do, where you should stay, we have all your questions answered.
Warning: You'll be tempted to book a ticket to Colombo after reading this.
Watch this really nice video about Colombo City
Getting There
Colombo is a busy and vibrant city divided into 13 districts, with Colombo 1 or Fort Area being the center of the city. There are numerous air carriers from India and other parts of Southeast Asia, Europe, Australia, the Middle East and the United States flying every day.
Bandaranaike International Airport (BIA) is the only international airport in Sri Lanka and is located in Katunayake, about an hour's drive away from Colombo.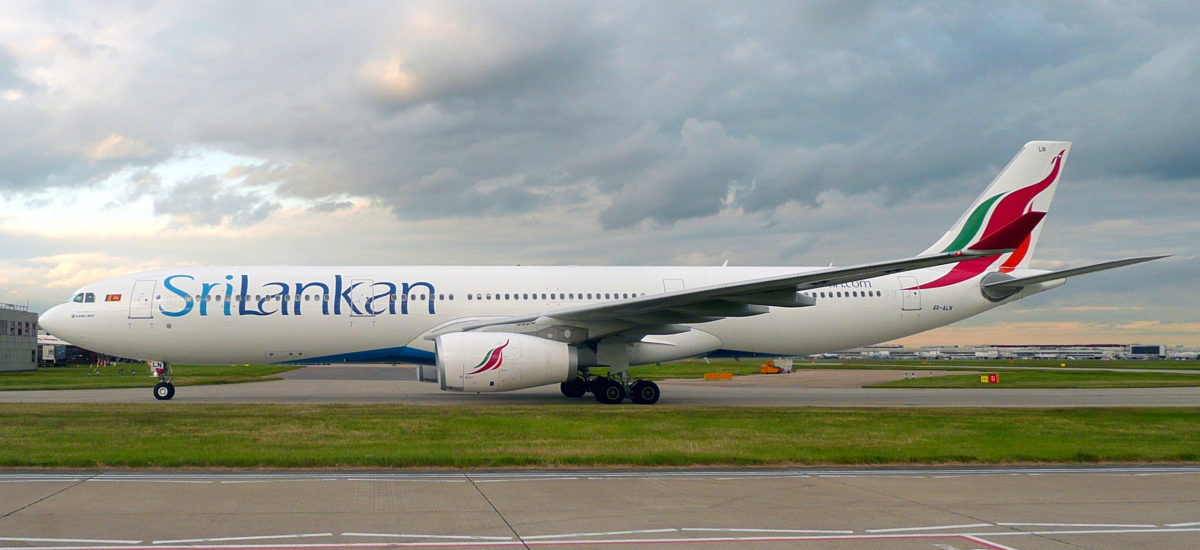 SriLankan Airlines is the flag carrier of Sri Lanka and has its operations around the world. If you want to visit Colombo, it is the ideal airline choice. Depending on where you are coming from, the flight ticket fare will vary.
Once you get to Colombo, you can use rail and road to visit other parts of the island (Hikkaduwa, Mirrisa, Galle, Matara, Nuwara Eliya, etc.).
Visa
Securing a travel permit or visa is extremely simple when visiting Sri Lanka. Travelers can apply for a tourist visa to enter Sri Lanka for sightseeing, excursions or to visit relatives for a short period of time.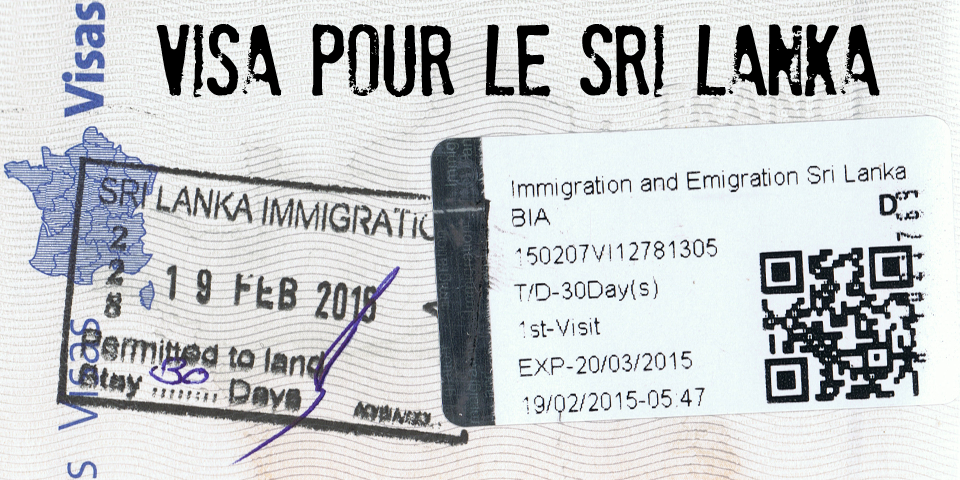 The Electronic Travel Authorisation (ETA) can be secured on the website. The visa fee is $30 for most countries and for SAARC countries it is $15. If you are coming from Maldives or Singapore, it is free of cost. The Visa application process is quite simple and can be done quickly unlike other countries where securing a visa or permit is fairly difficult.
You can also obtain a visa on arrival at BIA for $5 but having an ETA visa means a quicker exit from the immigration process.
Learn more about Sri Lankan visa services.
Best time to visit
Colombo is a year-round destination and can be visited at any time of the year. It seriously has those 'big cities' feels. From January to April, Colombo is mostly sunny. Most tourists are seen flocking to the city during this time.
The month of May marks the onset of the monsoon. June to September is the wettest months. This is also off season in Sri Lanka. If you do plan to visit during this time, you will get good deals on hotels and flights.

During November and December, the number of tourists visiting increases as the weather begins to get hot and humid. We would suggest this as the best time to visit as the weather in the neighboring beach towns will be great too. It's the perfect time to soak in the sun and indulge in water sports.
Also Read: 5 Coffee Shops in Colombo that Make a Mean Cup of Coffee
Religion/Language/Currency
Colombo is the most ethnically mixed place in Sri Lanka. You will predominantly find people practising Buddhism, Christianity, Hinduism, and Islam.
As far as languages are concerned, Sinhala and Tamil are the two official languages of Colombo. 70 per cent of Sri Lanka's population speaks Sinhala. As a tourist, you can easily get your way around in the city if you know English. All the public transport drivers and managers in upmarket hotels and restaurants speak English.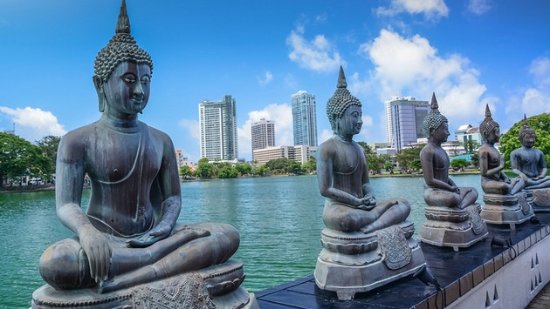 Despite the Muslim community being a minority in Colombo, there are a handful of people that speak Urdu too.
The Sri Lankan Rupee (LKR) is a floating currency, which means the exchange rate is determined by market forces. The currencies accepted throughout the island include Sri Lankan Rupee (LKR) and U.S Dollar.
Where to Check-in?
Being a developed city, Colombo offers abode options for every kind of traveler. Whether you are traveling with family, your spouse or solo, you'll find numerous hotels, resorts, guest houses, Air B&BS and hostels to check-in. The kind of accommodation you choose solely depends on what you want to do in Colombo.
If waking up to scenic views, blue waters and sunrise is on your list, you'll have to choose to stay in property around Galle Face Green. It is 12 acres ocean-side urban park which stretches for 500m along the coast, in the heart of Colombo.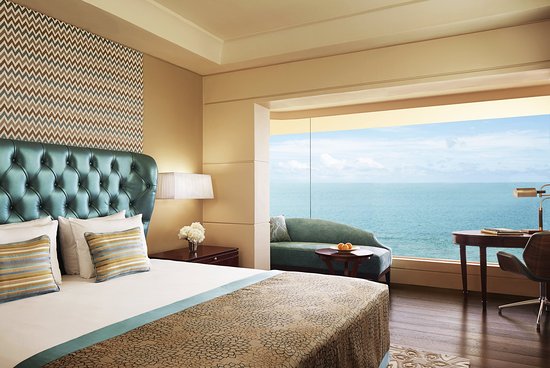 We would suggest Galle Face Hotel, Hilton Colombo, Taj Samudra, The Kingsbury and Cinnamon Grand Colombo. These are few luxury hotels in Colombo that offer a comfortable stay, good food, and views that are second-to-none. If you want to experience the beauty of the city at its best, you will have to shell out a little. A night's stay for two at each of these hotels will be $143, $122, $165, $155 and $160 respectively.
If you are traveling to Colombo on a budget and want to check-in at a hotel that offers a comfortable stay inclusive of a good breakfast spread, we would recommend Fairview Hotel, Fairway, Hotel Galadari, and Best Western Elyon. A night's stay for two at any of these hotels should cost anywhere between $50 and $80.
Airport and city transfers are an important part of a holiday. While you'll easily find tuk-tuks and taxis in Colombo, we would recommend booking your transfers on http://taxigo.lk/estimate.htm. An airport transfer from BIA to the center of the city costs $12. Besides this, Uber and Pick Me are leading cab-aggregators that operate here.
Things to do/Places to Visit
Talking about the tourist attractions in Colombo, there's so much to see and do. Whether you want to gaze at ancient monuments or watch the best sunset of your life, Colombo will definitely spoil you with choice. Here are the top places to visit in Colombo:
Gangaramaya Temple: If ancient art and architecture fascinates you, you have to visit this enchanting temple. You'll find several Buddha statues in stone, white plastic, and gold. The 120-year-old temple is located across two sites. The floating temple displays beautiful Buddhist statues while the larger one offers a vast prayer and meditation sanctuary and an intriguing museum. The temple levies no entrance fee.
National Museum: The National Museum was built in 1876 and founded by the British Governor of Sri Lanka at that time. Inside the museum, you'll find statues and exhibits telling the story of ancient Sri Lanka. You'll also find carvings, swords, guns, and masks that belong to British Ceylon. The museum is surrounded by a lush, green park.
Visit a Casino: Colombo is a paradise for gamblers. The four best casinos in Colombo are Bally's, Bellagio, MGM Colombo, and Marina Colombo. Since Bally's is located right in the heart of the city, it is extremely popular with tourists. All the casinos are open 24/7 every day of the week. You can start playing with just $1 at joints like Bally's. That's not all. You get to taste some lip-smacking dishes from around the world while you try your luck.
Shopping: Shopping in Colombo is always fun. You'll find swanky shopping malls and complexes filled with designer clothing, shoes and handbags, home furnishing, handicrafts and more. The best places to shop include Odel, Cottons, Arcade Independence Square, Colombo City Centre and Paradise Road. If you are looking to buy handicrafts and souvenirs for friends and family, we would recommend visiting Laksala. Designer Barbara Sansoni's store Barefoot is also extremely popular with tourists. From bright hand-loomed textiles to attractive home furnishings, you'll find it all. They also have a little eatery in the same villa where their store is located.
Galle Face Green: Galle Face Green is a bustling, oceanside park located in the heart of the city. It is surrounded by landmark buildings such as the former parliament, the iconic Galle Face Hotel and the skyline of new high-rises. You'll find people flying kites while they wait for the perfect sunset. At the same time, you will find street food vendors setting up their food stalls.
Old Dutch Hospital: As the name suggests this is the site of a Dutch Era hospital said to have existed since 1681. It is not a hospital but instead a building that houses the city's renowned watering holes and restaurants. One of the world's top 50 restaurants – Ministry of Crab is also located here.
Pettah: There's nothing fancy about Pettah, however, it is the heartbeat of the city. It is a chaotic hub where locals head to find bargains for spices, fabrics, and electronics. You'll also find the best samosa and Kottu (Sri Lankan street food) in Pettah Market.
Wine & Dine
The wining and dining scene in Colombo is something you will thoroughly enjoy. It also has a buzzing nightlife with several chilled-out bars, pubs, and casinos. Whether you want to grab a beer with a friend, enjoy a lavish sit-down dinner with family or grab some Kottu from the street vendors, brace yourself because Colombo is definitely a foodie's paradise.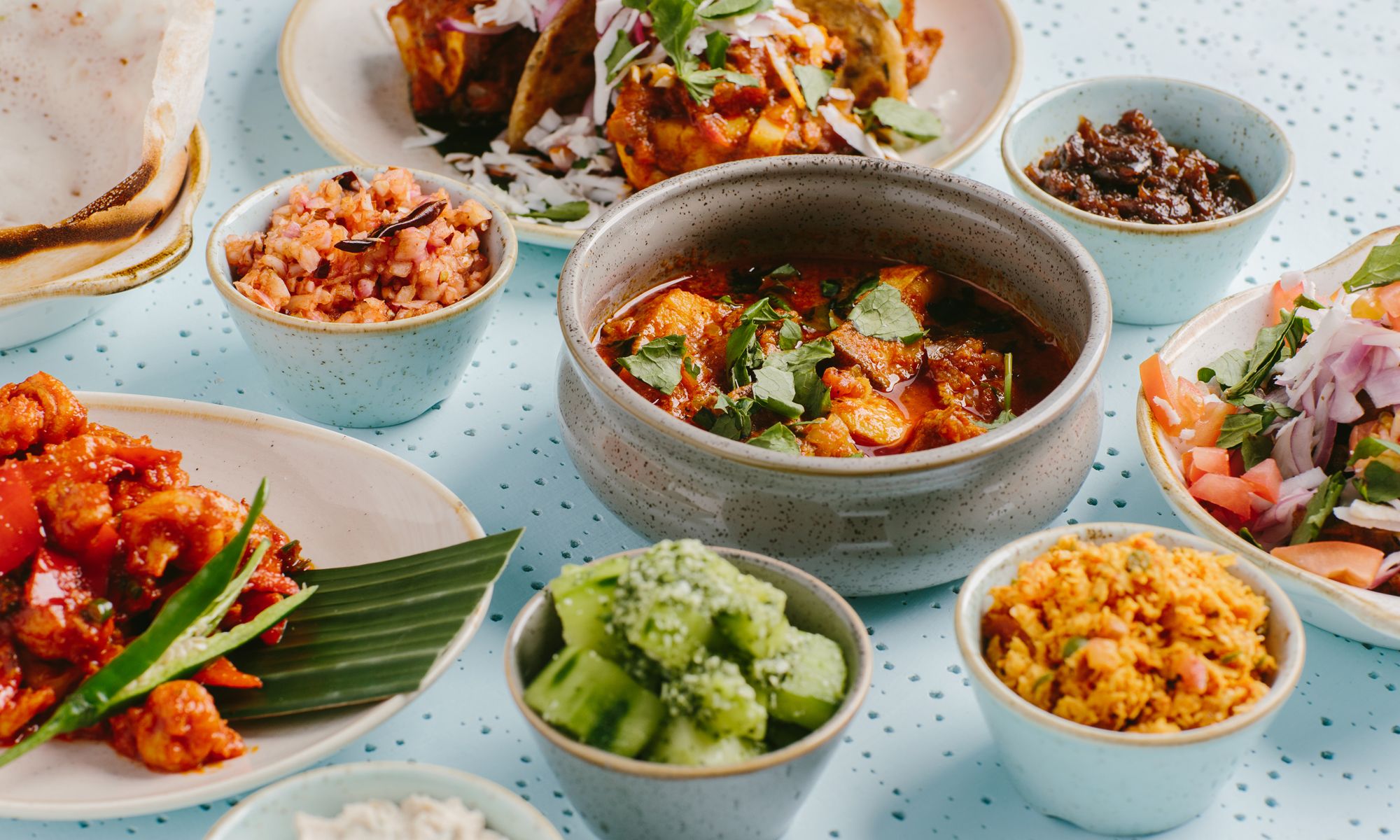 Besides the local Sri Lankan cuisine, there are restaurants that serve international cuisines as well including Italian, Thai, Asian, Indian and Continental. Also, if you are a vegetarian visiting Sri Lanka, do not worry because of every restaurant dishes out meatless options as well.
Read this if you are looking to eat lip-smacking Sri Lankan food in Colombo. From Kaema Sutra and Curry Leaf to Upali's and Pilawoos, this list has you fully covered.
Off late, there is also plenty of coffee shops springing up in the city. We've already talked about the 5 best coffee shops in Colombo.
Colombo also offers the best street food in Sri Lanka.
Apart from Sri Lankan food, if you want to indulge in any other fare, we would recommend the following:
Italian: The Gallery Café, The Bayleaf, IL Ponte, Park Street Trattoria and Giovanni's.
Asian: Noodles, Nara Thai, Spice Coast, and Thai Cuisine Boulevard
Indian: Indian Summer Restaurant, Maharaja Palace, The Saffron Lounge, Shanmugas and North Indian by Mango Tree.
To grab a beer or enjoy a glass of wine with a live band in the background, check out:
ON 14 Roof Top Bar
Floor by O
Margarita Blue
The Manchester
Cloud Red at Cinnamon Hotel
Silk
W Lounge
Radiating a colonial exuberance and a contemporary aura, there are several reasons why Colombo should be your next travel escapade.
Found this blog useful? Like, comment and share!
Image Source: Google