Kalpitiya is the North Western Province of Sri Lanka with a sum of 14 islands. Kalpitiya is known for its beachfront glory. It's the promising future of Sri Lanka tourism. Kalpitiya beach is the principal attraction of this place. It is famous for various water sports and whale watching. Kalpitiya beach is a must go place, if you are planning to visit this beauty, don't think twice. Just go along with your gut.
What makes Kalpitiya unique is its Spinner dolphins and sperm whales which is a rare species. It is a marine sanctuary that keeps all the aquatic life active there. The fishing community is what keeps Kalpitiya moving. The tropical climate of this island makes them perfect for sunbathing. Even though they are more enough to attract people, Kalpitiya is still a hidden gem.
Get to know more about Kalpitiya's elegance:
THINGS TO DO IN KALPITIYA BEACH
Let's go through the activities that make you feel Kalpitiya. This guide will help you to get the most from this beach. Travelling is all about exploring. Explore Kalpitiya beach in her own style.
1. Dolphin and Whale watching

Want to meet the biggest animal on earth while you enjoy your vacation? Come to Kalpitiya beach, where during December-April months, whales decide to show themselves up frequently to the visitors. Kalpitiya is home for a rare species of the sperm whale that excites the tourists in their every visit.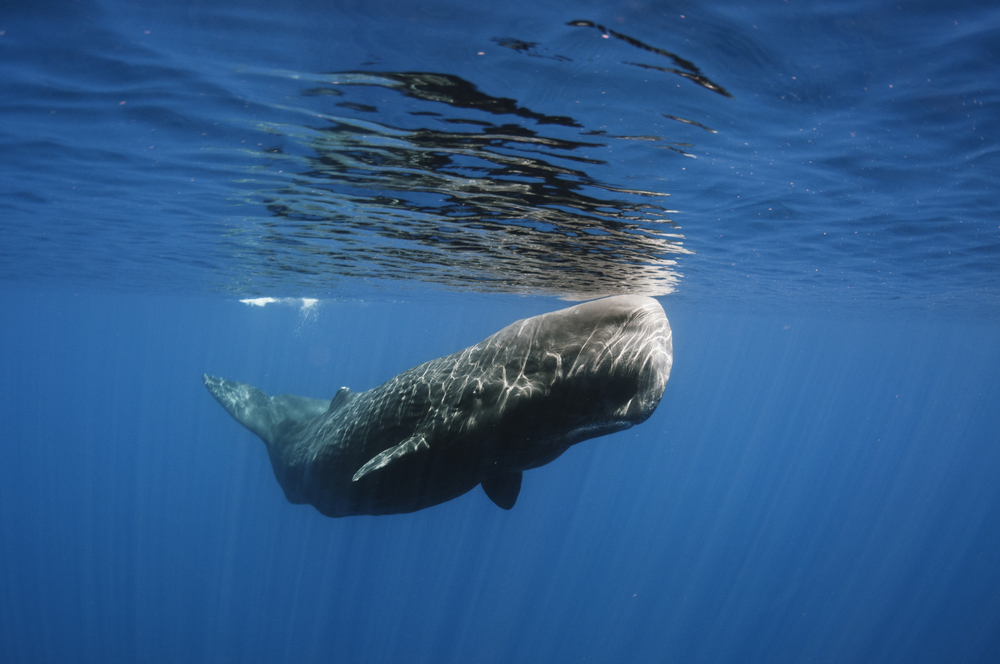 Dolphins are the next interest of this beautiful place. There is a likely chance to find a school of them swimming next to your boat. It will be the most incredible experience of your life. Forget yourself in the beauty of these elegant creatures and find your heart swim along with them.
Also Read: Kick back in style at Kalkudah & Passekudah Beach in Sri Lanka
2. Lagoon Trips

There is no better way to get a complete view of Kalpitiya beach than these lagoon trips. It is beyond relaxing and rejuvenating. You come to know that feeling all the elegance of this place is flowing through you. Here you can find the boat rides, and canoe rides splendidly. You find this the best way to explore the beach.
3. Jeep rides

The jeep rides here are one of the exciting stuff to do. This ride gives you the best view of the sunset here in Kalpitiya beach. During the evening they take you through the beach dunes and the most of its evening that makes you never forget this place.
4. Snorkeling

During the period of November-May, Kalpitiya will be welcoming all her underwater enthusiasts from around the world. This beach is a great place for scuba diving and snorkeling. Bar reef is where you have to head for scuba diving. It takes only an hour to reach the reef from Kalpitiya lagoon.
This reef is rich in marine life including various creatures like reef sharks, turtles, and Manta rays. The reason why to choose months from November to May is why because it is safer during that period since the monsoon will not be relevant at that time.
5. Kite surfing

Kite surfing is another attraction of Kalpitiya beach. Availability of multiple surfing schools favors beginners as well as advanced kite surfers. They offer kite surfing throughout the year. However, it is best to experience it during the months of May till December. It is also possible to try surfing according to your expertise. In that way you will be able to enjoy it with absolute bliss.
Also Read: Galle, Sri Lanka: A Walk down the Colonial Old Days
6. Alankuda Beach

Alankuda is also one of the best-known beaches in Kalpitiya. It is closely situated next to Kalpitiya beach. The boat ride here is astonishing. The ride takes you to dolphin pods which will be an unforgettable experience. This place is a paradise for bird watchers. Even excursions are organized for spotting the abundant species of birds that have Alankuda as home. This is going to be a remarkable adventure.
BEST TIME TO VISIT KALPITIYA BEACH

October to May are the preferable months to visit Kalpitiya Beach. It is the best period for various sports like snorkeling, kayaking, canoeing, windsurfing and more. It is great to visit the beach during the months of December to April for whale and dolphin watching.
HOW TO REACH KALPITIYA BEACH
Kalpitiya is only 3 hours far from the capital, Colombo. The best and frequent way of transport is buses. Buses are available as both air-conditioned and regular which makes you reach the place comfortably. There are frequent buses from Colombo to Puttalam. Board a bus to Puttalam. It takes about 4 hours of travel. Then from Puttalam to can board another bus to Kalpitiya. Kalpitiya is only 23 km away from Puttalam.
Also Read: Nuwara Eliya: The 'Little England' of Sri Lanka
WHERE TO STAY IN KALPITIYA

To make your vacation more comfortable, Kalpitiya offers the best hospitality. Below are the two of the top resorts of this beach area that may come in help during your visit:
1. Palagama Beach Resort

Palagama is one of the unique resorts in Kalpitiya which offers a collection of 16 private cabanas for the visitors. It is specially designed in a way that makes you feel close to nature. The atmosphere here is the most peaceful backed up by the scenic beauty and the waterfront glory. Palagama makes sure you are enjoying your vacation to the most.
2. Dolphin Beach Resort

Dolphin resort is one of the luxurious resorts in Kalpitiya. With air-conditioned tent styled pavilions and peaceful sound from the water, the hospitality here is at its best. The tents are spacious enough for you to make yourself comfy. Each tent comes with a balcony providing the best and prominent view of the beach which is packed with palm trees and coconut trees. The unique furnishings and king size bed of this stay make your time in Kalpitiya an incredible experience.
Kalpitiya is 150 kilometers from north Colombo. It's been the favorite spot for water spot enthusiasts and nature lovers for years now. Other attractions of Kalpitiya is Wilpattu National Park, which is only 60 kilometers from Kalpitiya where if you can find the last generation of leopards there. It is the unique land of attraction from all over the Srilanka. The shallow lakes of the park help in maintaining the climate of the park. It is home for deers, jackals, sloth bear and elephants.
Also Read: A Guide to Kalpitiya Scuba Diving
For any further information, please do write to us. We are more than pleasured to help you. If you enjoyed this article please like, comment and share.