Sri Lanka is one of those places which makes your wanderlust kick in immediately as you see a picture of the country. The island is worth the dream. Sri Lanka is a paradise for all travel lovers. Nature, beaches, culture, vibrant cuisines all marks the beauty of Sri Lanka as invincible.
A 'gem' on the map, Sri Lanka is the perfect getaway that you always wanted. This is the place where all your travel goals come true. From beaches to tourists spot Sri Lanka has it all.
Filled with the myths and stories from Ramayana, the Indian Epic, Sri Lanka Hold her head proudly. This place is one of the best vacation spots which offers you all the happiness you searched forever.
Ranked the third most religious country in the world, Sri Lanka has a history in Hindu mythology. The mythology states that there was a bridge that acted as a connection between India and Sri Lanka.
Also Read: What to Eat in Sri Lanka? 10 Must Try Dishes!
It is believed that the bridge existed up to the 15th century. Ramayana states that Ravana took possession of this island by dethroning his stepbrother and the god of wealth, Kubera.
Sri Lanka is diverse when it comes to its ethnicities and linguistics. The country also belongs to people from different backgrounds. These people are either Buddhists, Hindus, Christians, or Muslims.
People here predominately follows Buddhism, followed by Hinduism and Islam and then Christianity. Sri Lanka is home for various ethnicities. They speak different languages too.
Sinhalese and Tamil are the two most common and official languages. Apart from these two, there are also communities who speak Dutch, Portuguese Creole, Creole Malay and of course English.
Now as you are educated with all basics about Sri Lanka, let's get to the fun part which makes Sri Lanka this beautiful and joyous land:
Things to do in Sri Lanka
1. Wild Life Safari

Even though Sri Lanka appears to be the smallest spot in the map, it has one of the most incredible biodiversity. Comprising the Leopards, Elephants, Langurs, and Sambar, Sri Lanka shows she is no lesser than the others. It is why a vacation to Sri Lanka comes with highly recommended Wildlife safari.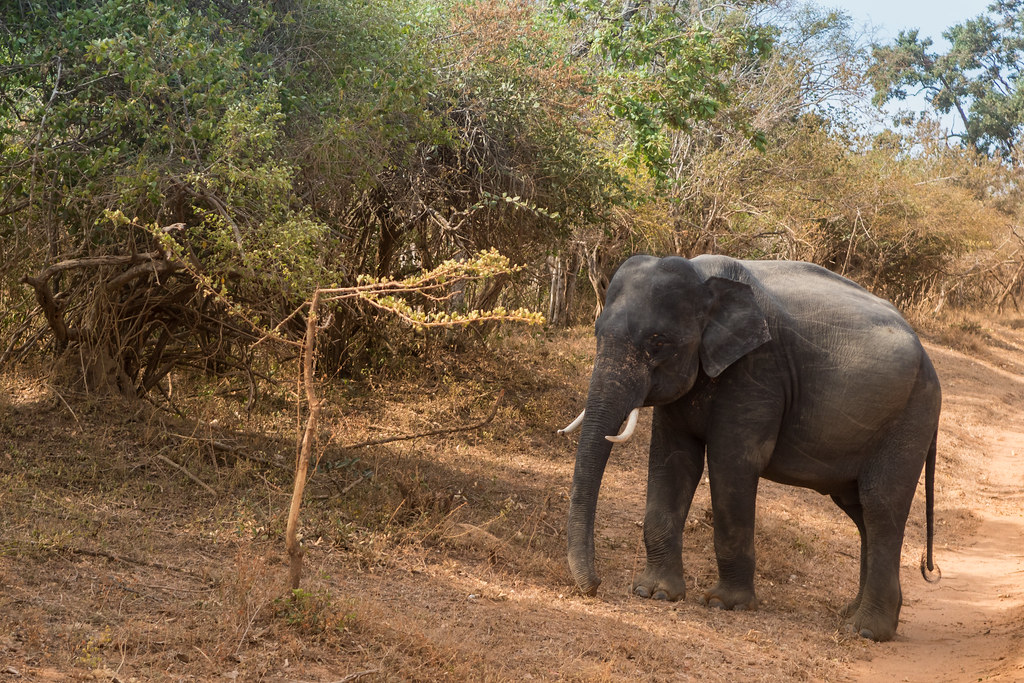 Sri Lanka is home for many famous National Parks including Yala National Park and Minneriya National Park. Sri Lanka Tourism highly relies on these safaris. Try making your trip more enjoyable by taking on one of these safaris which gives you the chills of the jungle.
2. Mountain Biking
Take a mountain biking tour when you are in Mirissa or Unawatuna. This is one of the main attractions of Sri Lanka Tourism. Mountain Biking is known for its thrilling experience that attracts a lot of fun enthusiasts.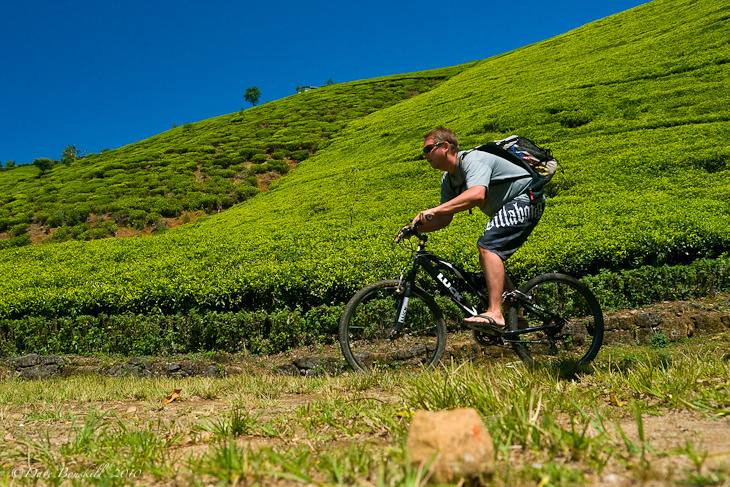 Sri Lanka is gifted with graveled roads, rocky path, and unused tracks that ware meant for biking. A collection of bikes are left for your choice along with a guide, refreshments and biking gears. You will get to know Sri Lanka a lite more closely while you travel along the village, farms and tropical forests.
3. Rock Climbing

There is nothing to compare the fun you get from rock climbing. Defeating the mighty rock makes you feel fantastic. While you are in Sri Lanka, pay a visit to Bambarakanda, where you find the highest waterfalls. Bambarakanda provides you with two choices for climbing rocks.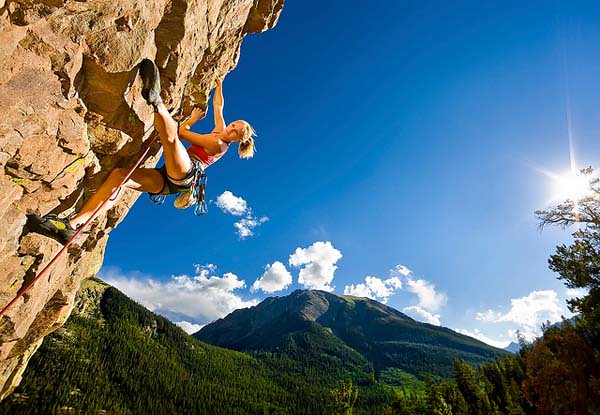 Paths for beginners and advanced climbers.The challenging mountaineering is something you should try at least once in your lifetime. Bambarakanda has one of the richest biodiversities with grasslands, vegetation, and forests, making it the perfect spot for nature lovers.
Places to Visit in Sri Lanka

Here are three of the must-visit places in Sri Lanka. These places play an essential role in contributing to Sri Lanka Tourism:
1. Polonnaruwa
Polonnaruwa is a great place you should never miss out. It is an ancient city well preserved and full of archaeological significance. The tombs, temples, stupas, and statues are all of about hundreds of years old. Sri Lanka proudly shows her culture and history through these ancient temples and monuments.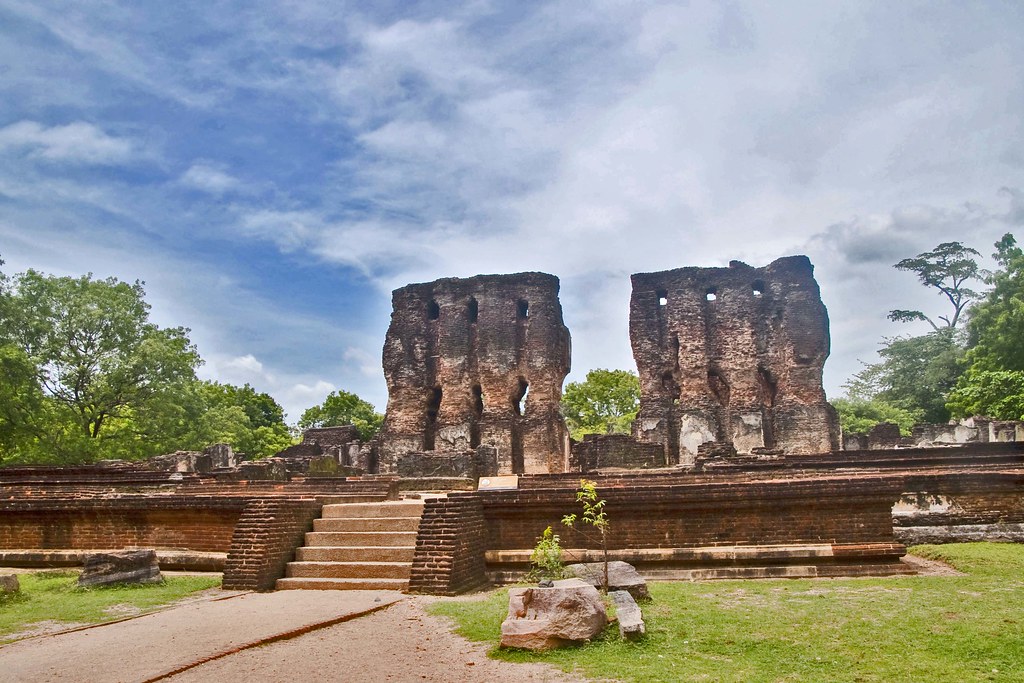 In that case, Polonnaruwa is the treasure island of Sri Lanka and therefore to Sri Lanka Tourism.This place is perfect for those who are genuinely interested in tradition, culture, and history. Polonnaruwa gives a sneak peek to Sri Lanka history. Paying a visit is quite a way to spend your day.
2. Sigiriya Rock Fortress
Sigiriya Rock Fortress is one of the most remarkable sights in Sri Lanka. Offering you a magnificent top view, this fortress is one of the ancient remains that comes with beautiful water gardens and frescoes.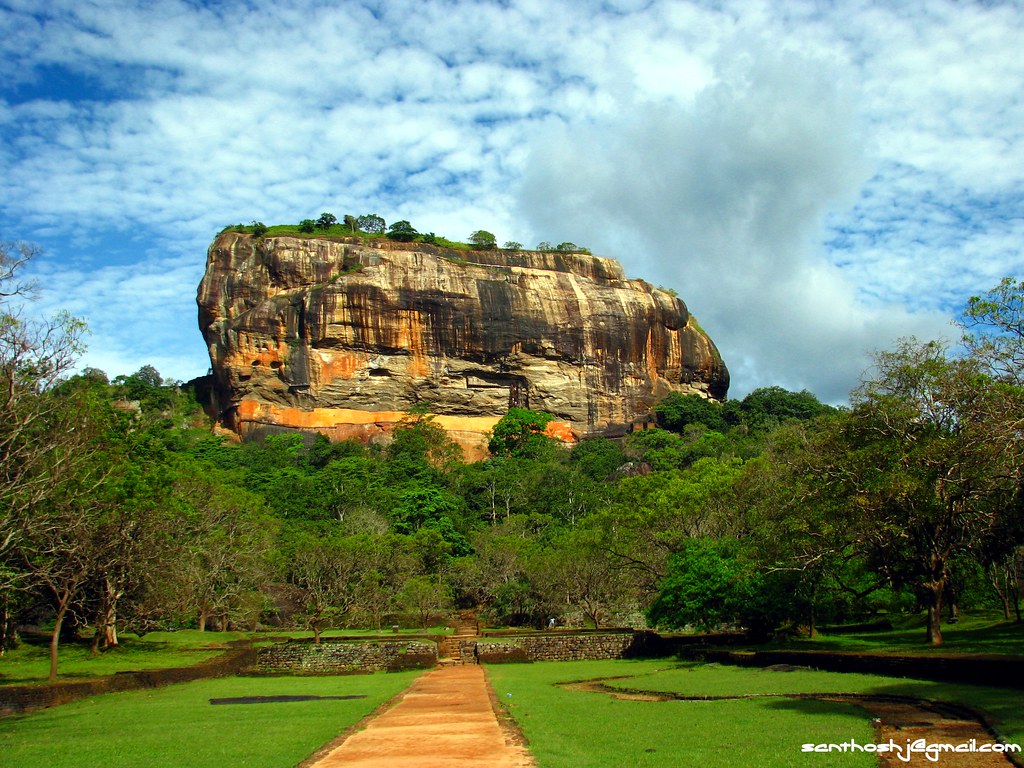 This spot is also one of the world heritage sites. Made entirely of rocks this place lies in the middle of extraordinary greenery. The place holds mesmerizing scenic beauty that you find losing yourself. You may face a bit difficult to reach this place, pushing yourself to this spot will prove to be worth it.
3. Jaffna
Known as the city of temples, Jaffna is one of those places in Sri Lanka you must visit. Jaffna has it all; whether it be traditional significance or cultural and historical significance, this place stands among the top tourist places. There are a lot of temples here where you can find a peaceful ambiance meeting your aesthetic self. One among the famous of these temples is Nallur Kovil. Nagadeepa Vihara Purana Temple is another favorite spot here.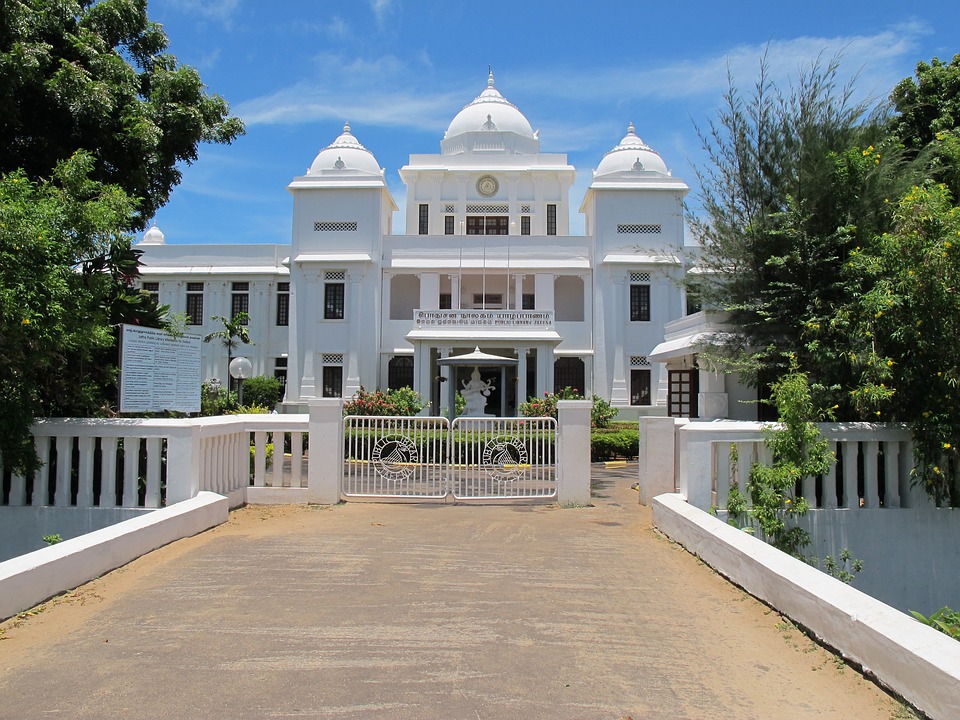 Apart from the temples, what attracts all the attention is the Jaffna fort. Jaffna Fort is one of the monuments with such historical value. There are no words that can describe the beauty of this place. Some things are meant to be enjoyed only by seeing it with your own eyes.
How to Reach
The easiest way to reaching Sri Lanka is by air. It is the most convenient way of transport. Sri Lanka's busiest airport is Bandaranaike International Airport which is located in Colombo, the commercial capital city. Flights from all over the world land on Sri Lanka, like from India, Europe, Middle East, Asia, Australia.
You can quickly board a flight from India to Sri Lanka and can reach the island on the same day itself. Since Sri Lanka is a country/island separated away from India if you plan to travel by road or train, it is not accessible, and sea transport (from India) is also not that convenient.
Also Read: Sri Lanka Travel-An experience like none
Sri Lanka was first colonized by in 1505 by the Portuguese, then by the Dutch in 1658 and then later by the British in 1948. It was in 1948; the country finally acquired its complete independence.
Since the island has a unique shape and positioned south to the country India, Sri Lanka is also known as the 'Teardrop of India.' The country is the fourth of the world's largest tea producers.
The main three varieties are Ceylon Green, Ceylon White Tea, and Ceylon Black. One of the interesting facts is that the country was once called Ceylon by the Portuguese, which was later known named as Sri Lanka in 1972 when it became a republic.
Learn more about Sri Lanka Tourism here in the given link below. The link will redirect you to the official website: