Bentota beach is named after a river. The beach is located in a place where this river joins to the ocean. Bentota beach is one of Sri Lanka's beautiful beaches. It is so lovely that this is a lover's paradise. Lovers from all over the world choose Bentota as their favorite spot for a vacation. Bentota is also an excellent option for hiking. The best time period to visit Bentota is the months from November to April. During this time, the ocean seems to be calm and relaxing.
Nightlife here is extraordinary. There is no other place in Sri Lanka than Bentota when it comes to night clubs and fun. The finest rated hotels and resorts here are built to make your vacation the most enjoyable. Bentota is quite a resort town. This place has it all. During the day, the beach is blissful and glorious. When the sun goes down, the city turns into a jubilant and lively site.
Place to Visit in Bentota
1. Brief Garden

Brief Garden is one of the places you should never miss out during your Sri Lanka visit. It is only 8 km away from Bentota. This place provides you the peace of mind like never before. The garden is built following a Japanese style which gives the design with a colonial touch. Bevis Bawa, a well-known architect, gave this garden the charm it has. Bawa made his garden his home for a long time. You will get to know more about him and his work once you visit this place.
2. Cinnamon Island

Cinnamon Island is one of the fascinating tourist spots in Bentota. It is an island with years of old cinnamon plantation. This plantation is quite famous for its productivity and the fact that this place is taken care of and managed by a single family for generations. During your visit, you will get to know everything about cinnamon from the very first stage of cinnamon planting to the processing and usage of this spice. It is quite interesting to visit and know about this place.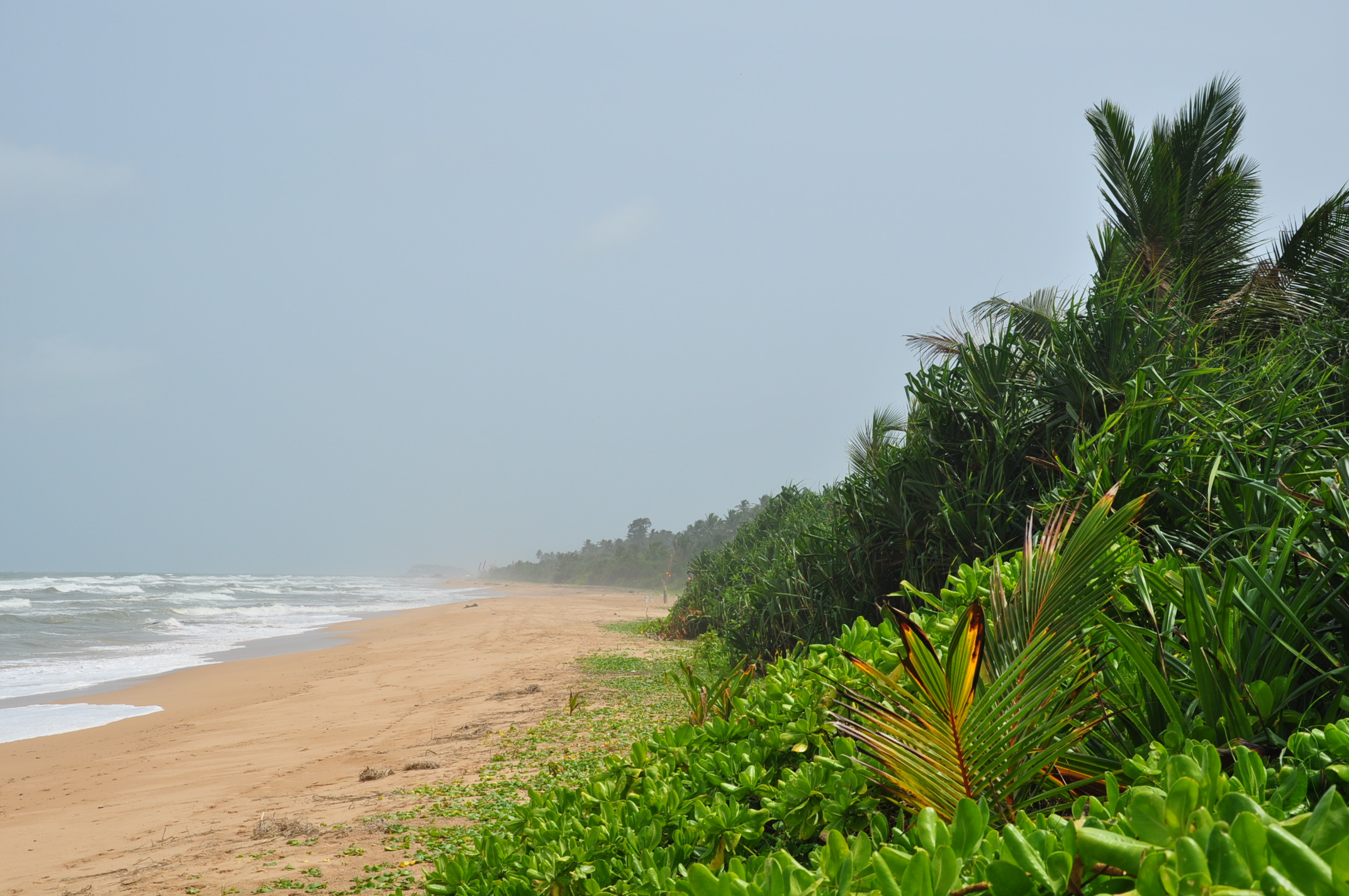 3. Galapata Vihara

Galapata Vihara should be one of the first places you visit when you reach Bentota. There is no another monument that can catch your interest in the pace as this place does. A great place for people interested in history and its significance. This temple was built in the 12th century and is one of the places in Sri Lanka with ancient significance. One of the two principal attractions of this temple is the 30-meter high statue of Buddha with fascinating artworks around it. The second attraction will be the underground maze of a tunnel that amazingly connected with other nearby temples. Never miss a chance to visit this wonderfully intriguing place.
Also Read: Arugam Beach in Sri Lanka
4. Ambalangoda

Ambalangoda is this amazing little town which is almost 24 km away from Bentota. This is the place you should never miss. This town is famous for its devil dancers. The activity where the entertainers perform wearing devil masks. You can also join the fun by wearing these masks which are available in the nearby shops. It will leave you in full spirited mode once you join the crowd.
5. Moragalla

Apart from Bentota beach, Moragalla is the beach you may want to visit. This beach is perfect for those who love to enjoy the calmness of the beach. Since Moragalla is yet to be discovered by many, the beach is always left uncrowded. The clear water and the overall ambiance of this beach, makes you feel never wanting to leave this place. The place offers many water sports activities that engage you during the visit. You can find activities like snorkeling, windsurfing, diving and more. The mangrove trees found near this beach is of surprising twenty different varieties. The boat trips conducted here is also a blissful experience.
6. Bentota Turtle Hatchery

This is the place ideal for nature lovers. It will be a fun and exciting experience in visiting this place. What makes this hatchery special is that you can find almost five endangered species of turtles here. Get to know about those incredible aquatic creatures by paying a visit when you reach Bentota.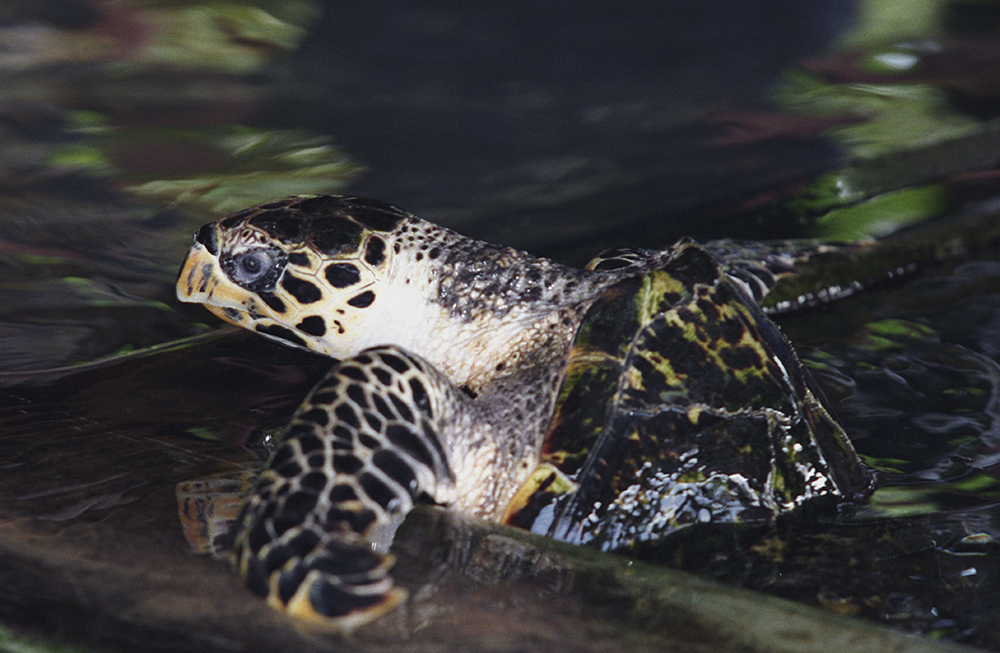 7. Galle Dutch Fort

Galle Dutch Fort is the place you need to visit once reach the land of Bentota. This place carries its fair share of Sri Lankan culture with it. The fort is situated 50 km from the south of Bentota. It proudly lies across eight seven acres of land with a great collection of museums and archaic churches. Your Bentota vacation will not be complete if you miss out Galle Dutch Fort. Various literary and art fests are conducted in this fort. Make sure you visit here during the time of one such occasion making your trip more enthralling.
Also Read: The Ancient City of Polonnaruwa, Sri Lanka
8. Madu Ganga River Safari

Madu Ganga river safari is the enchanting experience Bentota can ever offer. The thrilling moments of exploring wildlife will leave your mind blown. With over a hundred and eleven species of birds here, you can never be going to stop clicking pictures during the safari. This place is also a known place among ecologists and biologists. The availability of the "Captain's" houseboat is a blessing. They offer this incredible boat rides along the river which is the most interesting activity while local guides assist you.
9. Diyakawa Water Sports Centre

This is the right place for all those adrenalin junkies coming to Bentota. Here they shower you with all types of water sports you can ever imagine of. The Jet Ski here is quite impressive. The friendly service, the level of safety and the affordability of this place are what make this place famous. With all those high-class equipment and fully trained staffs, Diyakawa guarantees fun and safety.
Places for Experience Night life in Bentota

1. Golden Grill

With almost a decade of expertise in hospitality, Golden Grill is one of the best choices of the resort in Bentota. Their passion for this field has been appreciated through numerous awards which helped them gain an immense reputation. The popularity of this hotel shows how adored their services are. The food here is unbeatable. Mouth-watering recipes of seafood are their specialty. A romantic dinner at this place is an excellent choice for a memorable date. Golden Grill is located in Bentota Bridge, near National Holiday Resort. They offer their hospitality from 11 am to 10 at night.
2. Sea View Restaurant
Sea View is the place where you come if you are both foodie and a night owl. Located by Vivanta by Taj, this restaurant earned its place in the market through their unique delicacies. Here you can find food varieties from Indian, Continental and fusion food where you satisfy your desire for delicious food. Some of the must-try dishes of Sea View are 'Blue swimmer crab', 'Lobster cappuccino flambéed', 'Sri Lankan red rice risotto', and 'Lamb with leeks'. They offer their hospitality right after the sunset by 7 to 11 in the midnight.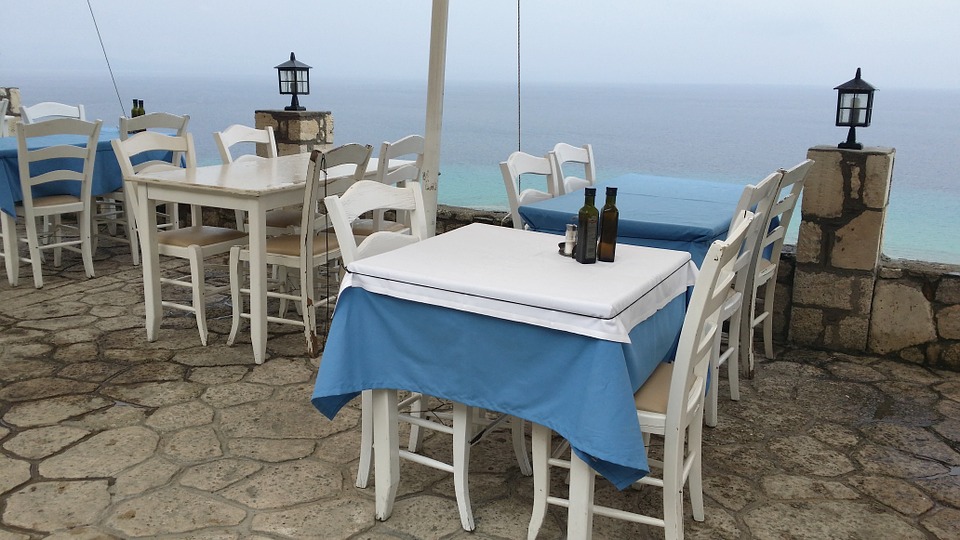 3. Ceysands
Food, drinks, music- that what makes this place a paradise. Located at Aluthgama, near Mathugama road, Ceysands is where the nightlife can be seen in its full form. This is a floating discotheque along the Bentota River all through the night. Ceysands is what fills the void of nightclubs in Bentota. It is a portion of Centara Ceysands Resort and Spa which is a 4 star rated estate. Immensely adored by both natives and tourists this wonderful place along the shores of the Indian Ocean is what you never miss in Bentota.
4. Sunset Lounge and Bar

All the romantic couples out there, take note of this stellar 4 stars rated hotel in Sri Lanka. There is no need to go anywhere else once you discover this place. It is quiet, super comfy and stuffed with extraordinary dishes. Located in Saman Villas, near Galle road, Aturuwella, Sunset Lounge is open throughout the day. The bar facility here is quite impressive. Along by the side of the swimming pool with dim light ambiance and music played nonstop is the perfect place you were in search of.
Also Read: Explore Colombo, the Capital City of Sri Lanka
5. My Kind Of Place
My Kind of Place is a restaurant that works throughout the day. During the day time, they serve the people enjoying the beach and post-sunset they serve the party animals. The whole place transforms into this upbeat and dazzling nightclub preceding sunset. This is where the youth is enjoyed. The live music played here is what keeps this place alive. To add more spice to the party mood, the food and cocktails served here are exquisite. Located at four Valaiyoothu, make sure you won't miss the chance to feel this place. Coming here will the best vacation experience to give to yourself.