Top 10 Restaurants in Galle Fort that you should try!
Galle is Sri Lanka's not so hidden secret that is worthy of your admiration. Amidst the Dutch-colonial buildings and crumbling mansions on the cobbled streets, you'll see dozens of gorgeous dining venues dotting the town center. While the sun, sand, and sea make Galle look straight out of a postcard, it also boasts of tropically aesthetic backdrops that can charm any photography enthusiast.
Though Galle may seem like a sleepy village, at first sight, it's the buzzing epicenter of the South Coast, Galle Fort, which brims with one-of-a-kind sound, smells, and sights.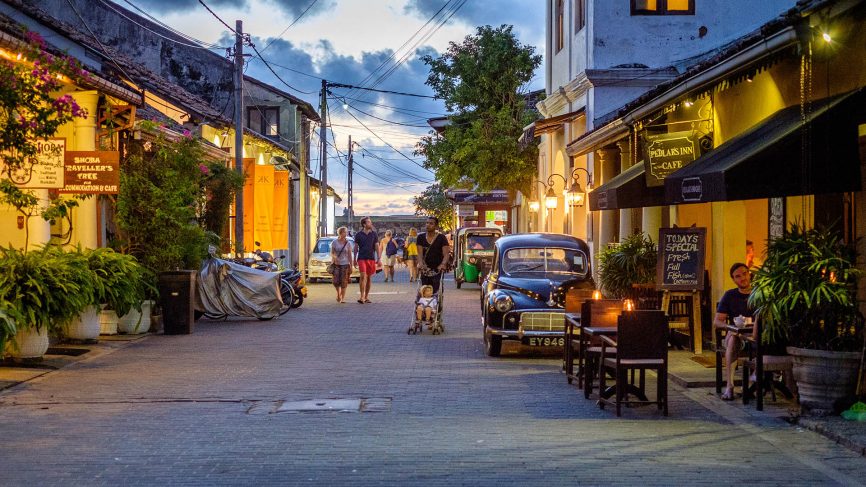 Tucked within the historic ramparts of the Galle Fort are an array of multicultural culinary delights that are worthy of your attention. Featuring some of the best dinings in Sri Lanka, Galle Fort restaurants are a heady mix of local and international cuisine.
While there are many restaurants in Galle serving local flavors of Sri Lankan cuisine,
Another way to satisfy your food-loving soul is by visiting the multicultural eateries that serve Chinese, Italian, Continental, Indian, and Lebanese.
Also Read: 8 Best Restaurants in Colombo Serving Sri Lankan Food
If you're exploring Galle Fort by foot, choosing a place to eat can get a tad stressful because every restaurant features creative menus and lovely ambiences. To make things easier for you, we've discovered the ten best restaurants in Galle that dish out finger-licking good food.
Disclaimer: This blog may make you hungry!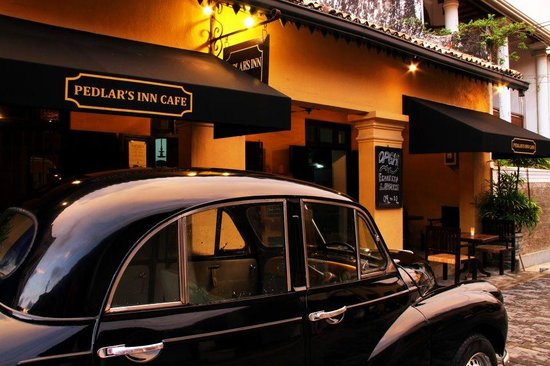 Pedlar's Inn Café: This Irish-pub style interior will intrigue you with its muted lights and comfy seating. The modern dining venue is an old house converted into a coffee shop.
It is also the first café in Galle that's been around since 2004. Serving extensive Variety of western favorites, the food menu is rather extensive. Think pasta, wraps, burgers, pizza, sandwiches, fresh salads, steaks, and rice and curry all in one menu.
Also, they have some sinful desserts that etch a befitting end to your meal. The place is open for breakfast, lunch, and dinner.
While the quality of food served here is top-notch, it is also pocket-friendly. If you're looking for a restaurant in Galle where you can wine and dine, this is not the place as they do not serve alcohol.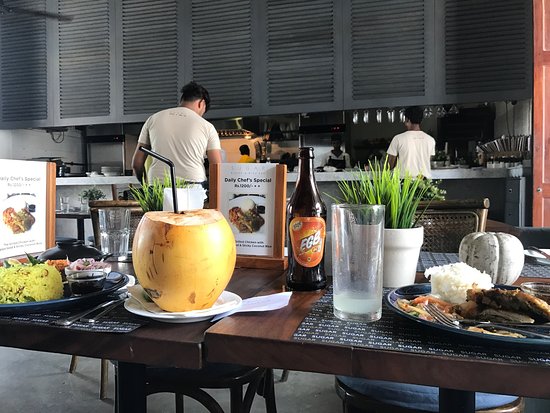 Also Read: 5 Coffee Shops in Colombo that Make a Mean Cup of Coffee
Sugar Bistro & Wine Bar: If you're a wine aficionado, Sugar Bistro and Wine Bar has to be on your list. The small local restaurant chain has a branch in Colombo as well.
The expansive eatery is a beautiful mix of rustic and modern interiors. If you glance at their menu, you'll find a mix of Sri Lankan favorites and western classics. Among the local delicacies, we'd recommend you try the crab kottu, hot butter cuttlefish and Batticaloa prawn curry.
If you're craving for something more western, the classic sugar burger with chicken or beef is also a good idea. For a vegetarian visiting Sugar Bistro, the options are pretty limited. However, the mezze platter is excellent if you want to nibble on some short-eats while sipping on a chilled mug of beer.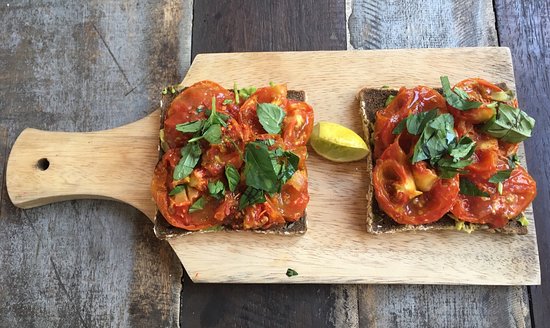 Poonie's Kitchen: If you happen to spend more than a day at Galle Fort, Poonie's Kitchen may just become your favorite lunch spot. Ideal for health freaks, the café cum restaurant is beautifully hidden behind Mimimango Clothing Boutique.
Splashed with blue-coloured walls and greenery all around, this Galle Fort restaurant is loved at first sight. On their menu, you'll find salads, smoothie bowls, soups, fresh juice, sandwiches, and low-calorie desserts.
Most of the food served here is made with fresh, locally sourced Sri Lankan produce. If you're a vegetarian or vegan, Poonie's Kitchen has a whole lot of options.
The natural and relaxed vibe the place exudes is the ideal to spend an afternoon catching up with friends or reading a book in silence.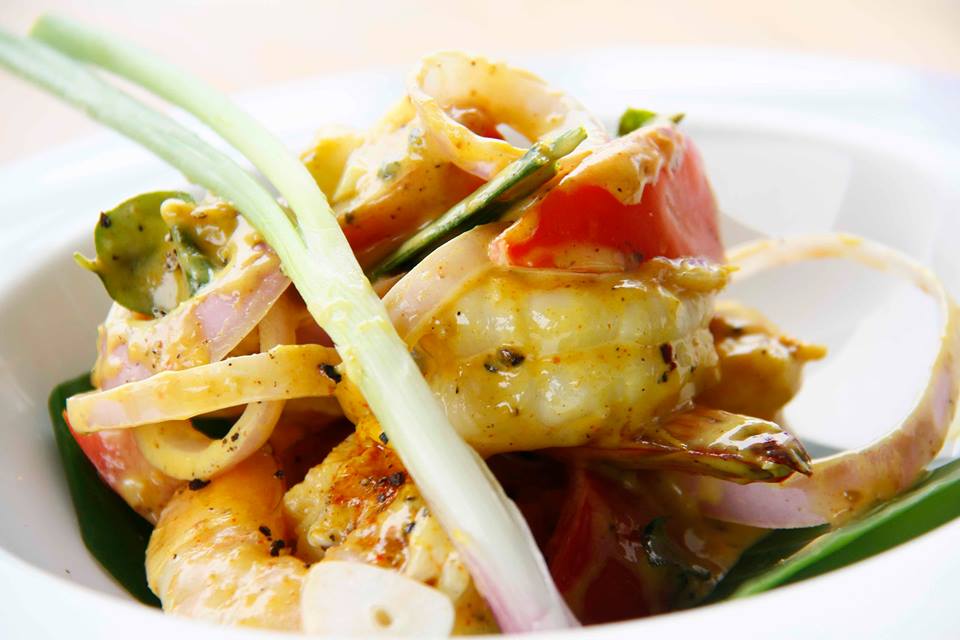 A Minute by Tuk Tuk: Overlooking the azure waters, A Minute by Tuk Tuk has been pretty lucky with its great location in the Old Dutch Hospital area. While it does offer the best view in Galle Fort, it also serves lip-smacking seafood delicacies.
From Italian mains and burgers to Sri Lankan rice and curry, the menu is a rather extensive one. If you're a vegan/vegetarian, you'll have to look for an alternative dining option as the menu is predominantly seafood.
The only vegetarian dish they serve is a club sandwich. While the Tuna Burger is a must-have, the traditional Sri Lankan Lamprais is also a crowd favorite.
A lot of tourists also swear by the 'Batu Moju,' fluffy bread served with dhal in a rustic banana leaf. A Minute by Tuk-tuk also has a full-fledged bar that serves some of the most excellent wines, vodka, whiskey, gin, rum, and beer.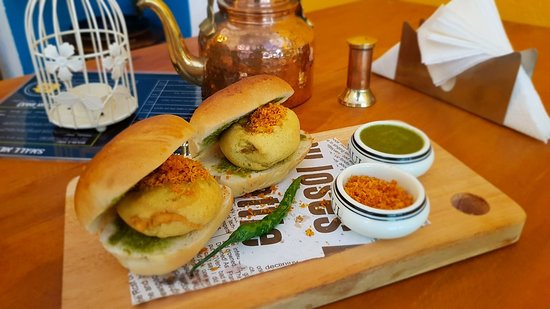 Bombay Brassiere: A favorite Indian restaurant, Bombay Brassiere, recently made its way through the quaint lanes of Galle Fort.
The menu here is all Indian with a whole lot of starters, main course, and bread options. For an Indian tourist holidaying in Galle, Bombay Brassiere is an ideal spot for when you're missing desi khana. Radiating a homely ambiance, the Kheema Samosa, Veg Dabba and Cheese pav Bhaji are a must-try.
Their one-pot chicken biryani is also a must-have. With juicy chicken pieces and a flurry of aromatic spices, you'll end your meal with a satisfied tummy.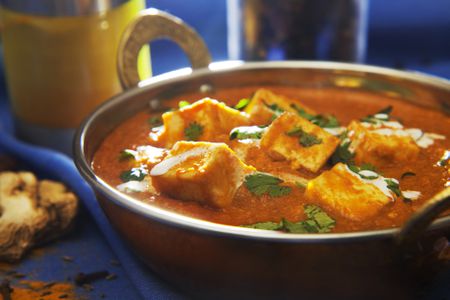 Indian Hut: Talking of Indian Galle Fort restaurants, another one that serves finger-licking food Indian cuisine at wallet-friendly prices is Indian Hut Family Restaurant.
While you cannot expect a fancy ambiance, they dish out the best butter chicken in Galle Fort. Besides a North Indian fare, these also do Chinese cuisine. We'd recommend you head to Indian Hut for the best chicken tikka, paneer butter masala, and Indian bread.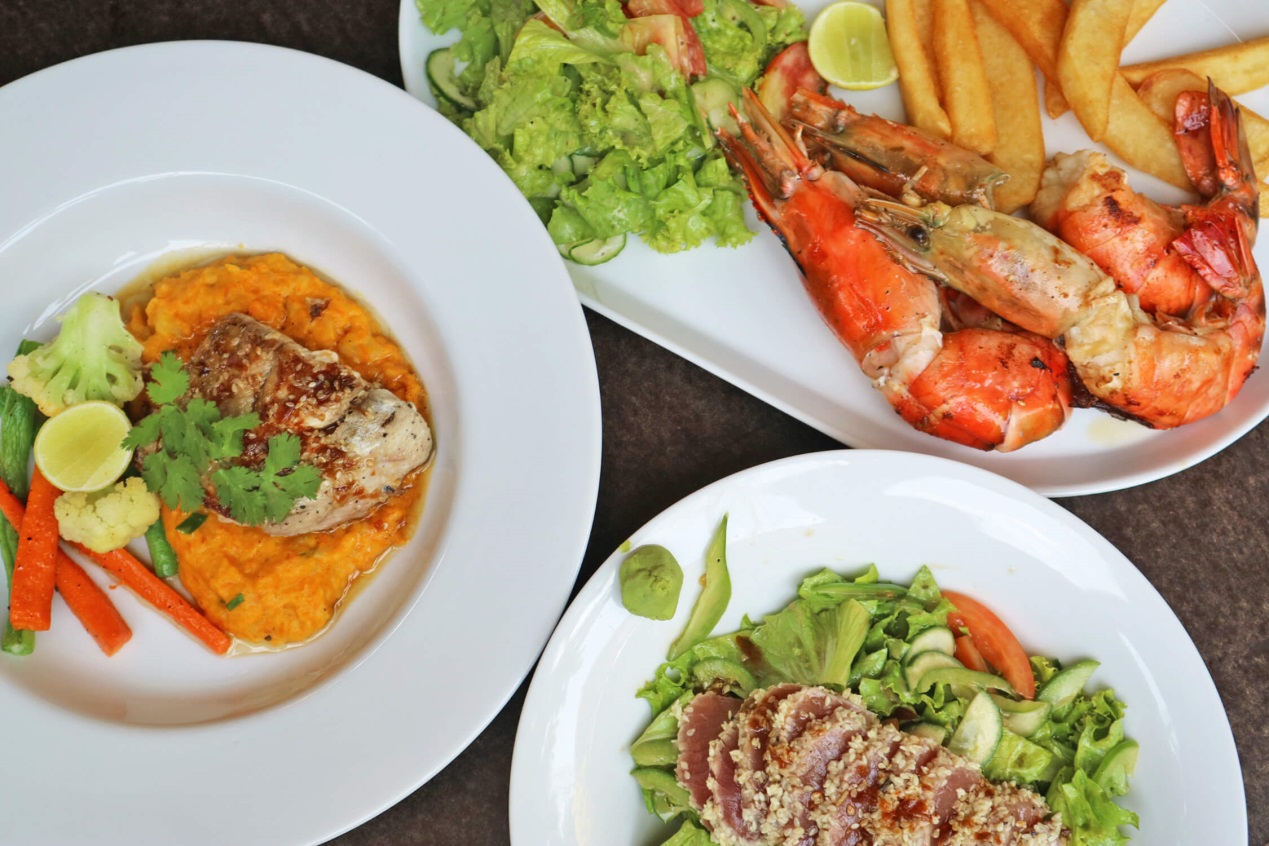 Fortaleza: Located stone's throw from Galle Fort Hotel, Fortaleza is one of the fanciest restaurants in Galle. With cosy tables dotting the large courtyard, the place exudes a romantic vibe.
The menu is mainly contemporary and western in style with an Asian twist. You can also expect Sri Lankan delicacies served with a Singaporean twist. Since it is one of the priciest restaurants in Galle, most tourists try to avoid it.
However, the pretty interiors will beckon you. For those looking for a quiet and classy day scene, this restaurant has to make it to your list.
While their well-seasoned Mahi Mahi is a must-have, also try their classic Fish n Chips. Their great cocktails, wine, and gorgeous ambiance are why you have to visit Fortaleza.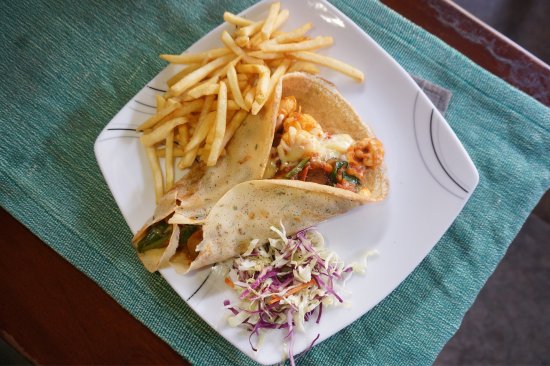 Crepe-ology: As the name suggests, Crepe-ology caters to those with a sweet tooth. Tucked away amidst environs of lush greenery, this cozy French café is famous for its international delicacies.
While there's a rooftop dining place, there's also a shisha lounge. With indoor and outdoor dining spaces, crepe options range from the classic eggs benedict to several other savory and sweet crepes.
Whether you want to roam in for breakfast or a quick evening snack, Crepe-ology will spoil you with the choice. The menu also features a variety of wraps, salads, milkshakes, and smoothies. The Pesto chicken and Banoffee Pie are crowd favorites.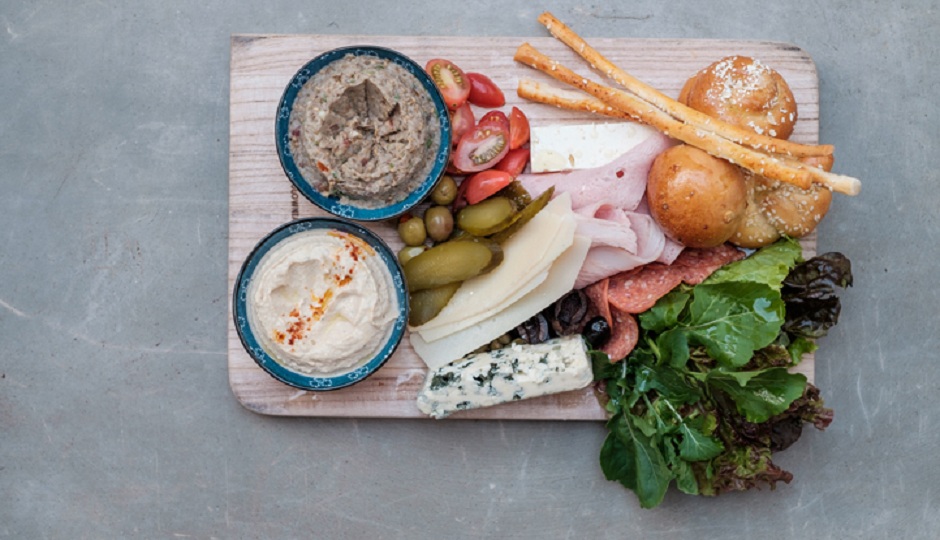 Church Street Social: One of the newest additions to Galle Fort's bustling dining scene is Church Street Social. Located inside Fort Bazaar, this upmarket restaurant is ideal for a fulfilling meal.
With colonial-style dining rooms and hipster lighting, get ready to be transposed to another realm. The menu is inspired by Moroccan, Turkish and Middle Eastern cuisines and thus features tapas and platters.
You'll also find few seafood and Sri Lankan classics with a twist. We'd recommend the killer Eggs Benedict and Creamy Cashew Egg Hoppers. For those with more continental taste buds, you'll find sandwiches, wraps, and burgers too.
Though they don't have a liquor license, guests are encouraged to bring their own.

Hoppa: One of the most underrated and smallest eateries in Galle Fort is Hoppa. As the name suggests, it's no surprise that this eatery specializes in the ubiquitous Sri Lankan hopper.
Hoppa does some good hoppers in exciting ways and also pairs it with delicious curies. This is your attempt to savor your taste buds to a lip-smacking Sri Lankan street food favorite.
As for drinks, they've got beer, juice, and iced tea. Their cheese hoppa set with prawns is succulent and comes with pol sambol.
Their Prawn Curry and Chick Roti are also worth trying. With no more than five tables, this restaurant has to be on your list if you want to relish the taste of unique home-style Sri Lankan food.
Galle is every foodie's paradise. Whether you're craving for simple, fresh seafood, Sri Lankan rice and curry or a wood-fired pizza, Galle Fort restaurants have something for everyone.
Are you looking for more travel inspiration for Galle? Check out our Galle, Sri Lanka blog, which is a one-stop guide on how you can get to Galle, what you can do, where you can shop and what you can eat. You'll want to pack your bags immediately!
Found this blog useful? Like, comment and share!
Image Source: Google