Nuwara Eliya: The 'Little England' of Sri Lanka
Of Ceylon tea, winding roads, lush green valleys, velvety green tea plantations, tiny streams, beautiful misty mountains and dreamy waterfalls, that's what a perfect getaway in Nuwara Eliya looks like.
Located 180 kilometers from Colombo in the Central Highlands of Sri Lanka, Nuwara Eliya gives travelers a break from the obsessive heat and humidity that surrounds the rest of the island country. The picturesque landscape, temperate climate, and tea valleys make it a dream destination for photographers and tea connoisseurs alike.
Known as the 'Little England' of Sri Lanka, 'City of Lights' and 'City on the Plain', tourists and locals have given this hill resort one too many names.
Down memory lane
The cool, quaint little hill retreat gained popularity during the British rule. Back then, the area was lost in wilderness comprising of only forests and jungles. However, the hill area was discovered by John Davy back in 1819 who decided to build a sanatorium here.
The cool climate made Nuwara Eliya an escape for the British as well as a 'home away from home' for them. When the south of Sri Lanka would get warmer, they would often spend their time in Nuwara Eliya. From growing English vegetables and fruits to spending time playing golf, cricket and polo, they thoroughly enjoyed their stay up there. During the 18th century, they even grew coffee plantations, however, when it suffered a disease, they switched to tea.
Even today, the buildings, surroundings, and architecture have a colonial, British-feel attached to them thus keeping with the town's untouched heritage.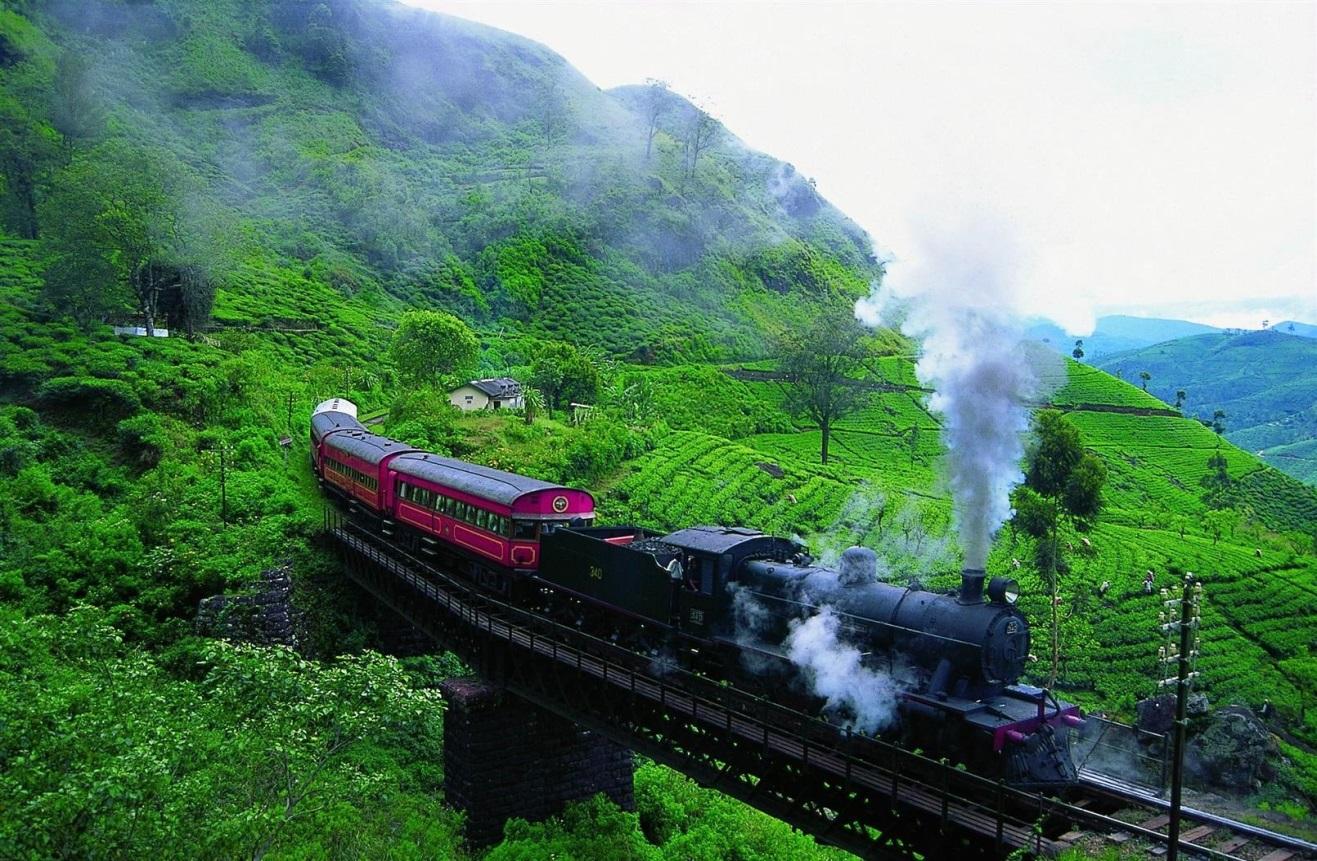 Getting there
If incredible scenic views are on your bucket list, Nuwara Eliya is the place to head. Situated among the most beautiful tea estates, it is fairly easy to reach from Colombo.
Typically, there are two main routes to get to there – via Kandy or via Hatton.
By car
To make the most out of your holiday, traveling by car/taxi would be the most preferred option. The roads are narrow and bumpy, but that's what truly makes the journey exciting and memorable. Via A5 highway, starting from Colombo via Katunayake Expressway will take you roughly 5 hours to reach Nuwara Eliya. However, the plus point of traveling by road is that you have plenty of sightseeing spots to stop at on the way. This is the most expensive option and will cost you $76 for a sedan vehicle.
By bus
If you're a traveler on a budget, take a bus. Buses going to Nuwara Eliya from Colombo leave hourly. To reach Nuwara Eliya, a bus from Colombo can be taken to either Kandy or Hatton. Taking a bus to Hatton would cost $5 while and $3 to Kandy. Once travelers reach Hatton or Kandy, an intercity bus can be taken to Nuwara Eliya, which should cost only $2.
By rail
Firstly, Nuwara Eliya has no railway station. If you wish to travel by train, you will have to reach Nanu Oya railway station, and then take a bus or taxi from there to Nuwara Eliya. A second-class ticket from Colombo to Nanu Oya is $1.5. After getting off at the station, taking a bus would cost less than a dollar while a taxi would be a little more than a dollar.
Also Read: Kick Back In Style At Kalkudah & Passekudah Beach In Sri Lanka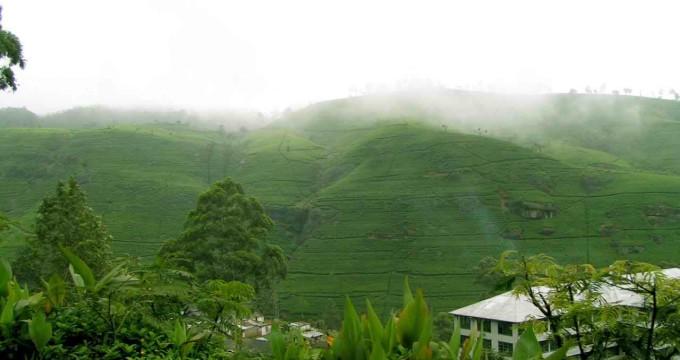 Best time to visit
Being a hill station, Nuwara Eliya has a consistent climate all-year-round. December through March is the best time to visit Nuwara Eliya. The nights are cold and even frost may occur. It is also the best time to enjoy the cold, intoxicating fresh air blowing from the high cloud-crowned Pidurutalagala range.
The rest of the year sees an average climate with the highest temperature going to 31 degrees. The months of April and May are considered very busy due to Sinhalese and Tamil New Year. Getting a booking during this period is pretty hard unless you book months in advance. Though it is crowded, it is extremely colorful and vibrant.
If you don't mind braving a little rainfall, the monsoon is also a beautiful time to visit Nuwara Eliya.
Language, People & Currency
30% of the population in Nuwara Eliya comprises of Tamils while the rest are all Sinhalese.
English, Sinhalese, and Tamil are the languages spoken by most people there. The currencies accepted include Sri Lankan Rupee (LKR) and US Dollar ($).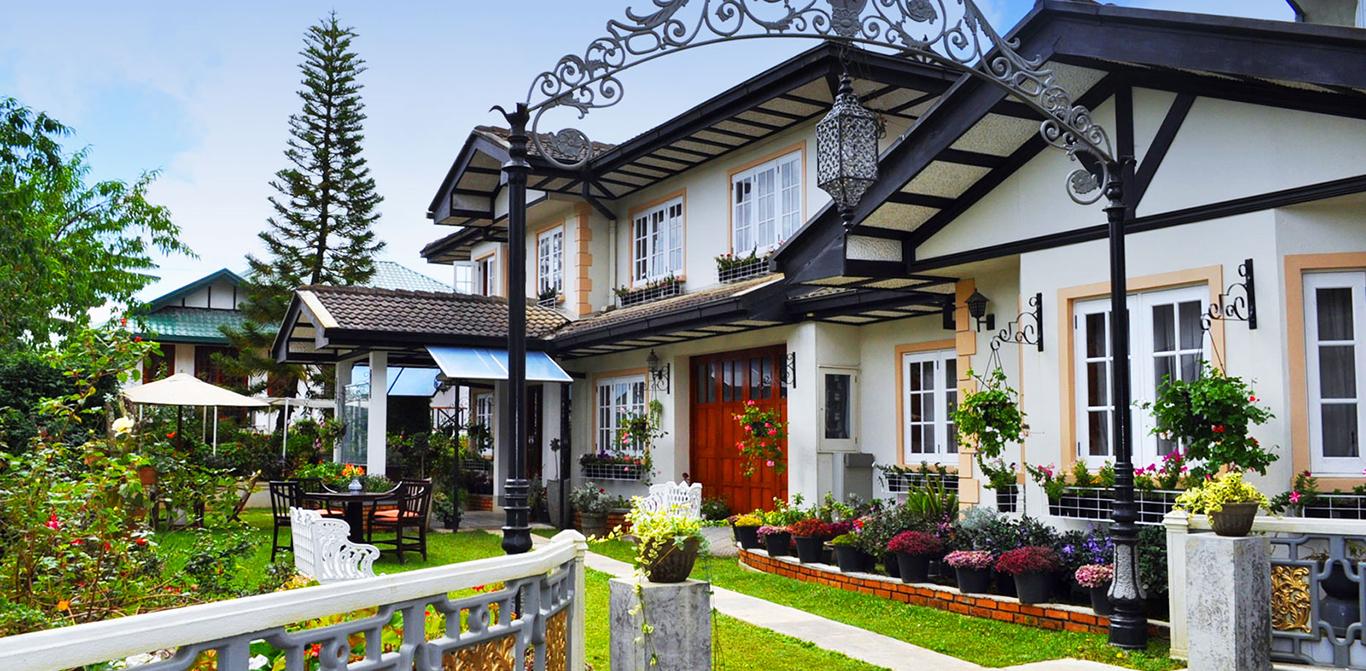 Accommodation
The colonial architectural style of Nuwara Eliya gives travelers plenty of options to stay. Every accommodation option is one better than the other one. Most hotels offer an old-world charm, panoramic vistas of the rugged mountains and magnificent views of the lush green tea plantations.
For honeymooners
Araliya Green Hills Hotel is an upmarket-style hotel in Nuwara Eliya. Warm rooms and suites oozing with old-world charm make it a romantic getaway for honeymooners and couples. Royal Cocoon is another interesting option. They have 7 luxury rooms that offer picturesque views of the hills and landscaped gardens. A stay for two per night at Araliya would cost $85 while Royal Cocoon is a slightly more expensive option costing about $115.
For tea connoisseurs
Nuwara Eliya is every tea lover's paradise. Imagine waking up to cool breeze, grand views, and a hot cuppa tea. Blissful, right? If planning a visit to the tea plantations is on your travel log, staying at Heritance Tea Factory has you sorted. With a total of 54 rooms and two suites, Heritance will spoil you with their tastefully done interiors, old-world décor, dark wood and deep carpets. From executive to premium rooms, they make a holiday in the hills a truly magical experience. Rated among the most expensive options in Nuwara Eliya, a stay for two would cost $258 per night.
For budget travelers
Whether you're traveling with friends or family, we have scouted some of the best and affordable accommodation options in Nuwara Eliya. Spending $25 to $40 can give you a comfortable stay with decent views. We would recommend Silver Meir Holiday Bungalow, Royal Hills, Blue Meadows, and Alpine Hotel.
Traveler Tip
Book these hotels on partner websites to get the best deal. Also, don't forget to clear your cookies before booking.
Also Read: Galle, Sri Lanka: A Walk Down The Colonial Old Days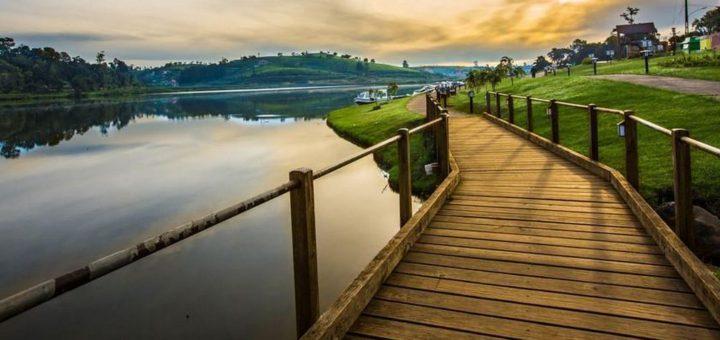 Sightseeing/Places of Attraction
Though Nuwara Eliya is known for its tea plantations, there are plenty of other things to do as well. From viewpoints to waterfalls to lakes, you'll need good two or three days to see the places of attraction around.
Gregory Lake
The Lake was created in 1873 by the British era governor mainly for the purpose of providing electricity. However, soon after it was built, it started being used for leisure and recreation. When in Nuwara Eliya, visiting Gregory is a must. From swan-shaped boat rides to normal boat rides, pony rides along the shore and water sports, there is a lot to do in and around.
Nuwara Eliya Golf Club
Founded in the year 1889, this is one of the oldest clubs in Asia. It is situated on the foot of the tea gardens. Whether you're looking to have a friendly match with your friends or want to visit for evening tea, checking out this club should be on your list.
Galway's Land National Park
This is one of the smallest and newest national parks in Nuwara Eliya. The park is situated within city limits and is a must-visit tourist spot. The park operates from 6 AM to 5 PM. The National Park is a habitat to 10 Sri Lankan endemics, Wild boar, Barking deer, and exotic birds. The entry fee is $10.
Victoria Park
The Park is spread across 27 acres and comprises 90% of tree species. If you're lucky, you may even spot a large number of rare bird species. The entry to the park is free.
St. Clair's Falls
Often referred to as the little Niagara of Sri Lanka, St. Clair's fall is the wildest waterfall in Nuwara Eliya. Ample tourists visit every year. There are two waterfalls 'Maha Ella' and 'Kuda Ella'. The former is at a height of 260ft while the latter is at 160ft. The waterfall is located at Tawalantenne – Talawakele Rd, Sri Lanka.
Visit the tea plantations
You cannot possibly miss a tour of the tea gardens. The Bluefield Factory and the Bluefield Tea Gardens are recommended tea plantations. It is a free guided tour which explains the entire tea manufacturing process. The owners even offer you free black and green tea samples. Towards the end of the tour, you will find a shop that sells all their in-house tea varieties. Compared to the tea available in the local shops, the tea sold here is quite pricey. Don't be obliged to buy the tea here. However, if you feel like, you may!
Also read: Sri Lanka Travel-An Experience Like None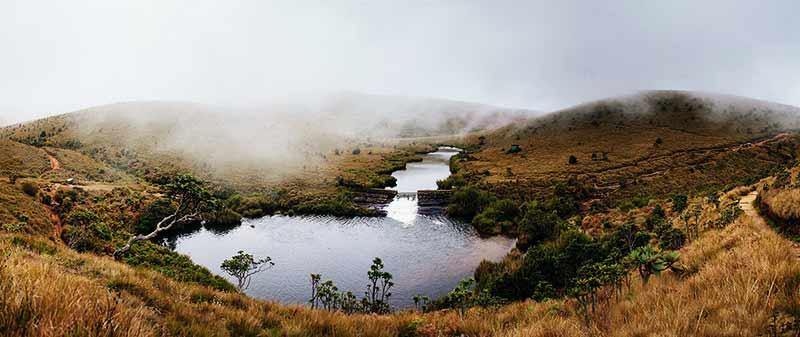 Horton Plains
The Horton Plains National Park offers some great hiking opportunities. It primarily comprises of areas covered with grass, rock landscapes, dense forests, waterfalls, and lakes. It is located 1 hour from the main town. The end of the plain, called World`s En is 880m deep and is an excellent viewpoint overlooking tea plantation villages down below in the valley. The best time to visit is between 6 and 10 in the morning. After 10, it gets extremely misty. Try to avoid in the rainy season (April-September). The ticket cost is $14 per person. If you plan to drive, then you can hire a car and driver for an additional $5.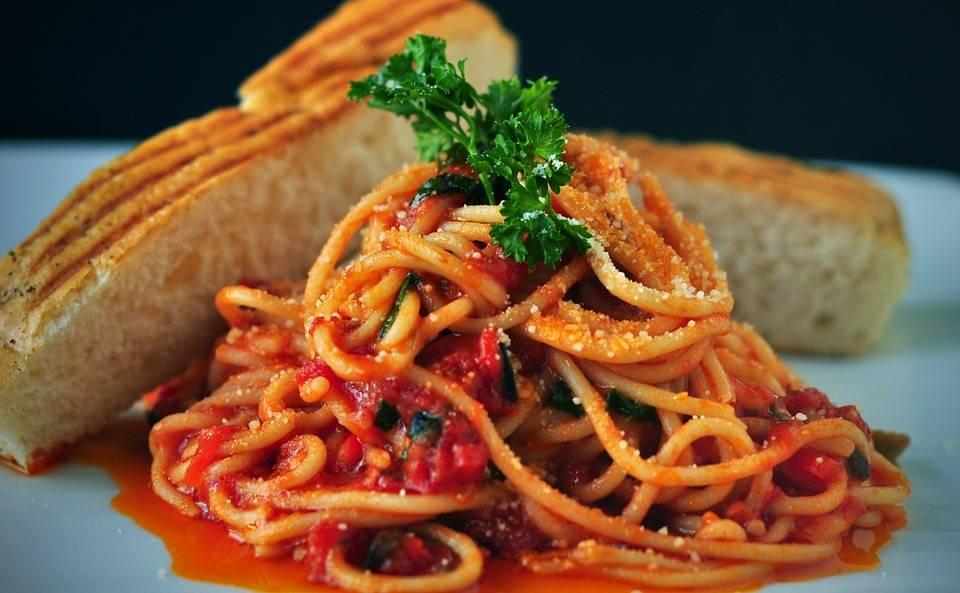 Also Read: Everything You Need To Know About Sri Lanka Visa Services
Where to Eat?
Food trips are the best kind of trips, right? Nuwara Eliya's dining scene caters to local and international taste buds. We have chalked out some of our favorite restaurants that appease all palates and budgets.
Grand Indian
Grand Hotel not only has the best High Tea but also the best restaurant. As the name suggests, they serve a rich, creamy and lip-smacking variety of Northern Indian food. From vegetable curries to meaty dishes, appetizers, and desserts, they spoil you with a choice. Make sure you go hungry. An average meal for two would cost $15.
Salmiya
The cool temperatures in Nuwara Eliya are going to make you really hungry. During your stay, if you crave for wood fire pizzas, Salmiya has you sorted. They source their ingredients from Europe so you can expect a thorough Italian fare.
Grand Thai
Offering a break from the local cuisine and western choices is Grand Thai, a full-fledged Thai restaurant. The date like ambiance makes it perfect for honeymooners. The vibe is pretty laid back too. You can expect some authentic Thai dishes at pocket-friendly prices.
Queenswood Restaurant
Finding the place might be a struggle, but when you reach there, you'll be more than thankful. An ambiance that boasts of wooden furnishings, muted lights and more, you're definitely in for a treat. Being an Asian fusion restaurant, they offer scrumptious pizzas, beefy curries, shawarma rolls and more.
Other restaurants we would recommend include De Silva Food Centre, Heritance Tea Factory Restaurant, and Indian Summer Nuwara Eliya.
If visiting England is not in your budget, you can definitely make a trip to Little England (Nuwara Eliya). The charm, beauty, culture, and heritage will definitely engulf you and make you want to stay longer.
Found this blog useful? Like, comment and share!
Image Source: Google