A Trip to any place comes with the added responsibility of figuring out your travel documents. This includes everything from your passport, visa requirements and other personal identification details. While waiting for visas can bring trouble in the process of travel. There are thousands of people who actually can't make it to their destination because of glitches in the process of these documents. It is always advisable to apply before time and have clarity in the process of applying.
What are the types of Sri Lankan visas?
There are four (4) kinds of to Sri Lanka visa services which permit a person to enter and stay in this country.
1. Visit Visa/ETA There are two sub-categories which come under visit visas: 1.1 Tourist Visit Visa – A Tourist Visa is issued to bonafide tourists who want to enter Sri Lanka for sightseeing, excursions, visit relatives for a short time.
1.2 Business Purpose Visa services – Issued to foreign nationals who visit Sri Lanka for business purposes for a short time. This visa may be issued for single or double journeys.
2. Residence Visa- A residence visa is a permit for a non-Sri Lankan to obtain residence facilities for particular purposes. There are eight (8) sub-categories which come under residence visas.
3. Transit Visa -A Transit Visa is an entry permit granted to a foreign national for admission into Sri Lanka for a brief period which is incidental and in the course of his journey to another destination.
4. Gratis Visa-  The holder of a Diplomatic or Official Passport or a passport with a valid Diplomatic or Official endorsement will not be required to pay any fees for the visa.
The Department of Immigration and Emigration offers visa services online. Go to http://www.eta.gov.lk/slvisa for access to the Electronic Travel Authorization system. Service is available in many languages. The visa fee is US$30 for most countries, for many SAARC countries it is US$15, for Maldives and Singapore nationalities it's free The Visa application process is quite simple and can be done quickly. Some countries burden travellers up with an extremely prolonged way of processing a visa, but fortunately, Sri Lankan visas come without much trouble.
The only countries required to visit the consulate are Guinea, Liberia, Mali, Sierra Leone, Cameroon and Nigeria. All other nationals will apply online and receive their visas for Sri Lanka via email.
Can you Apply for a visa on arrival?
Yes! A visa can still be obtained on arrival at BIA Colombo for $5 extra, but having an ETA visa means a quicker exit from the immigration process. Tourist visas have a lifetime of 30 days, after which you need to update it. Visa for Sri Lanka ETA is issued only for Short Visits to Sri Lanka for Business purposes, Tourism and Transit purposes.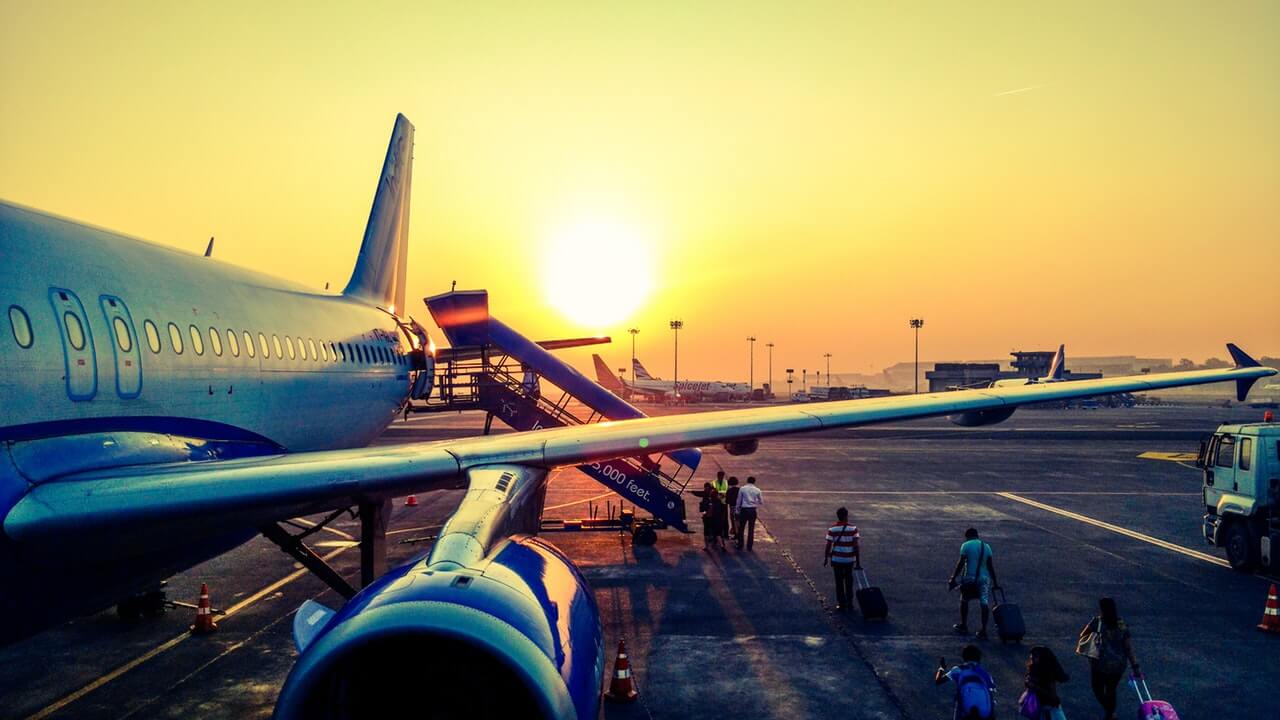 Do other private websites offer visas?
Yes, there are other private web sites offering visa processing services, and you have to pay a substantial service charge in addition to the visa fee. It is best to avoid them. Travellers on short holidays can easily obtain a one month visa. This type of visa is further extendable if you plan to stay longer. You have to apply for extensions at Department's Head Office in Colombo at 41 Ananda Rajakaruna Mawatha, Punchi Borella Colombo 10.
If you want to stay more than 30 days with visa in Sri Lanka, you may apply for an extension once you are already in the country. The permit may be extended up to 90 days from the date of arrival at the first instance and further 90 days at the second instance.
The requirements for a Sri Lanka Visa is that you can only apply up to 60 days (2 months) before your departure date.
Application for an extension should be submitted to the Visa Section of the Department of Immigration in Sri Lanka (head office) by visiting the Department or through an Authorized Agent.
How does the Sri Lanka Electronic Travel Authority work?
ETAs are issued electronically by the Sri Lanka Department of Immigration. Travellers, travel agents, airlines and specialist service providers like us around the world can use the ETA system to process an Electronic Travel Authority. The information contained in the applicant's passport is entered into the ETA system- The ETA system works with departmental systems to check the applicant's details. Following these checks, the service provider is advised of the outcome of the ETA application.
When an ETA is granted, it is linked electronically to the applicant's passport. If a denied message is received instead, the service provider refers the applicant to the nearest Sri Lanka embassy or mission.
The Sri Lanka ETA is electronically linked to the passport and is accessible to the Department of Immigration.
The ETA authority recommends a printout of a copy of the Sri Lanka ETA in case there is a problem with the computer terminals at the immigration office upon arrival.
Also, Read Sri Lanka Travel-An experience like none.
What do you do when you want to work in Sri-Lanka?
Get in touch with the local embassy. They will help you create a visa for yourself in the instance of you looking to work in the country.
What are the visa costs?
The visa for Sri Lanka ETA is valid for 30 days from the date of arrival in Sri Lanka. You are permitted two entries into the country with the same ETA.
The cost of the ETA is $30 + $20 Service Fee per person for all countries except SAARC countries. For SAARC countries the ETA cost is $15 per passenger + $20 Service Fee. You can pay using your master card or any other.
Do I need a Sri Lanka visa if I have a Diplomatic Passport?
Diplomatic passport holders from Socialist Republic of Vietnam, Cuba, Indonesia, Union of Myanmar, Islamic Republic of Pakistan, Chile, PRC, Federative Republic of Brazil, Republic of Seychelles, UAE, Kingdom of Thailand, Republic of Kenya, Belarus, Republic of Iran, Maldives and Singapore are exempted from the ETA processing fee.
Diplomatic and official passport holders should not apply Tourist/Business ETA for their official visits or to engage in any official assignments in Sri Lanka.
Who can all be exempt from getting a visa in Sri Lanka?
No. You are exempt from the Visa service to Sri Lanka ETA in the following cases:
Crew members of flight/ship

Following category is exempt from ETA Processing Fee

Children under 12 years of age

Transit permitted ONLY for 48 hours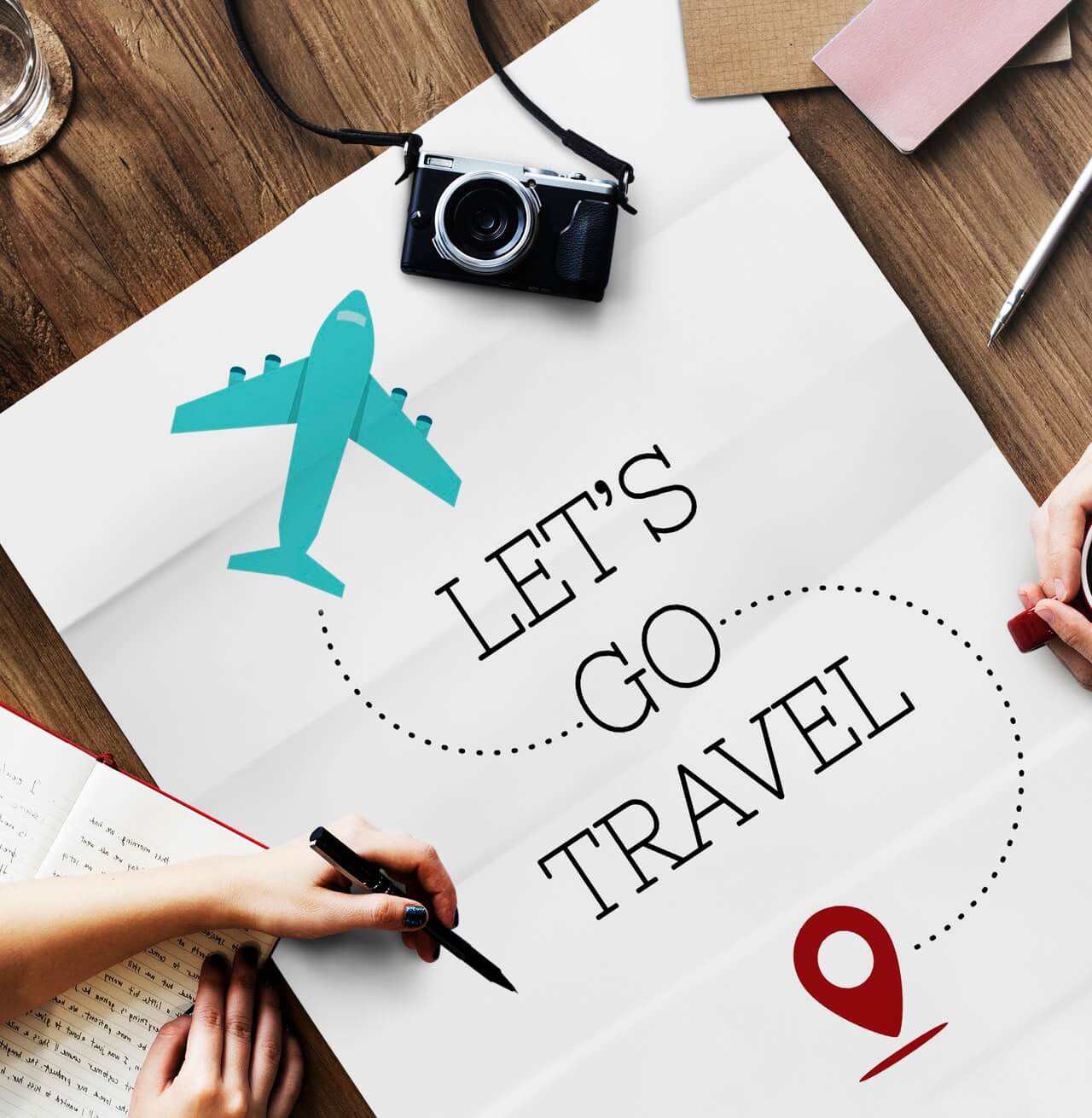 If I already possess a valid Sri Lankan ETA, can I apply for a fresh ETA again?
No. The Sri Lanka ETA is valid for six (6) months, and a fresh ETA cannot be obtained using the same passport until that ETA expires. If you lose the passport which contains the valid ETA you may apply for a fresh ETA by paying the relevant fee again.
Any additional info I need to be aware of for the Sri Lanka ETA?
All Sri Lankan ETA holders should be able to prove/adhere to the following if they wish to apply online:
Round trip ticket to show at the port of entry in Sri Lanka (only if you are travelling by air).

Proof of sufficient funds to cover your expenses in Sri Lanka.

All holders of ETA, should NOT engage in any form of employment, paid or unpaid, or in any trade or business other than specified in the ETA, during the period of his/her stay in Sri Lanka

You have to certify that the information provided by you is true and correct.
What Documents are Requirement for Journalist Visa?
1. Duly filled ETA Business Application Form
2. Journalist attestation form
3. Passport copy (for Indian nationals – front and last pages, for other journalists (nationalities different than Indian) – data page and Indian visa page)
4. Two recent passport-size colour photographs
5. a detailed commissioning letter from respective media organisation which includes the tentative programme with dates, places and if it contains interviews the persons to be interviewed and questions etc.
6. Equipment list for electronic media along with a carnet or bank guarantee for customs purpose Form
7. Letter undertaking that the equipment are re-exported at the end of the visit
8. Copy of return air ticket or flight itinerary
Related documents will be sent to the Ministry of External Affairs in Colombo to obtain approval for issuance of journalist visa. Once the approval is granted, the applicant will be intimated to submit visa fee of 3000 SLR (for journalists from SAARC countries) or 3600 SLR (for other nationals) along with the original passport.
Important contact details of the Department of Immigration and Emigration in Colombo, Sri Lanka?
Department of Immigration and Emigration 41, Ananda Rajakaruna Mawatha, Colombo 10, Sri Lanka Hotline: 1962 Phone: 94-11-5329000 Hunting Line Fax: 94-11-2674621 E-Mail: controller [at] immigration.gov.lk Web Site: www.immigration.gov.lk
FOREIGN EMBASSIES
With excellent international relations and diplomatic ties, Sri Lanka is home to almost 50 Foreign Embassies and Embassies. In case of adverse situations like loss of passport or money, fatal sickness, births, deaths and case of arrest, a traveller can reach out to the embassy of their choice and get alterations in their visa. Next destination visas can also be applied for by visiting the respective Embassy or High Commission in Sri Lanka. It is the diplomatic mission of each country to provide notarial services, authentication and academic credentials to its citizens for use in Sri Lanka for a nominal fee. They are also responsible for assisting with obtaining police clearance for foreign nationals, who are permanent residents of Sri Lanka.
The Embassy page Of Sri Lanka lists all diplomatic ties and consular missions in the country. It highlights very well the representations of the country in diplomatic and consular objectives. Currently, Sri Lanka maintains 51 foreign embassies abroad as well as 87 consulates and two other representations. The Sri Lankan capital Colombo hosts 43 foreign embassies, and in addition, there are 59 consulates and one other representation in Sri Lanka.
The Sri Lankan Embassy lays out opportunities for Internships, Volunteer programs, Study abroad in Sri Lanka, teaching programmes, and opportunities to enrol in schools in Sri Lanka.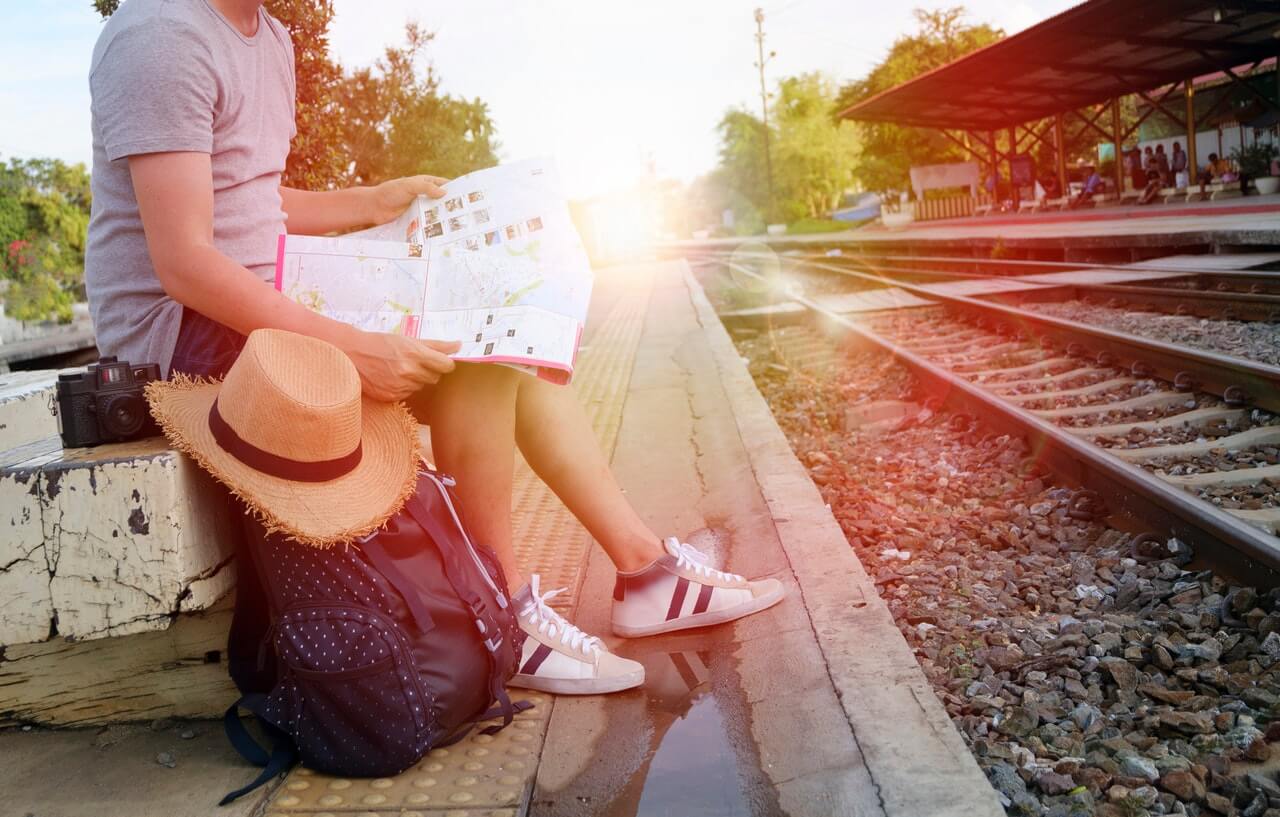 Throughout the year, Projects Abroad provides a wide array of internship programs in various fields for prospective people. It can open up avenues for you to intern and work with the most professional high-level companies that are stationed in there. The portal also lists down chances for you to participate in a well-rounded, culturally immersive experience in community work. Again, there are many ways to engage with teaching institutes wherein you can register yourself and take teaching up as a profession.
IVHQ, the world's most trusted and affordable volunteer abroad organisation places around 18,000 volunteers abroad annually and have over ten years' experience in providing safe, impactful and affordable volunteer abroad programs. This is laid out in the Sri Lankan Embassy page very well
Moreover, regular updates on the embassy page help you familiarise with what new ventures and projects are undertaken by the government of Sri Lanka, in which you can be a part. Language training programs in multiple languages also open up multiple areas of study and thought. Sri Lankan Embassy facilitates a wide range of opportunities for globetrotters to take up.
Applying for visas for travel can be a cumbersome process. However, the way to get a visa is pretty organized if you follow the rules that getting a visa entails. Keep yourself familiarised with the embassy website for any governmental changes. Always lookout for the earliest ways of procuring a visa. Keep checking with the authorities for updates. This is something one must always do. It always helps bring progress in processes that involve creating a visa. One must always be ready with the hard copies of documents for last-minute checking and to avoid any airport troubles. Then there is also a need for added responsibility to check with the airport authorities before flying. This helps in making sure that all kinds of documents go handy with you.