If you are one of those who are seeking a romantic beach getaway, Tangalle Beach has to be on your bucket list.
If palm-tree-lined shores, secluded spaces, ancient heritage sites, and stunning flora and fauna are your thing, you'll be shocked to know that this quaint Dutch town has so much to offer.
Tangalle (pronounced: "Tun-gah-leh" or "Ten-gol") is one of the largest towns in the southern province of Sri Lanka. It is also home to one of the most established fishing ports.
What makes Tangalle a tourist favorite is Tangalle beach on the southern coastal belt.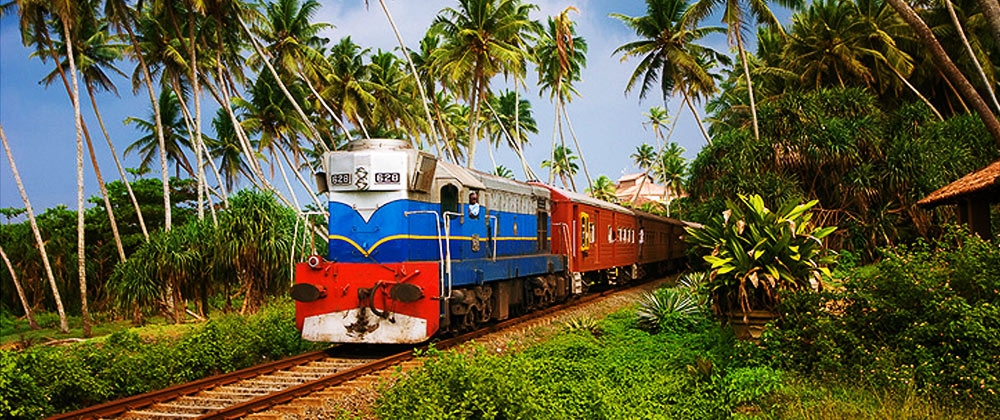 Getting there
From Colombo:
Tangalle meaning 'projecting rock' or 'golden rock' is situated 195 kilometres south of Colombo via the Southern Expressway and 35 kilometres east of Matara.
Being an off-beat beach area, getting there might seem a bit intimidating. However, this tranquil town can be easily reached by rail or road.
Taking a train would cost you anywhere between $30 and $35. The train journey is about three and a half hours so you need to plan ahead.
If you are on a budget and are looking to cut costs, taking a bus would be the cheapest option and would just cost only $5. However, with all the halts, it may take you to double the time to reach there. If you leave for Tangalle from Colombo at 6 am, you can expect to reach there at 12am.
The perfect option for honeymooners and families would be hiring a taxi. While it is the fastest option, it is also the more expensive one. For a two and half hour journey from Colombo, it would cost you $120.
From Matara:
For those who want to reach Tangalle from Matara have two options: car or bus. While the former would cost about $25, the latter would be around $2. Irrespective of the transport you choose, it should take you anywhere between forty-five minutes to an hour to reach.
Read about : Nuwara Eliya: The 'Little England' Of Sri Lanka
Best time to visit
The best time to enjoy Tangalle beach is November through April. The beach is at its best during this time.
For those who want to enjoy the warm, tropical climate, May through October is recommended. This is the off-season period on the coast. While you'll witness a peculiar calm in the town, the sea is likely to be rough. For those planning a dive in the ocean, this is not a very good time to visit.
Accommodation
While Tangalle is home to familiar hotel chains, there are also budget abode options available. Typically speaking, two types of tourists flock the island town every year. The beaches on the west of Tangalle cater to the elite and upmarket crowd and thus comprise of villas and hotels while the beaches on the east are a favorite with budget holidaymakers.
Both the east coast and the west coast are different in terms of vibe and lush greenery. If you want to enjoy a perfect seascape, we recommend you stay at both the parts.
If you want to enjoy the deep blue water of the Indian Ocean, you can choose to stay at Palm Paradise Cabanas and Villas, Coco Tangalla or Lagoon Boutique Hotel. A comfortable stay and holiday experience for two/night, at any of these properties, would cost anywhere between $80 and $120.
For honeymooners who are looking to splurge and bask under the sun amidst magnificent pool views, Anantara Peace Haven Tangalle Resort will tick off all the boxes of your luxury holiday destination. A stay for two per night would cost about $260 and $270.
Read also: Galle, Sri Lanka: A Walk Down The Colonial Old Days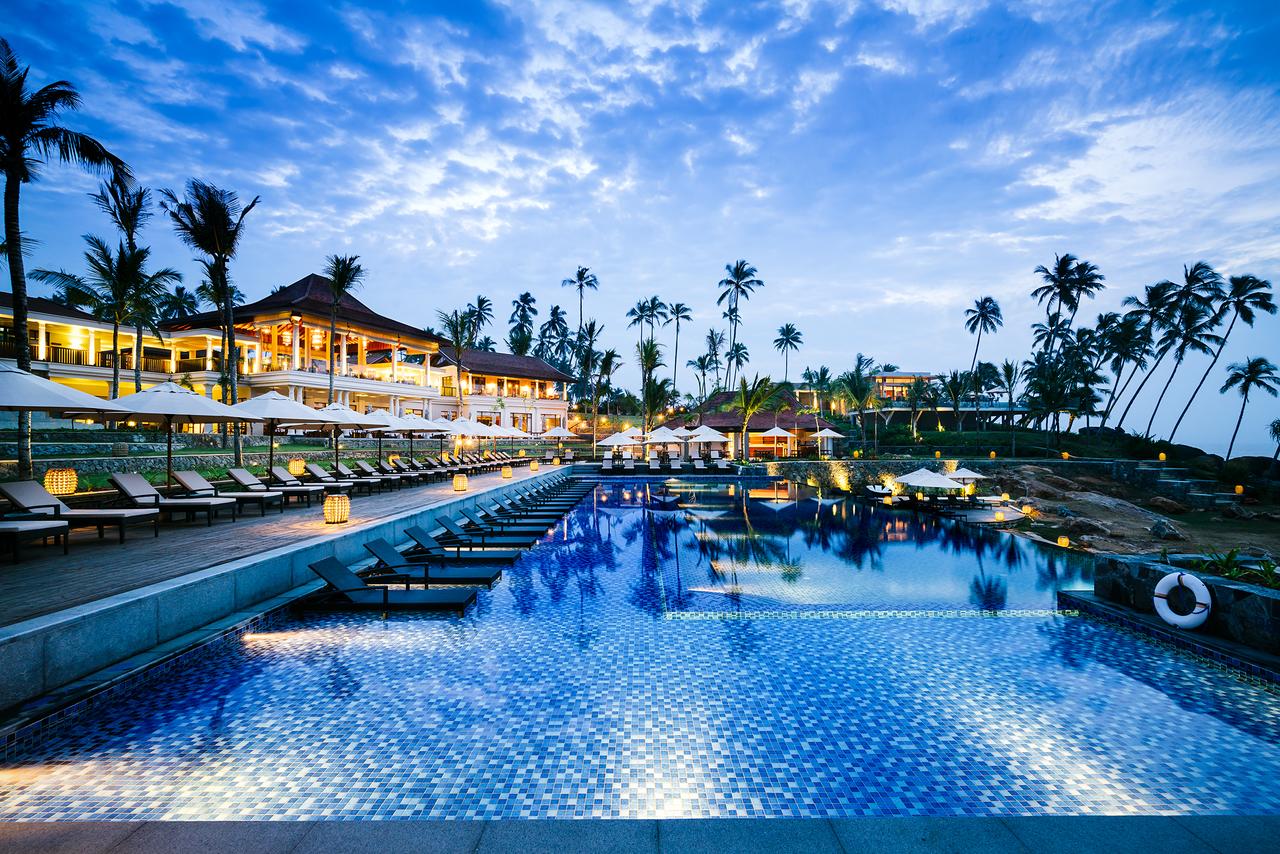 Since Tangalle beach is often referred to as a backpackers' haven, there are quite a few places for solo travelers and groups. Ceylon Sea Hotel, Frangipani Beach Villa and Little Tamarind are decent accommodation options that cost only $30-$35 per night.
Traveler Tip: Most of the hotels on Tangalle beach have cabanas with locally built thatched roofs. If you happen to find any of these, you can just sit back, relax and watch the waves.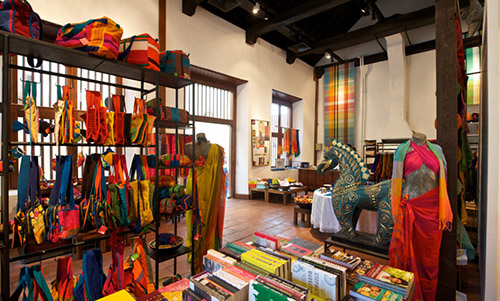 Places of Attraction
The laid back vibe in Tangalle will make you want to watch the waves all day. However, apart from the golden sandy beach and frothy waves, Tangalle has a lot more to offer. Here's what you can explore and discover:
Indika Art Gallery: Whether you're an art lover or not, this place is a must-visit. From artifacts to organic clothing, books, paintings, and home décor, you'll find it all. They also stock well-priced souvenirs and jewelry. If you plan to take a painting back home, they'll happily package it for you to prevent any damage during transit.
Mahapelessa Hot Springs: Mahapelessa Hot Springs is located in Hambantota. It lies amidst vast paddy fields and is extremely popular with tourists. The mainspring is surrounded by four wells. To enter the hot spring, it costs about $1 for a local and $5 for a foreigner.
Tangalle Fort: The Dutch Fort in Tangalle is used as an important anchorage in the Southern Province of the island. Unlike the other forts in Sri Lanka, this fort has no massive ramparts. Built-in the 19th century by the British, today the fort has been converted into a prison. While you cannot enter, you can always view it from the outside.
Blow Hole Hummanaya: Hummanaya is the only known blowhole in Sri Lanka, and is the second largest in the world. It is located 12 kilometres from Tangalle beach. The site also has a water fountain which shoots up every few minutes and a visitors centre that emphasises on marine life.
Read about: Kick Back In Style At Kalkudah & Passekudah Beach In Sri Lanka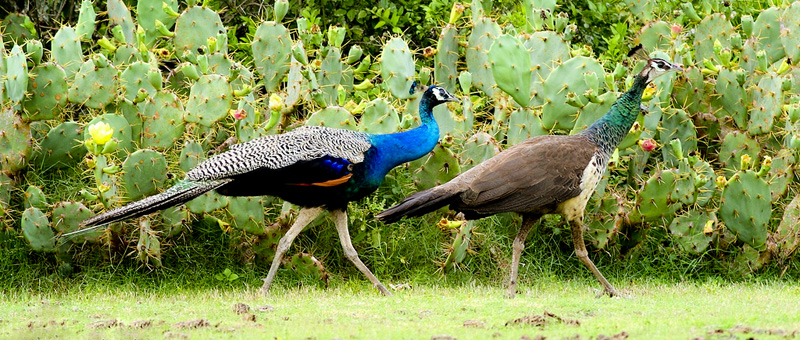 Excursions in Tangalle
Kalametiya Sanctuary: Calling all bird lovers! Kalametiya Sanctuary is one of the oldest bird sanctuaries in Sri Lanka. You'll find mangrove swamps and brackish lagoons in plenty. It is 24 kilometers east of Tangalle. It is also rich in marine wildlife, reptiles and is home to four nationally threatened birds: Indian Reef Heron Glossy Ibis, Black-capped Purple Kingfisher, and Sri Lankan Junglefowl. The best wildlife areas can be visited in a 2-hour boat safari from Tangalle. The cost per head is $25.
Mulkirigala: This ancient Buddhist rock temple is nestled in lush green coconut forests 15 kilometers from Tangalle. It is believed to have been founded in the 3rd century B.C. If you are an art lover, you cannot afford to miss the place. You'll see wall paintings, phenomenal architecture and ancient manuscripts. The entry to the temple is free of cost. However, getting there can be expensive.
Turtle Conservation Project: If you want to experience giant to baby sea turtles, Rekawa is the place. It is just 7 kilometers east of Tangalle Beach, and the area is protected by the Turtle Conservation Project (TCP). January through July is the best time to visit the hatchery. Five of the world's marine turtles nest at Rekawa.
National Parks: The biggest advantage of visiting Tangalle is that it provides easy access to major wildlife reserves of Sri Lanka. Yala National Park, Uda Walawe National park and Bundala National Park are only 1.5 hours, 1 hour and 40 minutes away respectively.
Read About: Everything You Need To Know About Sri Lanka Visa Services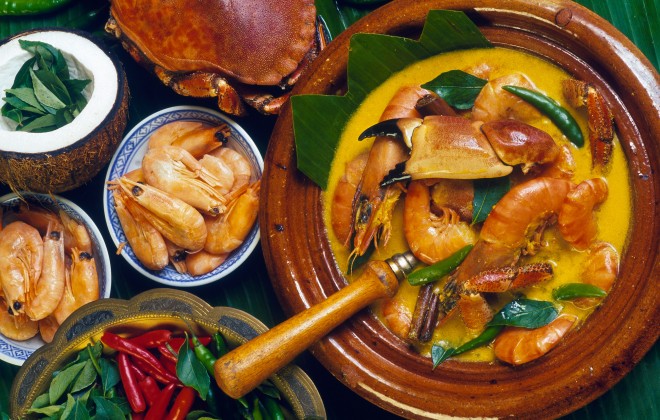 Grab a bite
What's a beach holiday without some good food and beer? Most of the restaurants and cafes in Tangalle beach are located in the hotels. Dining at any of these places would be a little on the expensive side. However, we've found some great budget-friendly options for you.
Tangalle Rice & Curry Restaurant: If you want to binge on Sri Lanka style fish curry and rice, you know where to head. Apart from Sri Lankan options, they also offer American breakfast such as eggs on toast, sandwiches, baked beans and more.
Friendship Beach Restaurant: As the name suggests, you can expect some really good seafood and happen to meet friendly staff too. Along with local favourites, they offer special meals for vegetarians and vegans too.
Cinnabar Restaurant: If you plan to step out at sunset, you can catch a twelve-inch pizza and mug of beer at this gorgeous beach restaurant. Being a little on the pricier side, you can be ready to be spoilt with Italian, European and Sri Lankan choices.
Green Garden Family Restaurant: Being a vegetarian in Sri Lanka is a little difficult because most places predominantly offer seafood. However, if you're one of those with diet restrictions, Green Garden Family Restaurant has you sorted. Whether you're vegan or gluten-intolerant, they'll prepare the right meal for you with the freshest of ingredients. An average meal for two costs about $25.
Tangalle Beach is a place which is an old-world charm insensibility with a modern twist. Wide-open beaches, deep blue waters and long stretches of sand will make your holiday a truly memorable one.
What are you waiting for? Plan your vacation to the picturesque town of Tangalle, today!
Found this blog useful? Like, comment and share!
Image Source: Google